Answer Connect Review |

Pros, Cons, & Alternatives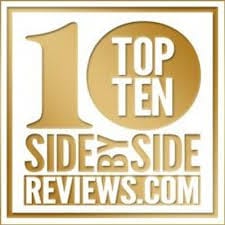 Answer Connect
PO Box 4000
Portland, OR 97208
www.answerconnect.com/
(866) 332-3935
Overall Review: Top 10 Answering Service / Call Center Services
What We Know About AnswerConnect
Answering Service, Appointment Setting
Being professional is a critical part of providing superior customer care. After one phone call or online chat, your customers should feel satisfied that a competent, helpful person assisted them in every way possible. AnswerConnects responsive associates adapt to the needs of your business and clients. Your customers are in good hands as they have a team of professional, upbeat, friendly customer service experts ready to impress your callers and deliver your messages round the clock. The best part? They're so good, both you and your customers will swear we're in-office with you.
24 Hour Answering
Order Taking
Lead Capture
Appointment Setting
Client Web Access
They understand the real gravity of working efficiently, and their Operations Desk periodically–and frequently–works to assure quality through running test calls, helping to ensure quick answer times, correct telephone etiquette, and an enthusiastic tone of voice.
Estimated Annual Sales: $3.1 Million
Employee Size: 100+
Year Business Started: 2001
Credit Score: A+
Principal: Michael Payne, CEO

Back To Top 10 Answering Service Review
AnswerConnect Informational Video
Pro's And Con's
Have you done business with Answer Connect? Tell us about your experience below and help other consumers know what to expect. Did you have any problems? Were they resolved to your satisfaction? Would you recommend them to our visitors looking for answering services or call center services?