AnswerConnect Review |

Pros, Cons, & Alternatives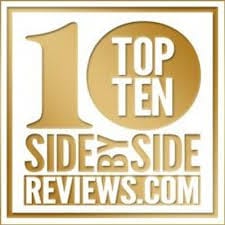 Answer Connect
PO Box 4000
Portland, OR 97208
www.answerconnect.com/
(866) 332-3935
Overall Review: Top 10 Answering Service / Call Center Services
What We Know About AnswerConnect
Answering Service, Appointment Setting
Being professional is a critical part of providing superior customer care. After one phone call or online chat, your customers should feel satisfied that a competent, helpful person assisted them in every way possible. AnswerConnects responsive associates adapt to the needs of your business and clients. Your customers are in good hands as they have a team of professional, upbeat, friendly customer service experts ready to impress your callers and deliver your messages round the clock. The best part? They're so good, both you and your customers will swear we're in-office with you.
24 Hour Answering
Order Taking
Lead Capture
Appointment Setting
Client Web Access
They understand the real gravity of working efficiently, and their Operations Desk periodically–and frequently–works to assure quality through running test calls, helping to ensure quick answer times, correct telephone etiquette, and an enthusiastic tone of voice.
Estimated Annual Sales: $3.1 Million
Employee Size: 100+
Year Business Started: 2001
Credit Score: A+
Principal: Michael Payne, CEO

Back To Top 10 Answering Service Review
Reviewing and Evaluating Answer Connect: A Comparative Look at Quality, Advantages, and Disadvantages
In today's dynamic business environment, one's ability to communicate effectively and promptly with customers can significantly impact success. This is where answering services, such as Answer Connect, come into play. They offer valuable services to manage and streamline communications. This article aims to review, evaluate, and compare the quality of services offered by Answer Connect, detailing its key advantages and potential disadvantages.
Introduction to Answer Connect
Answer Connect is a professional answering service, and its offerings center on providing high-quality 24/7 customer service support. Equipped with a team of expertly trained virtual receptionists, they handle a multitude of tasks ranging from answering calls, scheduling appointments, managing customer inquiries, to facilitating after-hours and emergency dispatch.
Quality of Service
One crucial aspect to review and evaluate when considering an answering service is the quality of service provided. Answer Connect prides itself on offering a professional and high-quality customer experience. Their customer representatives are trained to handle various scenarios, ensuring they provide consistent, effective, and efficient service.
The answering service also employs robust technology, which facilitates seamless call routing to ensure no customer call goes unanswered. Furthermore, it uses industry-standard encryption methods to safeguard client data, thereby maintaining confidentiality and security.
Advantages of Answer Connect
When comparing Answer Connect to other answering services, some significant advantages become apparent.
24/7 Availability: Regardless of time zones or business hours, Answer Connect provides a round-the-clock answering service. This ensures that businesses don't miss any opportunities to connect with their customers.
Bilingual Services: The ability to communicate with customers in their native language cannot be understated. Answer Connect offers bilingual support, primarily in English and Spanish, ensuring a broader customer reach.
Customization: The service is flexible and can be customized to fit specific business needs, whether it's answering customer inquiries, appointment setting, or emergency dispatch.
Transparency and Accountability: With call reports and recordings, businesses can review and evaluate the quality of the interactions, ensuring accountability and continuous improvement.
Disadvantages of Answer Connect
While Answer Connect provides an array of beneficial services, a balanced review should also mention potential disadvantages.
Cost: Compared to managing an in-house team, outsourcing to a professional service like Answer Connect might be more expensive. However, businesses must weigh this against the value of having 24/7 customer service and the potential increase in customer satisfaction and business opportunities.
Limited Personalization: Despite the customization offered, certain businesses may find the service not as tailored as they'd like. For instance, industry-specific jargon or protocols might not be handled as proficiently by an outsourced team as an in-house team.
Conclusion: Evaluating Answer Connect
In conclusion, when we evaluate and compare Answer Connect with other answering services, it presents itself as a professional, high-quality, and comprehensive service. It offers several advantages such as 24/7 availability, bilingual services, customization, and transparency that could greatly benefit many businesses.
However, potential disadvantages should be considered, including costs and limited personalization. Ultimately, the choice to employ an answering service like Answer Connect should be based on a business's unique needs, resources, and customer base.
Have you done business with Answer Connect? Tell us about your experience below and help other consumers know what to expect. Did you have any problems? Were they resolved to your satisfaction? Would you recommend them to our visitors looking for answering services or call center services?