Voice Nation Review | Pros, Cons, & Options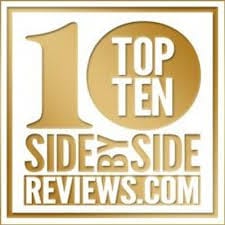 Voice Nation
5089 Bristol Industrial Way #c
Buford, GA 30518
www.answerconnect.com/
(673) 318-1300
Overall Review: Top 10 Answering Service / Call Center Services
What We Know About Voice Nation
Answering Service, Voicemail Service, Virtual PBX, Emergency Information Lines, Toll Free Numbers
Voice Nation's innovative technology moves beyond the traditional PBX and cell phone. They've set the industry standard in voice communications, enabling businesses of all sizes to compete in the marketplace as a Fortune 500 organization. Their hosted platform offers companies all the features of a corporate PBX at a fraction of the cost or complexity of traditional technology.
At VoiceNation, their purpose is to make the world a better place for those in it. They are a company that focuses on the growth of our people while working to make a difference. They begin in their local community and expand their outreach efforts to help individuals in developing nations across the globe.
Estimated Annual Sales: $10 Million
Employee Size: 100+
Year Business Started: 1994
Credit Score: A+
Principal: Graham Taylor, Vice President

Back To Top 10 Answering Service Review
Voice Nation Informational Video
Pro's And Con's
Have you done business with Voice Nation? Tell us about your experience below and help other consumers know what to expect. Did you have any problems? Were they resolved to your satisfaction? Would you recommend them to our visitors looking for answering services or call center services?