VoiceNation Review | Pros, Cons, & Options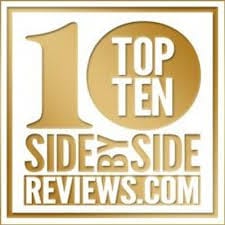 Voice Nation
5089 Bristol Industrial Way #c
Buford, GA 30518
www.answerconnect.com/
(673) 318-1300
Overall Review: Top 10 Answering Service / Call Center Services
What We Know About Voice Nation
Answering Service, Voicemail Service, Virtual PBX, Emergency Information Lines, Toll Free Numbers
Voice Nation's innovative technology moves beyond the traditional PBX and cell phone. They've set the industry standard in voice communications, enabling businesses of all sizes to compete in the marketplace as a Fortune 500 organization. Their hosted platform offers companies all the features of a corporate PBX at a fraction of the cost or complexity of traditional technology.
At VoiceNation, their purpose is to make the world a better place for those in it. They are a company that focuses on the growth of our people while working to make a difference. They begin in their local community and expand their outreach efforts to help individuals in developing nations across the globe.
Estimated Annual Sales: $10 Million
Employee Size: 100+
Year Business Started: 1994
Credit Score: A+
Principal: Graham Taylor, Vice President

Back To Top 10 Answering Service Review
VoiceNation Informational Video
Evaluating VoiceNation: A Comprehensive Review and Comparison
VoiceNation, a leading provider of live answering and virtual receptionist services, has transformed the way businesses communicate with their clients. This review seeks to evaluate the various services offered by VoiceNation, compare them with other similar providers, and analyze the quality of their offerings. By the end of this article, you will have a deeper understanding of the advantages and disadvantages of employing VoiceNation services.
Understanding VoiceNation Services
VoiceNation offers a variety of live answering services which can be customized to match the unique needs of each business. The services include live answering, virtual receptionist, order processing, appointment scheduling, and emergency dispatch. All these services are provided 24/7, ensuring no call goes unanswered, thus helping businesses maintain an active presence even after office hours.
Quality of VoiceNation Services
VoiceNation's quality of service is characterized by its responsiveness, accuracy, and courteous customer service. The company invests heavily in training its operators, which has significantly impacted the quality of their services. All calls are answered promptly, messages taken accurately, and appointments scheduled correctly. In addition, their operators are trained to handle different types of calls professionally, from routine customer inquiries to emergency dispatch.
Comparing VoiceNation with Other Providers
When compared to other live answering service providers, VoiceNation has a robust feature set. One of the main advantages of VoiceNation is their transparent pricing structure, offering services that cater to businesses of all sizes. Many competitors charge additional fees for features that VoiceNation includes in their basic package, such as bilingual answering services and industry-specific solutions.
Another differentiator for VoiceNation is their proprietary software, which offers real-time analytics and reporting capabilities. This allows businesses to track their call activity, measure ROI, and make informed decisions.
Advantages of Using VoiceNation
VoiceNation offers several advantages to businesses. Their services help businesses maintain a professional image, improve customer service, and ensure that no opportunities are lost due to missed calls. By taking care of calls, scheduling, and order processing, VoiceNation allows businesses to focus on their core operations, leading to increased productivity and efficiency.
Another notable advantage is the scalability of their services. Whether you are a small business looking for a cost-effective solution to handle after-hours calls or a larger organization needing extensive call handling services, VoiceNation can tailor a solution to meet your needs.
Disadvantages of Using VoiceNation
While VoiceNation offers numerous benefits, it also has some disadvantages. Although they provide 24/7 services, there have been reviews mentioning occasional delays in response times during peak hours. However, the company has acknowledged this issue and is working on increasing their staff during high-demand periods.
Another potential downside is the lack of a free trial for their services. While their pricing structure is transparent, some businesses might prefer to test the services before committing. This is a disadvantage when compared to some competitors that offer free trial periods.
Conclusion
In conclusion, VoiceNation's robust range of services, quality of service, and flexible packages make it a reliable choice for businesses of all sizes. The ability to customize services to fit a business's needs offers a significant advantage over many other service providers. However, potential customers should consider the minor disadvantages, such as occasional slower response times during peak hours and the absence of a free trial, before making a decision.
By consistently improving and expanding its offerings, VoiceNation continues to solidify its place as a leader in the live answering service industry. If your business is considering outsourcing its communication needs, VoiceNation is undoubtedly a service worth considering.
Have you done business with Voice Nation? Tell us about your experience below and help other consumers know what to expect. Did you have any problems? Were they resolved to your satisfaction? Would you recommend them to our visitors looking for answering services or call center services?