Contact One Call Center Review | Pros, Cons, & Options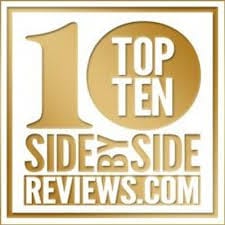 Contact One
8345 W. 16th Ave
Lakewood, CO 80214
www.contactonecallcenter.com/
(888) 237-4259
Overall Review: Top 10 Answering Service / Call Center Services
What We Know About Contact One
Answering Service, Call Center Services, Bilingual Customer Support, Inbound Call Service, Outbound Call Services
In business since 1956, Contact One Call Center has supported clients' needs for over 50 years. Currently Contact One Call Center supports clients locally, nationally, and internationally on a 24/7 basis. Contact One Call Center's clients represent a wide variety of industry from plumbing to medical, real estate to IT, start-up to long established e-tailers. For a fraction of the cost of employing your own technology and staff, Contact One Call Center can step in and seamlessly merge with your existing company to create a larger, more versatile, professional and efficient business footprint for your company.  They are available 24 hours a day 365 days a year to handle your company's needs. You can sleep well knowing your customers are being taken care of how you want; promptly, professionally, courteously, and 24 hours a day.
Estimated Annual Sales: $2 Million
Employee Size: 50+
Year Business Started: 1956
Credit Score: A
Principal: David W Brashear, Owner

Back To Top 10 Answering Service Review
Contact One Call Center Informational Video
Pro's And Con's
Have you done business with Contact One Call Center? Tell us about your experience below and help other consumers know what to expect. Did you have any problems? Were they resolved to your satisfaction? Would you recommend them to our visitors looking for answering services or call center services?