Novus Call Review | Pros, Cons, & Options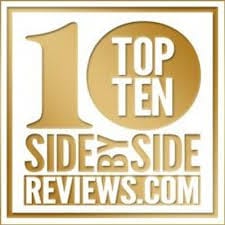 Novus Call 
555 South State St., Suite 204
Orem, UT 84058
http://novuscall.com/
(888) 996-6887
Overall Review: Top 10 Answering Service / Call Center Services
What We Know About Novus Call
Answering Service, Order Processing, CRM Maintenance, Appointment Scheduling
NovusCall has been serving hundreds of businesses nationwide since 2006.  They only hire the best receptionists, and train them on your company's procedures. This ensures only the best receptionists are welcoming your customers.  NovusCall's Live Virtual Receptionists can manage all Incoming and/or Outgoing calls, Order Processing, Appointment Scheduling, CRM Maintenance and other services for your company. You provide the call handling instructions – They do the rest. NovusCall is North America's leading telephone answering service center. They offer live receptionist answering services with flexible plans and affordable rates.  Take advantage of our Virtual Receptionist to capture every call, LIVE.  You can also choose from one or more of their premium phone answering services which offers features like; Outbound Calling, Order Processing, Appointment Setting, CRM Maintenance, etc.
Estimated Annual Sales: $2 Million
Employee Size: 50+
Year Business Started: 2006
Credit Score: A+
Principal: Not Listed

Back To Top 10 Answering Service Review
Pro's And Con's
Have you done business with Novus Call? Tell us about your experience below and help other consumers know what to expect. Did you have any problems? Were they resolved to your satisfaction? Would you recommend them to our visitors looking for answering services or call center services?