NovusCall Review | Pros, Cons, & Options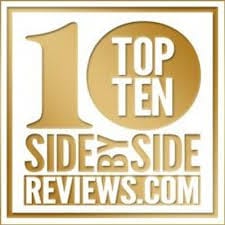 Novus Call 
555 South State St., Suite 204
Orem, UT 84058
http://novuscall.com/
(888) 996-6887
Overall Review: Top 10 Answering Service / Call Center Services
What We Know About Novus Call
Answering Service, Order Processing, CRM Maintenance, Appointment Scheduling
NovusCall has been serving hundreds of businesses nationwide since 2006.  They only hire the best receptionists, and train them on your company's procedures. This ensures only the best receptionists are welcoming your customers.  NovusCall's Live Virtual Receptionists can manage all Incoming and/or Outgoing calls, Order Processing, Appointment Scheduling, CRM Maintenance and other services for your company. You provide the call handling instructions – They do the rest. NovusCall is North America's leading telephone answering service center. They offer live receptionist answering services with flexible plans and affordable rates.  Take advantage of our Virtual Receptionist to capture every call, LIVE.  You can also choose from one or more of their premium phone answering services which offers features like; Outbound Calling, Order Processing, Appointment Setting, CRM Maintenance, etc.
Estimated Annual Sales: $2 Million
Employee Size: 50+
Year Business Started: 2006
Credit Score: A+
Principal: Not Listed

Back To Top 10 Answering Service Review
Evaluating the Services of Novus Call: A Comprehensive Review
As communication technologies evolve at a breakneck pace, companies need to ensure they remain on the cutting edge to sustain growth. One of the leaders in this ever-changing landscape is Novus Call. This article aims to evaluate, compare, and review the services offered by Novus Call, looking at their quality, advantages, and potential disadvantages.
Understanding Novus Call's Offerings
Novus Call has positioned itself as a leading provider of communication solutions tailored to meet business needs. Their services span from traditional call center solutions to innovative VoIP services, comprehensive cloud solutions, and advanced telephony technology.
Quality of Services
When it comes to quality, Novus Call aims to ensure every interaction is efficient, reliable, and crystal-clear. They pride themselves on providing superior sound quality on VoIP calls, robust call center infrastructure that reduces downtime, and seamless integration with cloud-based systems.
Their reputation for quality extends to their customer service. Novus Call's customer support teams are known for their prompt response times and thorough issue resolution. Additionally, the company's commitment to continuous service improvement is reflected in their regular system updates and proactive maintenance.
Advantages of Novus Call
One of the major advantages of Novus Call is its adaptability. Whether you're a small business or a multinational corporation, Novus Call has a suite of services designed to cater to your specific needs. They offer scalable solutions that can grow alongside your business, ensuring you don't have to keep switching providers as your needs evolve.
Novus Call's cloud solutions are another major draw. Their cloud-based systems are reliable, secure, and designed to enhance productivity. This not only reduces the infrastructure cost but also allows remote teams to collaborate more efficiently.
Furthermore, Novus Call's advanced telephony technology provides businesses with powerful communication tools that improve customer engagement. With features like interactive voice response (IVR), automatic call distribution (ACD), and real-time analytics, businesses can deliver superior customer experiences and streamline operations.
Disadvantages of Novus Call
While Novus Call offers numerous advantages, it's important to acknowledge a few potential disadvantages. First, while their comprehensive offerings cater to a wide range of businesses, it can be overwhelming for companies with simple requirements or limited resources to understand and choose the right services.
Secondly, Novus Call's high focus on cutting-edge technology could be a barrier for businesses without a robust tech infrastructure or the in-house expertise to manage advanced communication tools.
Lastly, while Novus Call's services are competitively priced, smaller businesses might find them expensive compared to other basic providers in the market.
How Does Novus Call Compare?
When we compare Novus Call with other providers in the market, they emerge as a strong contender due to their comprehensive services, high-quality standards, and customer-centric approach. The combination of traditional and innovative communication tools provides businesses with a one-stop solution for their diverse needs.
While some businesses may find the vastness of Novus Call's offerings or their emphasis on advanced technology daunting, their committed customer support and extensive resources often help guide businesses through the implementation process. Therefore, despite a few potential drawbacks, many businesses consider the advantages offered by Novus Call as a valuable investment.
Conclusion
In conclusion, this review showcases that Novus Call's commitment to quality, coupled with their ability to offer a broad spectrum of services, positions them as a valuable partner for businesses of all sizes. As with any business decision, companies should evaluate their specific requirements, resources, and future growth plans to make an informed choice. With careful consideration, Novus Call could well be the communication partner that propels your business to the next level.
Have you done business with Novus Call? Tell us about your experience below and help other consumers know what to expect. Did you have any problems? Were they resolved to your satisfaction? Would you recommend them to our visitors looking for answering services or call center services?