Service Master | Pros, Cons, & Options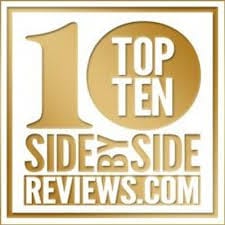 SRM – ServiceMaster Restore
2400 Wisconsin Ave.
Downers Grove, IL 60515
www.servicemasterdsi.com
(844) 413-3130
Overall Review: Mobilization, Water Mitigation, Emergency Power, Content Restoration, Environmental Services, Construction
SRM – Service Master Review – What We Know
ServiceMaster, also known as SRM, is a company that provides a wide range of commercial and residential services aimed at recovering after a disaster. They're geared towards addressing both small and large scale issues in homes and in corporate settings. Services include options such as fire restoration and mold remediation for home service, and water mitigation or crime scene cleanup for commercial services. This is a pretty broad range, and it is safe to say that if something unexpected happens to you that leaves behind a mess that is going to require some work to clean up, SRM is probably very well equipped to help you deal with the issue.
One of the best things about SRM is their coverage. 90% of the zip codes in the country fall within the range of an SRM office, so no matter where you are, if you encounter a disaster there is a good chance you can utilize their services to get back up and running.
One of the points to stress in this review is the response time of SRM. Because the company focuses on disaster recovery efforts, they are structured in such a way that they're able to respond on very short notice to your calls. If you need work started immediately in order to reduce the damage on your home or business, Service Master is an excellent option, because they should be able to start protecting your investments immediately.
Estimated Annual Sales: $10 Million+
Employee Size: 1,000+
Year Business Started: 1952
Credit Score: A+
Other: Over 4,500 Locations, Founded by Marion E. Wade

More About SRM – ServiceMaster: Fire Restoration, Water Damage, Mold Removal
SRM – Service Master Review