Vanguard Cleaning Systems Review | Pros, Cons, & Options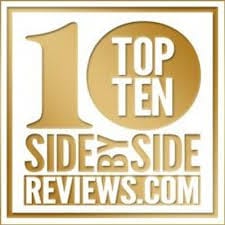 Vanguard Cleaning Systems
655 Mariners Island Blvd., Suite 303
San Mateo, CA 94404
www.vanguardcleaning.com
(650) 594-1500
Overall Review: Office Cleaning, Multi-Tenant Facilities, Medical Offices, Schools, Auto Dealerships, Fitness Centers, Logistics
Vanguard Cleaning Systems Review – What We Know
Vanguard Cleaning Systems has branches across the country that are available to clean your place of business. They have general services available for both individual offices and multi-tenant business complexes. As well, they offer specialized services that cater to the needs of facilities like medical offices and car dealerships which may have more specific cleaning needs.
The highlight when writing a review of Vanguard cleaning Systems is their focus on customer service. Vanguard's franchise compensation is designed to ensure that their franchisees provide a consistent and excellent service to the company's customers. Knowing that you can get that reliable cleaning service from any franchise, definitely makes Vanguard a preferred option in the field.
Vanguard Cleaning Systems also places special attention on the health of their clients. By selecting cleaning products designed to eliminate pathogens, improve air quality and reduce allergen exposure, they help provide a healthier workplace for your staff.
Another pro in favor of Vanguard is their free cleaning quote which you can initiate online through their website. By just providing a few details you can start the process of obtaining a quote specific to your business so you know how much your costs will be before you dive headfirst into a cleaning contract.
Estimated Annual Sales: $6.5 Million+
Employee Size: 500+
Year Business Started: 1984
Credit Score: A+
Other: Entrepreneur  – Winner Black Enterprise Top 25 Franchise

More About Vanguard Cleaning Systems: Member BOMA International, Member ISSA, IFA, Minority FRAN
Vanguard Cleaning Systems Review