Merry Maids Review | Pros, Cons, & Options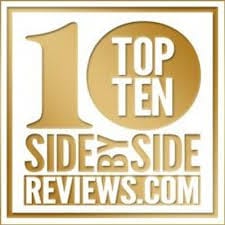 Merry Maids
38 Mechanic St
Foxboro, MA 02035-4004
www.merrymaids.com
(866) 212-5846
Overall Review: Office cleaning, Apartment Cleaning, Home Cleaning , Over 1,000 Locations
Merry Maids Review – What We Know
Merry Maids is a franchise home cleaning company that ensures consistency across its operations. One of the major pros of doing business with Merry Maids is that if you ever move, you can trust that you're going to find the same quality of service at any Merry Maids location. All franchisees are required to be bonded and insured, helping to protect clients who take advantage of the service.
To review Merry Maids you have to consider their different services, which include apartment cleaning and house cleaning. If you utilize them for apartment cleaning, you might be shocked at how affordable the service can be if you can find a few like-minded individuals in your building to sign up for the service with you. They offer package deals for people living in condo or apartment complexes who sign up for a service plan, making it a great way to get some personal cleaning services at a very reasonable price.
The only drawback of course is that discounts of this type aren't available to people who own houses and are hoping to have them cleaned. However, Merry Maids takes care of a lot of labour intensive cleaning jobs in the house, including cleaning your windows. For many people, this is going to make the service well worth the cost.
Estimated Annual Sales: $6 Million+
Employee Size: 500+
Year Business Started: 1979
Credit Score: A+
Brands: American Home Shield, AmeriSpec, Furniture Medic, ServiceMaster, Terminix

More About Merry Maids: Screened & Trained Employees, Bonded & Insured, Equipment & Suppliers Provided