Stratus Building Solutions Review | Pros, Cons, & Options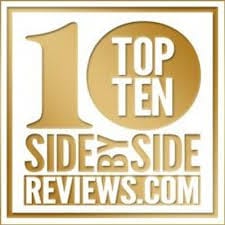 Stratus Building Solutions
10530 Victory Blvd. North
Hollywood, CA 91606
www.stratusbuildingsolutions.com
(888) 981-1555
Overall Review: Commercial Cleaning, Green Seal Certified, Carpet Cleaning, Restroom Sanitation, Pressure Washing, Window Cleaning, Day Porter Services
Stratus Building Solutions Review – What We Know
Stratus Building Solutions provides commercial cleaning services with a special attention to professionalism. They realize that there is a large difference between cleaning a quiet warehouse and an office building, and make sure their employees do as well. Professional, polite workers who all carry photo identification will visit your site to carry out the services that you have contracted Stratus to complete.
Any company under review should get extra credit for having free, no-obligation quotes available to their customers, and Stratus comes through with flying colors in this category. If you want to price out how Stratus could help you, you can reach out to them at any time to get a free quote.
Another pro when doing business with Stratus is they seem to work hard to be on the cutting edge of janitorial technology. For instance, they have implemented Microfilter HEPA vacuums across their organization, as well as UVC Sanitizing Wands. These wands use UV light to help disinfect surfaces without any toxic chemicals or harsh cleaners. Given that they are also a company committed to offering green cleaning services, the Stratus Buildings Solutions commitment to using the latest technology in their field should make prospective clients comfortable that Stratus will always manage to keep up with their competitors.
Estimated Annual Sales: $5.5 Million+
Employee Size: 175+
Year Business Started: 2004
Credit Score: A+
Other: Biodegradable, Non-Toxic, No Known Carcinogens, No VOC's, Fragrance Free

More About Stratus Building Solutions: Member Green Business Bureau, ISSA, Member US Green Building Council
Stratus Building Solutions Review