Jani-King Review | Pros, Cons, & Options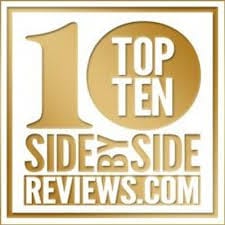 Jani-King
16885 Dallas Parkway
Addison, TX 75001
www.janiking.com
(972) 991-0900
Overall Review: 120 Support Offices, 14 Countries, Over 9,000 Franchises
Jani-King Review – What We Know
Jani-King is a global leader in commercial cleaning services. When you compare them to other providers of large-scale corporate cleaning, it is hard to find any other provider that can match the scope offered by this company, which does business in 14 different countries. They offer specialized cleaning services designed to meet the needs of a wide variety of corporate facilities, including but not limited to:
Banks
Offices
Hotels
Health care facilities
Restaurants
And more…
One of the best things about Jani King is their commitment to providing green cleaning services to their clients. Many cleaning companies rely on toxic materials and best practices that focus on the bottom line instead of the environment. JaniKing seems to do an excellent job of buying cleaning products that are environmentally friendly, allowing their clients to get their buildings clean while keeping their consciences clean at the same time.
One of the pros of doing business with Jani-King is that they have the flexibility to scale up to work with massive facilities, such as an entire mall, or to provide much more modest services, such as cleaning a single car dealership. This means that they're basically a fit for any type of business – this can save a lot of time on the hunt for a commercial cleaning service, because you can know from the outset that JaniKing is a good option no matter your company's size.
Estimated Annual Sales: $10 Million+
Employee Size: 300+
Year Business Started: 1968
Credit Score: A+
Clients: City of Robbinsdale, Imagination, Inc, Hope Unitarian Church, Solomon, Kelly, LLC, Flintco Inc., Dorsey Schools, Boys and Girls Club

More About Jani-King: Partners – Brulin, Robbermaid, 3M, Contec, Nilfisk