Jan-Pro Review | Pros, Cons, & Options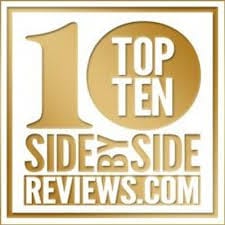 Jan-Pro
2520 Northwinds Parkway, Suite 375
Alpharetta, GA 30009
www.jan-pro.com
(866) 355-1064
Overall Review: Office cleaning, advanced Hygiene & Sanitation, EnviroShield Protection
Jan-Pro Review – What We Know
While certain other commercial cleaning companies allow a degree of latitude in the way their branches operate, Jan-Pro maintains some very strict brand standards. There are processes in place that govern almost every aspect of their cleaning operations, ensuring a consistency from branch to branch that is hard to beat.
This consistency is important because one of the areas this company focuses on is hygiene and health through cleaning. Any review of Jan-Pro should highlight how they strictly adhere to a wide range of cleaning standards. For example, if you need your facility to adhere to OSHA or CDC cleanliness standards, Jan-Pro is up to the task. They handle medical facilities as well, with their specialized MedMetrix program which ensures that all cleanliness standards are met to ensure that your patients are in the healthiest environment possible.
Food services is another industry where this type of attention to detail matters. Jan-Pro would be an excellent fit for a restaurant, school, or any other environment where people are eating on a regular basis. Their EnviroShield disinfecting process helps keep all environments they clean completely germ free – something that is ideal for areas where people are eating regularly.
Overall, this attention to detail makes Jan-Pro easy to recommend.
Estimated Annual Sales: $8 Million+
Employee Size: 300+
Year Business Started: 1968
Credit Score: A+
Partners: Cadence Education, Colonial Management Group, Daltile

Industries Served: Automotive dealerships, Banks / Financial Institutions, Offices, Day Care / Preschools, Fitness Centers, Government, Industrial, Medical, Property Management, Restaurants, Retail, Education