Office Pride Janitorial Review | Pros, Cons, & Options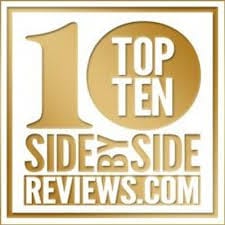 Office Pride
3450 East Lake Road, Suite 200
Palm Harbor, FL 34685
www.officepride.com
(727) 754-5990
Overall Review: Commercial Cleaning, Janitorial, Medical Office Cleaning, Banks, Churches, Schools, Daycare, Property Management
Office Pride Review – What We Know
Office pride is a commercial cleaning company that focuses on top-tier floor cleaning services in addition to more typical janitorial care for its clients. When you compare Office Pride to other cleaning companies the foremost of their core values is something worth noting. Whether this is a pro or a con for your company depends on your own views. Office Pride lists "Honor God" as the highest of their core values. If you're operating a Christian organization and want to use services and subcontractors with values parallel to your own whenever possible, then Office Pride might be an excellent fit for your office.
Another point to consider is Office Pride's special attention to floors. If you have hard to clean or maintain floors that require additional knowledge and expertise than what might be standard in the industry, then they could be an excellent fit. The company's 25-year history in the business has given them the background they need to keep all types of floors in tip-top shape.
If you're new to hiring commercial cleaning services, you might also prefer Office Pride because of their contract structure. Instead of requiring a year-long (or even more in some cases) contract for their services, Office Pride allows clients to sign up on a month-to-month basis. This makes them one of the best companies for businesses looking to try a cleaning service for the first time.
Estimated Annual Sales: $4 Million+
Employee Size: 200+
Year Business Started: 1993
Credit Score: A+
Other: CEO – Todd Hopkins

More About Office Pride: Member BSCAI. Top 50 Franchise Winner