Cushman Shuttle 4 Golf Carts Review | Pros, Cons, & Options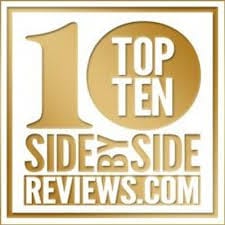 Cushman
1451 Marvin Griffin Road
Augusta, Georgia 30906
www.ushman.com
(706) 798-4311
Overall Review: Shuttle 4 Gas Golf Cars, Electric Golf Carts, 4 Passenger Golf Carts
Cushman Shuttle 4 Golf Car Review – What We Know
The Cushman Shuttle 4 golf cart is indisputably one of the golfing cars on the market. It comes with two powertrain types, the Shuttle 4 Gas and the Shuttle 4 electric.
The Cushman Shuttle 4 Gas Golf Car Review
13.5 Horse Power

Kawaskai® Gas Engine

1,200-lb Total Load Capacity
9-cu-ft Cargo Deck
Seats 4 People
Fixed float bowl with remote pulse fuel pump
Automatic, continuously variable transmission (CVT)
Dual rear wheel mechanical self-adjusting drum brakes. Single point park brake release with self-compensating system
4 Cycle 24.5 cu in (401 cc). Low Emission
Length – 135.0 in (343 cm)
The Cushman Shuttle 4 Electric Golf Cart Review
48V Electric Drivetrain
1,200-lb Vehicle Load Capacity
9-cu-ft Cargo Deck
4-Passenger Seating
Anti-stall motor protection
Solid State continuously variable separately excited speed controller
Dash mounted direction selector switch (Forward-Neutral-Reverse)
Anti-roll back, walkaway braking and alarm

Ground Speed: 13 mph � 0.5 mph (21 kph � 0.8 kph)

Horsepower: 15.2 hp (11.3 kW) at 1600 rpm
Estimated Annual Sales: $2.5 Million+
Employee Size: 100+
Year Business Started: 1901
Credit Score: A+

Cushman golf cars offers financing and also carries full line of parts and accessories.
Testimonials
Cushman® brand golf carts are known around the world for versatility, durability and dependability. They offer a wide array of heavy-duty, comfortable personnel transport and golf related vehicles. Gasoline- and electric-powered models plus an extensive list of options and accessories make Cushman the most versatile choice in golf cars in the industry.