Best
Employee Leasing Services

| Side by Side Reviews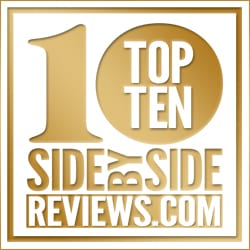 When it comes to finding top Employee Leasing Services comparing quotes is the key to getting a top product for the lowest price.
We've gathered information on the top-rated PEO solutions, user reviews, and buying tips, and made it easy to get the best price from companies in your area.
Are you considering employee leasing? It's important to take prices into consideration. Read this article to learn more about employee leasing pricing.
Hiring employees and administrative responsibilities will always play a major role in a business.
Recruitment, payroll taxes, benefits, insurance, and worker's compensation can take up valuable time and resources.
State and federal regulations change constantly. This makes it difficult for businesses to always comply while maintaining employee needs.
For some companies, it doesn't make sense to devote so much time to an in-house human resources department. Instead, they could turn to employee leasing.
Employee Leasing Explained – Compare the Facts
Employee leasing is when a company has a contractual agreement with a PEO, or professional employer organization. The PEO will provide outsourced employees.
While these employees report to your business for their day-to-day tasks, the PEO is their legal employer, or "employer of record". This enters your business into a co-employment relationship.
By working with the PEO, you now have someone that handles the administrative aspects of employees. Services can include hiring, payroll, health insurance, filing taxes, and ensuring legal compliance.
Different PEOs will offer different services, but the majority will cover all these major roles.
It is also important to differentiate between a PEO and human resources outsourcing, or HRO.
An HRO firm doesn't cover as much as a PEO would. They would only handle certain aspects of an HR department while the main company handles the rest. An HRO might only offer guidance on certain compliance issues instead of handling them completely.
Employee Leasing Average Pricing
The pricing for PEO services will vary based on the size of the business and the provider of the services. It is also common for PEOs to have a one-time fee at the beginning. This can be between $1000 and $5000.
After the initial fee, the price for employee leasing is determined by several different factors. Some will offer a flat rate per month, while other have fees that are per service or per employee.
You could go with a PEO that does not offer fixed pricing. Instead, your charges are based on a percentage of your company's gross payroll.
This could be as low as 1.5% or as high as 15%, depending on the services provided and/or the size of your company.
Extra services can be provided by the PEO as well, such as background checks and drug testing. These would add to your total cost.
Benefits of Employee Leasing
Opens Up Time and Resources
By using a PEO for employee leasing, you can focus more attention and resources on other aspects. This means more time devoted to providing top notch products or services to your clients.
Shared Responsibility
By working with a PEO, risks that come with changing compliance regulations won't be handled alone. Also, the PEO will help with employee safety. They can provide services such as training and liability for incidents.
Employee Benefits
For many small businesses, employee leasing is a good way to provide competitive employee benefits. PEOs offer their services to multiple clients, so they can secure discounts that a smaller company couldn't. Better employee benefits keep current employees happy and attract more talent to your team. This means you can save money since you won't be responsible for things like health insurance or paid leave.
Drawbacks of Employee Leasing
Less Control Over Employees
Even though the employees report to you for their work activities, at the end of the day they are employed by the PEO. This means you could lose control over certain aspects, like hiring and firing.
Lack of Loyalty
Employees provided through employee leasing could show less loyalty or commitment. If they do not work out at your company, they could be placed with a different one through their employer, the PEO. There is a potential for a lack of camaraderie between leased and in-house employees.
Lack of Communication
Seeing as how you are gaining employees through a PEO, you are creating a three-way system of communication. If your employee has any HR-related concerns, they will most likely go straight to the PEO rather than you. The problem could be harder to resolve due to a gap in communication.
Tips for Choosing a PEO
Services: Assess your business and determine what services you need a PEO to provide in order for you to succeed. Ask the right questions and see how flexible a PEO can be for you. After all, you are seeking out their services to help, so it needs to benefit you, not add more problems.
Clients and References: When looking for employee leasing that is right for your business, it's important to see what kind of clients a PEO already has. Check to see if the PEO has worked with businesses like your own so that you know they can give you what you need. You can check different PEO's information on the

Employer Service Assurance Corporation

database. This includes reviews, referrals, and how long they have been in business.
Benefits Options: You want an employee leasing service that will not only take some administrative pressure off of you but also be the right fit for your employees. Look for a PEO that offers flexible benefits for your employees. Also, make a point to understand how said benefits will be funded, fully or partially.
Customer Service: It's important that the PEO you choose provides top-notch customer service to you and your employees as well. They will be answering questions from both of you. A good working relationship is key.
Agreements and Contracts: Any service agreements should be laid out in detail. Ensure that all your requirements are being met and no hidden surprises will pop up later. Responsibilities and liabilities should be clearly defined. An example of this is to pay close attention to words used, whether the PEO is fully responsible for a service, or will assist or advise on a service.
Conclusion
The PEO industry has grown significantly over the years, servicing between 156,000 and 180,000 small and mid-sized businesses.
If you are seeking a way to better handle the administrative aspects of your business, employee leasing may be the route for you.
Consider all the services you would need. Check out different providers and their costs to make sure hiring a PEO would be profitable for you.
Which company, product or Software do you think is BEST? WORST? Write your review here.