Best
Recruiting Software

| Side by Side Reviews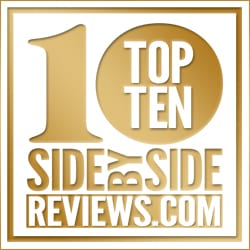 When it comes to finding the best Recruiting Software comparing quotes is the key to getting a top product for the lowest price.
We've gathered information on the top-rated recruitment software solutions, user reviews, and buying tips, and made it easy to get the best price from companies in your area.
Please take a few minutes to read the buying tips and reviews posted below to learn about other customer experiences (Good and Bad). If you need Recruiting Software or pricing please consider taking advantage of our free service and get multiple quotes from suppliers that will fight to win your business.
Compare Recruiting Software Prices
Best Applicant Tracking Solutions
Recruitment Database Software Review
Jobdiva Software
Best Recruiting Software Buying Guide & Reviews
The World Wide Web has commoditized virtually every aspect of the type of industry or business, offering any information imaginable with the click of a few buttons. While commoditization has changed the way in which business is transacted, there is still one thing that separates a top organization from an average one, and that's talent.
Leading organizations understand and embrace the notion that talent offers one of the only true competitive advantages today. The margin of error is greatly reduced in the realm of small to mid-sized businesses. When this notion is applied to the area of talent acquisition, hiring the best talent possible is more critical than ever. This is where HR Recruiting Software and Applicant Tracking Systems make a huge difference.
Recruitment software solutions come in various forms from free packages to complex and costly software that has lots of features that you may or may not need or use. The market for this type of software is not organized and many software packages are very different from each other. The software packages vary from management products to those that interface with your web sites and accounting packages that include an interactive feature with suppliers, clients, candidates, and staff.
Top Brands Include:
Lever
Zoho
Freshworks
BambooHR
There are several steps that need to be taken into account when purchasing recruitment software and these are to understand the needs and goals of your business, to compare different solutions, implement your new system, and finally being able to measure the outcomes that are provided by the software system purchased. By getting the technology right you can expect to see a reduction in recruitment costs, more candidates attracted, and better management of work flow.
Categories of top Recruitment Management Software that are currently available that need to be assessed include Client-server vs. web-based, vendor solutions vs. in-house systems, recruitment system vs. database, and standard vs. customized software solutions. Many of the web-based systems, software as a service have been found to have an inferior system of delivery. The user interface does not have enough parameters to satisfy many companies or agencies. Also with this system, your database is not on-site and this puts all information at the risk posed by external hosting.
When looking for the best recruitment software systems be sure to focus on the usability of the system and on the level of automation and its ability to facilitate a best practice workflow. The applicant tracking software should allow you to communicate easily and professionally with all parties in the way of letters, emails, and such that are created automatically by the software. You should also look for a customer relationship management or CRM feature.
Another suggestion is to have a clear budget in mind, your expectation wanted from the software, the time frame of implementing the software, and the technology platform you require. With all of this in mind, you need the system to be flexible enough to be customized for your specific needs. Compare several different software systems that all offer the features you are looking for. Look at the costs and the structure of the software programs to make sure that you are getting value for money and a good return on your investment.
Lastly, you should carefully consider online reviews about top suppliers of recruitment software from companies like Recruiterbox, Newtown Software, Zoho, and ICMS and consider comparing side by side quotes to get the best deal in the marketplace.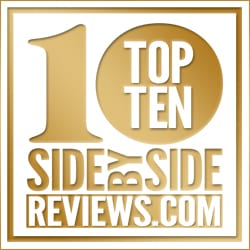 Is Your Business in our Top 10? Brag about it and post your Top 10 Badge on your website.
Find and compare the top ten HR Recruiting Software and read customer reviews from these and other real people. Help us rank the best Applicant Tracking System and write your own review. Simply share your experiences at the bottom of this page.
Request Side-by-Side Recruiting Software Quotes to Compare and SAVE BIG.
Which company, product or service do you think is BEST? WORST? Write your review here.