PayPal Credit Card Processing Review | Pros, Cons, & Options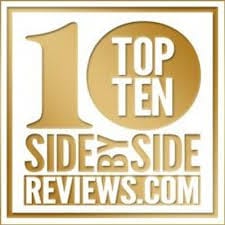 PayPal
Palo Alto, CA
www.paypal.com
(888) 221-1161
Overall Review: Top 10 Credit Card Processor

Stock: (NASDAQ)
What We Know About PayPal
PayPal is one of the biggest names in the credit card processing business, but not many people know all the facts about it.
It's possibly one of the easiest processors to set up, which makes a lot of people go straight for it without thinking. This means a lot of people are not doing the research they should be doing to make a good comparison with other processors.
Estimated Annual Sales: $10+ Million
Employee Size: 100+
Year Business Started: 1998
Credit Score: A
Principal: Elon Musk, Peter Thiel, Max Levchin

Finding the right credit card processor is not just about the fees, but also the reliability of the service in allowing payments to be made without any rejections, as well as reliability in releasing received funds to your bank account.
Having said that, PayPal is one of the biggest names in credit card processing for a good reason and they offer a lot of high-quality features to the processing services. The value of PayPal's service is going to depend on the size and type of your business.
But you don't need to worry. Here, you'll find a comprehensive PayPal credit card review to help you work out once and for all if PayPal is right for your business. We'll take you through all the pros and cons and give you some advice along the way.
View Top 10
PayPal Pros and Cons
First up, let's get an overhead shot of the pros and cons. After, we'll get into the nuts and bolts of what this means for your business.
Pros
Very straightforward setup process
Trusted brand name so customers feel secure making payments
Good security features
Accepts all cards
E-commerce compatible as well as physical card readers
Easy linking to your bank account
Cons
Fixed fees for each transaction (see fees below)
PayPal swipe fees are higher than lesser-known competitors
Can freeze your account without notice
Paypal Credit Card Processing Fees
In tune with the rest of its service, PayPal's fee structure is very straightforward and easy to understand.
This means that PayPal takes 2.9% of all money that you receive online, and it will also take 30c from each individual transaction. In-store POS processing is slightly cheaper.
The 30c for online can seem like a small amount, but it can actually affect your margins quite a lot. For example, if you make a $10 sale, PayPal will 29c (2.9%) + 30c. This means they will take a total of 59c, which represents 5.9% of the sale.
There are no fees for transferring money from your PayPal business account to your bank account. However, if you wish to make a transfer to another business account, the receiver will have to pay the 2.9% + 30c on each transfer.
Small vs. Large Business Benefits
The fee structure offered by PayPal can be really good if you are a small business and you are looking for simplicity in payments. You will know what you are receiving and can easily factor the fees into your business accounting.
On the other hand, if you are looking to scale your business, PayPal's fee structure can be a bit prohibitive. This is particularly the case if your average sale is quite small (for example $10). Paying 5.9%, or even 5%, for credit card processing is going to cut into any profits you make after paying out your other costs.
Further Considerations
PayPal reviews often just focus on the fees and don't mention the other disadvantages and advantages of setting up with the credit card processor.
Easy Initial Setup
The first thing to stress is that you probably won't find an easier processor to set up with.
PayPal has invested a lot of money into providing a really straightforward interface. You can set up a PayPal business account in less than 5 minutes and you can also set up PayPal card processing for online transactions really quickly as well. So, if you're looking to get off the ground quickly, this is fantastic.
Later Obstacles
The downside of this is that you may get stopped at some point after setting up and have already started taking payments. PayPal, like all credit card processors, is required to meet compliance standards set by government jurisdictions as well as banking underwriters.
This means that they need to check that your business is meeting certain requirements, for example:
No

 

chargebacks being ordered

 

by purchasers bank
Goods being sold are

 

not 'high-risk'

 

(this includes regulated goods such as tobacco, alcohol, and firearms, but also non-material goods like downloads or financial services)
Business is properly registered
Business owners are reliable individuals
PayPal has been known to freeze processing accounts without any warning in order to check these things out. Freezes can also last for months at a time, during which time you cannot access your money.
Usually, it occurs after your business reaches a certain volume of payments. This can be very difficult to deal with if you are intending to scale your business up. You may lose customers who are suddenly unable to make payments, and you may need to use cash from another source to pay any debts you may have.
Once again, though, the size of this problem will depend on the size of your business. If you operate a small business and are not looking to deal with high volumes, this may not be an issue at all.
View Top 10
PayPal Verdict
PayPal has all the features you would expect from a credit card processor and is a lot easier to set up and use than most others. It does have some drawbacks if you are a larger business or if you are a smaller business that is looking to scale up.
To work out whether PayPal is right for your business, consider the following factors:
Percentage of sales using credit cards
Average sale value
Average profit margin
Total sales volume
Make the Right Choice for You
If you think carefully about the specifics of your business, this PayPal credit review should allow you to make a good decision for what is right for your business.
Just remember that what's right for someone else's business may not be right for you. So, take the time to work out what your needs are and compare these to the features on offer.
Now that you've learned about PayPal as a credit card processor, why not consider other ways to help grow your business? Check out our other business articles to help improve your business systems!

PayPal Credit Card Processing Review