Best
Call Center Softw

are

| Side by Side Reviews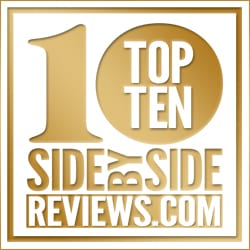 When it comes to finding CRM Software comparing quotes is the key to getting a top product for the lowest price.
We've gathered information on the top-rated CRM software solutions, user reviews, and buying tips, and made it easy to get the best price from companies in your area.
There are many software programs that are made to help your agents do their best. You need to choose the program that's best for your company, though. Here's a look at 10 of the best options you have available this year.
Best Call Center Software – A Review of Top Cloud & CRM Software
Zendesk
Zendesk is designed to help your agents do their very best. This means your customers will have the best experience possible.
You'll enjoy several great features when you use Zendesk. These include automatic ticket creation, call analytics, and several support options.
This software is cloud-based. It also works directly with the support ticketing system that's also produced by Zendesk. Customer history, call recording, and more make this software a great option.
Zendesk is always trying to keep things interesting by changing its name every so often. The latest update reflects the company's attempt at bundling different products into one service and improving messaging channels among other things that you'll be able to do on it!
Nextiva
Nextiva is a very popular call center software solution and that's not for no reason. It's one of the best options on the market.
This software aims to help all types of industries and businesses of all sizes. So no matter what your call center handles, Nextiva will help them handle it well.
There are a few price options so you can choose the one that works for you. Every plan offers great basic features, including faxing, calling, long-distance HD-quality sound, support, intercom, and more.
You can try Nextiva worry-free. There's no contract, so you can cancel if it doesn't work for you.
Nextiva is the perfect VoIP provider for non-technical business owners who are not IT wizards. Their plan selection will have you covered with every type of phone and usage need, as well as an easy-to-use software interface that can help manage all those calls in one place!
Five9
Five9 provides services for several types of call centers. Whether you use inbound calls, outbound calls, or both, this software will help you do it right.
Enjoy IVR, predictive dialers, and automatic call distribution. Keep an eye on call quality thanks to the included monitoring feature.
This software is cloud-based, so it won't cost you a ton to get going. If you'd like to try it out, you can sign up for a free trial before putting any money down.
Large organizations can benefit from the Five9 Dialer System. With a user-friendly and easy-to-set-up interface, great reporting functions that are customizable with ease of uploadable leads for synching them in just minutes.
Twilio Flex
This top call center solution is for those who want software designed specifically for them. That's what it will feel like when you use Twilio Flex because you can make it whatever you want.
And, though you can totally control your experience with this software, it's still cloud-based. So you get control as well as money savings.
What do you get with Twilio Flex? The list includes chat features, reporting, call recording, and escalation management.
Microsoft Dynamics
Microsoft Dynamics is on the higher end when it comes to price, but the great reviews may make up for that. You can use this software onsite or as a cloud-based solution.
While Microsoft Dynamics is designed to help many types of businesses, it's all about helping those businesses focus on their customers. Plus, it's fully compatible with other Microsoft products.
Genesys PureCloud
As the name suggests, this software is cloud-based. It's a great all-around tool your employees will likely love.
How many ways do your agents interact with customers? Do you use text, emails, chat, and phone? If so, you'll love this software because it lets your employees manage all communication forms in one place.
To make things even better, this program is easy to use. So even your newest employees can learn how to use it quickly.
Genesys PureCloud has just about everything you could want. Features include several dialing options, call scripting and recording, IVR, analytics, live chat, and more.
1CRM
1CRM is available onsite or in the cloud. And if you're only looking to have a few people using the software, you can use it for free. If you need more or want extra features, you can upgrade.
Customize your dashboards, analyze information, and enjoy the fact that your software works from your phone and integrates with many popular programs. These programs include Skype, WordPress, Dropbox, and Outlook.
1CRM is the most intuitive, customizable, and cost-effective customer relationship management (CRM) solution on the market.
2 With 1CMModules you can create long-lasting relationships with your customers by using our simple yet powerful tools that are easy for them to use!
LogMeIn Rescue
Whether your business is large or small, this software will give it that professional feel you're looking for. It has great reviews, and for good reason.
LogMeIn Rescue works for blended and inbound call centers. Features include call logging, campaign management, predictive dialing, and live chat.
If you aren't sure about this software, try the free trial or demo. Prices start at around $100 per month.
LogMeIn Rescue is a versatile remote support solution that can be used by teams of all sizes. It's built to serve your employees, customers or both with fast and reliable service no matter who you need help for!
Aspect Via
If you have a very small company, this software may not be the best choice for you. Ideally, you should have at least 50 agents if you want to use this software.
This software program is cloud-based and is geared toward bringing your company together to focus on your customers. Features include workforce optimization, live reporting, and more.
A free demo is available, so don't hesitate to try this out before buying. Check out their call logging and recording capabilities, as well as live chat, campaign and escalation management, different dialer options, and focus on multiple types of call centers.
Dialfire
Dialfire receives five-star reviews, and here's why: they offer great features for a highly reasonable cost.
What does this program cost? Only the cost of what you use. This means no spending the same amount each month even if you have a smaller number of calls come in.
With Dialfire, you only pay for the time you use. You don't have to pay per agent, or for starting to use the service.
You don't lose the features you love, though, even with the great prices. Call monitoring and recording, built-in analytics, and more are still there, ready to use.
The most reliable, secure, and easy-to-use outbound call center software with a performant predictive dialer from the cloud. Highly customizable forms that boost productivity through multi-step campaigns, automated workflows for combined inbound calls while you're on hold or waiting to be connected; real-time personalization analytics so your team can take better advantage of what they have available – all this is possible without any struggle thanks again integrate into existing systems through our rest API!
Find the Best Call Center Software
A call center is only as strong as the management software it uses. To keep your call center running at its best, check out the top call center software.
Do you own and operate a call center? Whether you're just starting one or your company has been around for a while, it's important that your employees have the equipment to do their job right.
Call centers need access to information, whether it's account history or forms for registering new customers. They need quick access to everything that can help solve customers' problems. This is where call center software comes in.
So what is it and which software is best? Keep reading to find out. Here a list of the top ten software programs available and some info about why you need one.
What is Call Center Software?
In order for call center agents to help a customer properly, they need to know a bit about the customer. What's their history with the company? What have they called about in the past, if they've called before?
This type of information can be stored and accessed using call center software. That's not all this type of program does, though.
This software houses the technology allowing agents and customers to communicate. It also sends calls where they need to go.
Routing calls to the right place can be done in a few different ways. If you'd like to send calls to an agent with a certain skill set, you can do that.
Essentially, this type of software provides everything a call center needs to interact with callers. Tools may include auto-dialers, call analytics, computer telephony integration, and more.
What is Cloud Call Center Software?
Traditional call center software is costly and completely hosted and cared for on-site. The user handles all updates instead of the software creator. Equipment and software must be installed in order for this type of call center software to work.
Cloud call center software, on the other hand, is much more hands-off and it doesn't cost as much. This is a great option if you're looking to provide fantastic call center operations without breaking the bank.
In this case, the cloud houses the software, so there's no need to get a bunch of fancy hardware or even download software. Instead, all your call center operations happen online. This can save you a ton of time since you won't have to download or install programs on every company computer.
What to Look For When Evaluating Call Center Software
Call center software should have everything you need in one convenient package. Don't buy a software program that doesn't meet your needs.
If you're new to call center software, here are some things you should look for.
Computer Telephony Integration (CTI)
This type of technology should be the first thing you look for in customer service software. What does CTI do? This is the technology that allows your agents to communicate with people over the phone through their computers.
While you don't need CTI to help your customers, it makes things much easier. Otherwise, you'll have to use completely separate phone and computer systems.
Interactive Voice Response (IVR)
IVR technology helps send callers to the right place. Without this step in the customer service process, you'd have customers waiting to speak to an agent just to realize the person they ended up with doesn't have the expertise they need.
IVR helps limit customer frustration and wait time by connecting them with the appropriate people. IVR is presented as a menu. The voice tells callers which button to push to get into the right call queue.
Call Analytics
The ability to analyze how your calls are going is important to great on-going customer service. Call analytics provide you with information like why people are calling and how they're helped. The software you choose should have this ability built in so you don't have to look for another program.
Notes
In order for agents to help customers most effectively, they must be able to leave notes. The notes an agent takes while on a call with a customer help all other agents who may speak to the customer in the future.
Chat Transcripts
If you choose to offer online chat services, make sure your software saves transcripts. These logged conversations can be extremely helpful when evaluating employee performance and for helping customers during follow-up calls.
Support Tickets
Sometimes your employees will run into snags. Since this is unavoidable, make sure they can send support tickets.
Make sure support tickets can be created and addressed properly right inside your call center software. The software is there to make things simple, so don't choose a program that makes you choose an outside program for support tickets.
Purchase History
If purchases are part of the services you provide, choose software that will bring up all purchase history for your customers. Your employees will be better able to help customers if they can easily and quickly access the customer's purchase history.
Voicemails
Your software should allow for voicemails. It should also show your employees all previous voicemails from the customer they have on the line.
If you don't have the option for people to leave voicemails, you run the risk of unhappy customers. Not only did they not get through – they couldn't even leave a message. Nobody wants that, so make sure your software allows for voicemails and voicemail history.
How Much Does Call Center Software Cost?
Call center software can be incredibly inexpensive. The exchange of price versus the benefits you earn makes this type of software highly desirable and efficient.
Some call center software programs are actually free. Others offer basic plans starting around $10 to $40 per user per month and go up from there.
If you're looking for a higher-level plan, prepare to pay $100 or more per agent per month.
Keep your company's needs in mind as you compare software options. The price will depend on many things, including what's included in the overall package and how many agents you have.
Don't Go Without Call Center Software
Call center software offers a huge number of benefits – so much so that you should never try to operate without it. From tracking calls to analyzing outcomes, this software is a must if you're in the call center industry.
No matter the type of call center you operate, it will benefit from software designed specifically to help it succeed. So make a list of your absolute needs and the features you'd like, then find the program that's best for you.
Compare Call Center Software Prices
Compare Call Center Software Features
Avaya Call Center Software Review
Voicent Call Center Software Review
Buying Call Center Software & CRM Software Solutions
Call centers also called "contact centers" depend on technology. Quality Call Center Management Solutions provide very nice benefits such as immediate call routing of specific clients to the top agents with advanced skill sets, reduced hold times, improved scheduling of all employees, and highly detailed reporting features.
One distinction to note is between call center software and customer relationship management (CRM) applications. Call center software manages interactions, helping customers and corporations communicate with each other more efficiently. CRM applications are more focused on collecting and acting on information about your customers. Call center systems can connect to CRM systems to be more effective, but they don't replace them.
The requirement of effective Call Center software has become more and more evident in the last few years. As businesses now need a way to answer the calls made by the customers more promptly in order to keep them satisfied and happy, having Call Center Software that can handle and divert the inbound calls coming from the customers to the best agents is a necessity rather than a luxury. Businesses that do not pay attention to this important aspect often have trouble in retaining their customers, as they do not get proper service and move to another business that offers better customer service.
Buying CRM Center Software or Cloud Management Software that is capable of multitasking and that can handle a high volume of calls can go a long way in ensuring that your customers get the best service and never even think about going anywhere else. However, purchasing top call center software that is both efficient and full of features is not such an easy task.
One has to keep in mind a lot of factors and consider a number of aspects when making the choice of the software most important among which is whether it is going to be used for answering inbound calls or outbound ones. The following tips can help you in making the right decision about buying the call Center software that is going to suit your business the best.
Always keep in mind the type of features that you want to have in the CRM or workforce management software you want to buy for your business. The main task of call center software is to enhance the efficiency of the customer service, thus the products you are buying should cut costs and clearly produce a nice ROI. Buying highly feature-filled software for a small business that does not receive a lot of calls daily is therefore possibly going to be a bad decision to make. Always try to determine what your requirements in terms of inbound and outbound calls are first before getting to the purchasing part of the software.
Make sure that no matter how advanced and powerful the software is, it has to be user-friendly, and check for online reviews to determine its dependability as well. This is important because unless the software is easy to configure and navigate, using its powerful features for making and taking calls would become a nightmare for your staff and would not be of any help to them. Thus, it is important that whichever call center software management solutions you choose must be one that has a simple interface and is easy to use as well.
A third consideration is to get quotes from several vendors and call center software providers and compare them before choosing the software they are offering. The quotes should include written prices, features, and support promises. This exercise is going to help you in knowing which software is available for a more economical price and yet has the right features to offer you.
Which CRM Software do you think is BEST? WORST? Write your review here.
Best Call Center Software