Best
Commercial Copiers

| Side by Side Reviews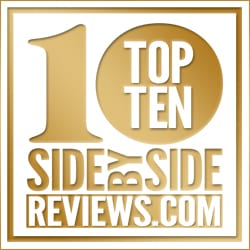 When it comes to finding a Commercial Copier for the office comparing quotes is the key to getting a top product for the lowest price.
We've gathered information on the top 10 copy machines, user reviews, and buying tips, and made it easy to get the best price from companies in your area.
Before you make a copier purchase for the office be sure to download a free in-depth buyer guide for commercial copiers and get a side by side comparison chart. Simply tell us what your copy machine needs are (less than 1 minute), then download your chart to review 14 key features from over 160 copy machines, and then get matched with local suppliers who can offer you competitive price quotes in minutes. Get Your Buyers Guide and Compare Prices Now
Commercial Copy Machine Lease Review
Compare Commercial Copy Machine Prices
Industrial Copier Review
Xerox vs Sharp vs Brother vs Canon vs HP
Tips on Buying Commercial Copiers
Buying a commercial copier for your office or home business can make a big difference in efficiency and productivity – but no two machines are alike! The right copier can significantly free up your valuable time for other important tasks while keeping you unburdened by unnecessary features. Therefore, it is important to think carefully and ask yourself: what are my unique business needs in a copier? Here are a few more questions to help you choose your dream machine.
What is your budget for purchasing a commercial copier?
A big company will almost always benefit from a top-of-the-line commercial copier, but a small business might run into a cost/benefit imbalance if they spend too much. Before you buy a copier, really think about how much you are able to spend.
Laser vs Inkjet: Lasers tend to cost more upfront but inkjets generally require new cartridges soon after purchase. Also, lasers tend to cost slightly less per page even when comparing black-and-white copies.
What features am I looking for in a commercial copier?
Copying Features: Precisely what size documents do you need to print, and does that include envelopes or transparencies? Will an added stapling feature save your wrists an hour of pounding a day or rust away unused?
Multi-function Copier (MFC): A single-function commercial copier will work perfectly for you if you just need copies. Buying a multi-function copier that includes printing, scanning, faxing, and/or document imaging could come in handy for a business that has the needs but not the machines.
Laser vs Inkjet: Some laser MFC's are incapable of color printing.
What performance level do I need in a commercial copier?
Quality: Documents that are sent out from the office need to be held to a higher printing standard than in-house memos, and the same holds true for photos and graphics. If your business frequently prints graphics for the public eye, you'll want to buy a commercial copier that lives up to your highest marketing standards.
Laser vs. Inkjet: Lasers win for best small-text black-and-white printing but ink-jets are almost uncontested in quality color printing.
Volume: Commercial copiers are also built to handle vastly different volumes. A business printing 20 pages a day doesn't need a high-volume printer and might be able to save money with a lower page-per-minute speed as well. A business printing 2000 pages a day definitely needs a higher volume of commercial copier and might also want a faster page-per-minute output to save time and sanity.
Laser vs. Inkjet: Lasers are significantly faster, generally between double and triple the number of documents per minute.
Your answers to these questions will help you narrow down the perfect commercial copier for you and your business. Weeding out unnecessary features while highlighting those of greater importance will ensure you walk away with a machine that is exactly what you need to help your business flourish and grow.