Best
Floor Cleaning Machines

| Side by Side Reviews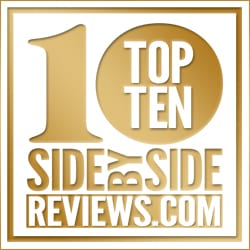 Finding the best floor cleaning machine to fit your exact needs can be difficult. Taking the time to compare features, reviews, and quotes on floor cleaning machines is crucial to ensure you are able to get a top-quality product for the lowest price.
At Side by Side Reviews, we have gathered details on the top 10 floor cleaners including user reviews and buying tips and made it easy to find the best price from companies in your area.
Floor Cleaning Machines – Buying Guide & Reviews
A first impression can make or break a relationship. The tone and expectation are established as both parties receive what is usually a lasting memory of who the other is. Memories like "he is assertive and succinct," or "she is very well-spoken-for", and sometimes "wow, he has a really messy office … what in the world is that stain?"
Hopefully, all of your first impressions are some of the more positive ones, but if you have a dirty office space with aged, dingy floors, you may be remembered for it and possibly lose business as a result. Your office aesthetic environment is an extension of your brand so it's important to maintain the values and convictions you articulate through your work behind your company's doors, as well. And purchasing an industrial floor cleaner is a great way to keep your office looking as eye-catching as your business is.
Tile Floor Cleaning Machines
Commercial Floor Scrubbers
Commercial Vacuums
Top Considerations for Purchasing a Floor Cleaning Machine
Whether you have a small office or a warehouse space, you provide professional-grade cleaning services, or have nothing to do with the sanitation industry, adding a floor cleaning machine to your list of equipment assets is a smart choice that can really pay off in the long run. Floor cleaning machines can be the push needed to maintain a constantly clean work environment, ensuring employee focus with a clean space that won't distract from day to day operations. And with several options catered to various needs, cleaning your office floors has suddenly gone from a tedious, time-consuming operation to a simple and painless process.
Floor cleaners come in a wide range of sizes and specialties, with additional options to treat multiple types of floor surfaces. And before you pull the trigger on one of these machines, make sure you know precisely what your company needs to get clean and stay clean.
What type of floor surface do you need to clean?
Who will execute the process?
How large is the area you need to clean?
What sort of budget do you have?
Starting with these considerations as your guide, your search begins to narrow down to the type of machine or special features you need for your unique scenario.
Automated
Rider
Walk-Behind
High Speed
Pressure Washing
Carpet/Concrete/Wood/Tile
Wet/Dry
As you shop around, keep the scope of work you may be doing in mind. Could there be other services that arise in the near future where you may need a more versatile cleaner? Many brands offer extensions or components that may be added to provide other cleaning services so be sure to ask for any additional offerings when you speak with a sales associate.
Top Floor Cleaning Machines
Knowing what your machine will be primarily used for will help you navigate the buying process. And to get you started in the right direction, here are some of our top finds for quality floor cleaning machines.
Factory Cat – As the name may suggest, Factory Cat creates nimble and effective machines that are more than capable of handling the dirtiest of factories. The website even showcases industry-specific solutions and case studies to help demonstrate the power these cats hold.
IPC Eagle – Dirty floor? IPC Eagle. Dirty walls? IPC Eagle. Dirty … building? IPC Eagle. Integrated Professional Cleaning is their name and they mean serious business when it comes to cleaning. IPC offers a number of strong contenders for your next floor cleaning machine, as well as several building cleaning machines such as pressure washers, window washing, and many more.
Shark – Shark makes some of the best quality machines on the market. And to add to the longevity of your machine, Shark even has service packages to keep yours running in top shape for years to come.
Bissell – Making a machine for seemingly any and every floor type, including outdoor and specialty products, Bissell has an enormous spectrum of floor cleaning machines for your business.
You have several great options for your next floor cleaning machine. Be sure to find the deal that is right for you and your business – ask the important questions. Are there additional features? Does this come with a service warranty? This will help you get the best value and keep those floors clean for the long run.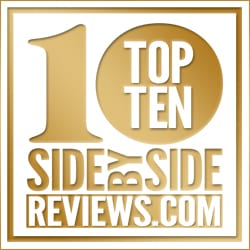 Is Your Business in our Top 10? Brag about it and post your Top 10 Badge on your website.
Find and compare the top ten floor cleaning machines and read customer reviews from these and other real people. Help us rank the best floor cleaners and write your own review. Simply share your experiences at the bottom of this page.
Request Side-by-Side Quotes on Floor Cleaning Machines to Compare and SAVE BIG
Which company, product or service do you think is BEST? WORST? Write your review here.
Floor Cleaning Machine Review