Best
Business Internet Service

| Side by Side Reviews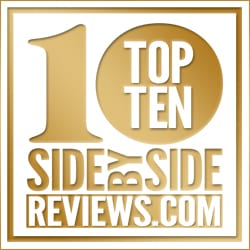 When it comes to finding Business Internet Service or Integrated Phone / Internet Access comparing quotes is the key to getting a top product for the lowest price.
We've gathered information on the top 10 internet service providers, user reviews, and buying tips, and made it easy to get the best price from companies in your area.
Top Business Internet Service Review
Comcast 
Founded 1980 BBB Accredited Yes # Employees 100+
Patience may be a virtue, but not online. You need to serve your customers, talk with your suppliers, and meet your deadlines. Speed for you has to go beyond download rates – you need flexible solutions, effective tools, and a rock-solid Internet connection. Inspired by a rich heritage, Comcast has the experience, creativity, and leadership to shape the future of media and technology. Comcast brings together the best in media and technology. We drive innovation to create the world's best entertainment and online experiences.

Incorrect Information? Update Review. Got a review about this firm? Post it at the bottom of this page.
Verizon
Founded 1920 BBB Accredited A+ # Employees 100+
Verizon Communications (NYSE, NASDAQ:VZ) is the world leader in delivering innovation in communications, mobility, information, and entertainment. We provide superior broadband, video, and other wireless and wireline services to consumers, businesses, governments, and wholesale customers across the globe.

Incorrect Information? Update Review. Got a review about this firm? Post it at the bottom of this page.
EarthLink
Founded 1994 BBB Accredited A+ # Employees 100+
Whether you're looking for simple Internet access or a fully-meshed, secure IP network to support all your applications, EarthLink Business Data and Internet products offer the flexibility and scalability that will meet the needs of your business.

Incorrect Information? Update Review. Got a review about this firm? Post it at the bottom of this page.
AT & T
Founded 1885 BBB Accredited B # Employees 100+
AT&T not only has the nation's fastest 4G LTE network but now also has the most reliable 4G LTE network. According to independent third-party data, AT&T has the highest success rate for delivering mobile content across nationwide 4G LTE networks.

Incorrect Information? Update Review. Got a review about this firm? Post it at the bottom of this page.
Cox Communications
Founded 1975 BBB Accredited A+ # Employees 100+
Cox Communications® is characterized by many outstanding features, but we like to celebrate our entrepreneurial spirit and our commitment to education. Cox Enterprises, Inc., is the parent company of Cox Communications, and it serves as the model from which we derive our vision and focus as a company.

Incorrect Information? Update Review. Got a review about this firm? Post it at the bottom of this page.
6 – MegaPath
7 – Charter Business
8 – CenturyLink
9 – Windstream
10 – Time Warner Cable
Other Top Ranking Integrated Access Phone and Internet Service Companies: Level(3) and Towerstream.
Please take a few minutes to read the buying tips and reviews posted below to learn about other customer experiences (Good and Bad). If you need Internet service or pricing please consider taking advantage of our free service and get multiple quotes from suppliers that will fight to win your business.
Important Notice: Ratings, comments, and reviews on this website are for informational purposes only. We do not endorse any of the companies or products listed here.
Integrated Access Phone and Business Internet Service
Between Comcast, Verizon, Cox Communications, and others you have a lot of options for integrated access phone and business internet service. You don't need to have a different phone service provider and Internet Service Provider (ISP). There are lots of integrated phone and ISP services and these do a great job of meeting all your telecommunications needs.
These integrated solutions have a wide array of benefits and you can expect great connection speeds and high-quality voice clarity on your calls as well.
Business Integrated Access Phone and Internet Service Features
Integrated services offer:
Combined voice and data solutions
IP based telephone system
Digital lines provision
Integrated services allow you to use your current phone lines and these could be analog or digital lines. You get both voice calls and online connectivity and the good news is that you do not need to replace your existing phone system to get an integrated service. Most of the time no equipment upgrades are required. However, this may vary depending on your needs.
There are many benefits that come with integrated services and below are just some of them:
Cost Savings: This is the most important benefit for many and is often realized due to the fact that you get combined services.
Flexibility: It is very easy to adapt to your company's increasing needs since most of the time you will not need additional hardware.
Convenience: Since one company is providing the services, there is convenience with customer support, bill payment, and the overall services you get.
How to Find a Good Integrated Access Phone and Internet Service
When looking for these integrated services, you need to identify the following.
Voice Prioritization: Does the company prioritize voice over your connectivity or does one affect the other? Neither voice nor data should be affected by the other and both need to have great connection speeds and provide quality.
Online Connectivity: What bandwidth speeds can you expect? It goes without saying that high-speed connection is desired by many.
Quality of Service: The quality of the service you are getting is often subject to the pricing and usually cheap service providers will provide poor quality voice and data services. T-1 services are offer quality and they are much loved because they give dedicated connection which is not only private but secure as well. Such a service is great for small businesses and there are more options for those businesses that have a larger network and require high bandwidth.
Be it T1, T3, Ethernet, or any other internet service needs,  it's always important that you conduct interviews before hiring a certain service provider.
Some of the things you need to find out are the software and connection technology used as well as customer support response times. Experience is also important and this is because it shows that the company is capable. That said; experience does not necessarily indicate expertise and reviews are always a good way to identify if the services provided are reliable and of good quality.