Best
Personal Finance Software

| Side by Side Reviews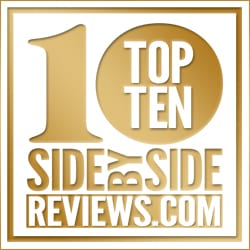 When it comes to finding a Top Rated Personal Accounting Software comparing quotes is the key to getting the best product for the lowest price.
We've gathered information on the top personal bookkeeping solutions, user reviews, and buying tips, and made it easy to get the best price.
Finance Software Buying Guide & Reviews
Wrapping your brain around your money with personal finance software makes money management better as you sync data between your devices, check balances, manage accounts and track purchases via a full-featured budgeting program, geared primarily for personal home use. Personal Accounting and finance software helps you manage your budget with easy to use personal finance tools and calculators. We reviewed over fifty different products for their features, ease of use, and reporting capabilities and wrapped it all up in this free buyers guide complete with the top personal finance software products for download or by DVD.  Listed above are some of the best personal accounting software systems for managing your money on your home computer or Mac, and below are a few items to compare when selecting your bookkeeping software solution.
Banking & Bills: Most software will allow you to categorize and track your spending or import account data but make sure it also allows you to manage credit card expenses and your mortgage balance. Many consumers also prefer tools like bill pay services, options to connect to their bank or credit union, and having the ability to manage investment accounts. Additionally, you may want software that can monitor exchange rates which is not typical with all products.
Reporting: Most top-rated software for personal finance management will come standard with cash flow report and net worth balance reports which produces reports to deal with the bottom line in your accounts to show how much money you have remaining after paying bills. Optional features that only come with the best bookkeeping software are the ability to export to QUF, PDF, Excel, and CSV. Consider software that includes the option to produce on-demand reports on your stocks, bonds, mutual funds, and other investments.
Financial Calculator: There are three types of calculators that you might look at when rating the best money management software solution. Mortgage calculators to determine your monthly payment, refinance calculators to help you decide if adjusting your current mortgage rate will save you money, and a loan calculator.
Finally, look carefully at each products archiving and security features. And if you do any personal investment you'll require software with a portfolio manager, the ability to downloads stock quotes, and options to import your investment data so you don't miss any opportunities.
Top Brands Reviewed: Intuit, Dave Ramsey, Sage Software, Avanquest, Nolo, Dataware, Peachtree Software, Palo Alto, LONEWOLF Software, G7 Productivity, YNAB, Money Dance, Budget Express, Moneysoft, Quicken, iBank, and Microsoft Money
Personal Finance Software Reviews