Best
Telemarketing List Brokers

| Side by Side Reviews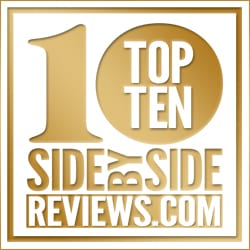 Telemarketing is an effective part of an integrated marketing plan. When it comes to finding a telemarketing list broker, comparing quotes is crucial to getting a top-quality product for the lowest price.
We have gathered detailed information on the top 10 marketing list brokers including user reviews and buying tips and made it easy to find the best price from companies in your area.
Telemarketing List Broker Buying Guide & Reviews
The world of marketing is constantly evolving with new ways for businesses to reach consumers with their products. Despite all of the new digital marketing methods that utilize platforms such as search engines, social media, and banner ads; telemarketing is still an effective part of an integrated marketing plan.
Even in the digital age, the ability to talk one-on-one with a prospective buyer of your product has proven to be a successful way to convert leads into sales. Of course, in order for your company to convert these leads – you must have a list of leads, to begin with.
InfoUSA
Avention
Dun & Bradstreet (D&B)
Phones Lists, Cold Call Lists
Insurance Leads, Sweepstakes Leads
Constructing a telemarketing list organically can be an effective method, but it's also very time consuming and difficult. For companies who prefer not to go through the hassle of creating a telemarketing list organically, there are many companies who create lists professionally and then sell them.
Purchasing leads can save companies both time and money and allow them to focus on other areas of their business or marketing strategy. With so many telemarketing list brokers available, it is important to consider the following factors before making a decision:
Price – In any business decision, the price of something is relative to the value that the purchase will bring to your company. When it comes to purchasing a telemarketing list, the price of a list of leads should be compared to the likelihood that the leads would be converted into sales. If purchasing a bargain telemarketing list doesn't lead to any sales, it's not worth any amount of money. On the other hand, if a telemarketing list is very expensive, but it is able to provide a considerable boost in sales, then it is worth the investment. By evaluating the success that a telemarketing list broker has had in the past, you can decide which company would be the best investment in the future.
Proven Success – Purchasing a telemarketing list from a broker that has a proven record of success can make all the difference for your business. There are many factors that are considered when compiling a telemarketing list, but the most important is the accuracy of the list for your specific business purposes. For Example: If your business sells window replacement services, but the majority of your list is composed of renters, instead of homeowners, it isn't likely to be a success. It's important that your list is made up of targeted and relevant leads that will give your telemarketing team the greatest chance to convert these leads into sales.
Help and Support – When the time comes to choose a broker to buy a telemarketing list from, there are other facets to the decision besides the list itself. The best brokers are not merely seeking to make a sale, they seek to partner with your business and assist with your marketing strategy. They are available to answer questions and to help your telemarketing team succeed.
Increasing top-line revenue is the goal of nearly every business. In order to achieve revenue growth, marketing plans must be implemented and sales have to be made. If telemarketing is a part of your overall marketing strategy, then purchasing a telemarketing list from a broker can be a simple method of providing suitable leads to your sales team. Before you choose a broker to purchase a telemarketing list from, evaluate them on Price, Proven Success, and Help and Support.
Top Telemarketing List Brokers Review
| Rating | | | Year Founded | Pricing | Free Samples? | Compare Features and Prices |
| --- | --- | --- | --- | --- | --- | --- |
| | | Exact Data | 2001 | Custom Quote | | |
| | | List Giant | 2001 | Custom Quote | | |
| | | List Shack | N/A | $50/month | | |
| | | GoLeads | 2000 | $175/month | | |
| | | Caldwell List Company | 1969 | Custom Quote | | |
| | | Cole Lists | 1947 | $.04 - 0.11/record | | |
| | | The List Company | N/A | Custom Quote | | |
| | | Century List | 1996 | Custom Quote | | |
| | | Pinnacle Lists | 2004 | Custom Quote | | |
| | | Net60 | 2004 | Custom Quote | | |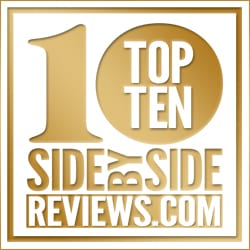 Best Telemarketing List Brokers