Best
Utility Vehicles

| Side by Side Reviews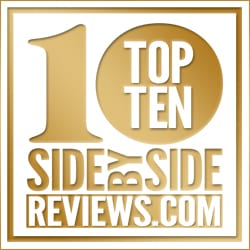 When searching for a quality and durable utility vehicle comparing quotes is the best way to ensure you get the highest quality product for the lowest price.
Side by Side Reviews is dedicated to providing information on the top 5 utility vehicles including user reviews and buying tips and making it easy to find the best price from companies in your area.
Are you on the search to find the very best utility vehicle? Check out this list of the top 5 best utility vehicles of 2020. Are you on the search for a sports utility vehicle this year? There are a variety of utility vehicles to choose from, each with its advantages. Choosing the right vehicle for you might feel overwhelmed by all the options. Keep reading to learn all about the top 5 best utility vehicles for 2020.
1. Polaris RZR XP
The Polaris RZR XP has some great updates in the 2020 model. It is best a top pick for sport. It's a 64-inch wide sports utility vehicle that can do it all. With 14-inch ground clearance and 29-inch tires, you can use this vehicle for all outdoor adventures. Features Walker Evens needle shocks for a smoother ride in rough terrains.
The Polaris RZR features turbocharged power that makes it the dominant choice. If you are looking for an off-road vehicle the RZR is a perfect choice. It has great agility and perfect suspension giving it a great even ride on rough terrain.
Features
168 Horsepower
Electronic Fuel Injection
Automatic PVT Transmission
4-Stroke DOHC Twin Cylinder Turbocharged Engine
High-Performance Drive System
925cc Cylinder Displacement
Liquid Cooling
Lock and Ride Cargo System
Bolstered Bucket Seating with 4 Point Harness Seatbelts
Walker Evens Needle Shocks
2. Honda Pioneer 1000
The Honda Pioneer is a great pick for a family. It has great performance for both entertainment and work. With high-quality engineering and smart technology features, it's top of the class. The Honda Pioneer has amazing power and towing abilities.
Honda Pioneer is perfect for off-roading and tough terrains. With wide tires, higher ground clearance, and quality chassis and suspension it can tackle anything. It's great for families because of their safety rating. They have included quick flip seating, so you have plenty of room for the entire family. It's a great investment in family fun.
Features
Four Wheel Drive
999cc Twin-Cylinder Engine
2000 Pounds of Towing Capacity
FOX QS-3 Shocks on All 4 Tires
Advanced Transmission Logic
Quick flip Seats
Dual Clutch Transmission
3. Can-Am Defender Mossy Oak Edition
If you are a hunter then the Can-Am Defender is perfect for you. The Mossy Oak edition will help you blend in while you are out there enjoying the sport of hunting. You will be able to hunt anywhere with the Smart-Lok technology. Smart-Lok uses a lockable differential that you can even set to your preferences. You will have smart technology at your fingertips. Made for durability with heavy-duty materials that will hold up to any terrain.
Features
Mossy Oak Camo
Smart-Lok Technology
Rotax Engines
Dynamic Power Steering
Versa-Pro Truck Style Seating
2500 Pound Towing Ability
4500 Pound Winch
Pro-Torq Transmission
82 Horsepower
976cc Displacement
4. Yamaha Wolverine
The Yamaha Wolverine is the top pick for value. This vehicle has all the bells and whistles at an affordable price. It can tackle any terrain with ease and fits in your budget. Powerful special features like a heavy-duty winch, better suspension, and radial tires make it a top pick.
The Yamaha Wolverine is great for adventure lovers who like to push the limits. Adventure Pro is an added feature that allows for more adventure. You can even share your adventures with friends and family with Adventure Pro. It's a great choice for anyone who loves to explore every inch.
Features
847cc Parallel-Twin Engine
Mikuni Fuel Injection
All Wheel Braking
3-Way Locking Differential
KYB Piggyback Shocks
2000 Pound Towing Capacity
Adventure Pro by Magellan
5. Kawasaki Mule Pro-FXT Ranch Edition
The Kawasaki Mule Pro-FXT Ranch Edition is a top pick for utility. It is strong enough to use for work and has the features for play. It can hold up to six passengers so it's great for families as well. You can make the vehicle three passengers or six in only a few minutes. The roomy cab makes it great for comfortable adventure driving.
The Kawasaki Mule has great features that will make work easier. High towing ability, powerful engine, and more. Made for durability for the hard jobs. Use during the day for all your work chores and have fun with outdoor adventures on the weekend. It has great versatility.
Features
3-6 Passenger Cab
812cc 4-Stroke Engine
1 Ton Towing Ability
Front & Rear Independent Suspension
Continuously Variable Transmission
26 Inch Radial Tires
Double Wishbone Suspension
#1 trusted by farmer and hunters
2-3 seaters
Fully customizable
Starts around $9,000
OUR SCORE
9.7
2-5 seaters
Financing options
Starts at $6,200
Family-owned over 50 years
OUR SCORE
9.7
10 Year Belt Warranty
Rider training
Build your own model
Starts at $6199
OUR SCORE
9.6
Things to Look for in the Best Utility Vehicles
If you plan to buy a sports utility vehicle there are several things to consider. Make sure to figure out your needs for the vehicle so you can find the perfect fit. Key features to look for are engine ability, durability, and off-road abilities.
If you plan to use it for work, you might want to look for special features. Many come with a winch and powerful towing abilities. Take a look at the specifications to get the best quality for your money.
If you are looking to use it for sport and adventure look for off-road abilities. Check out the tire placement and size, suspension, and road clearance. Finding the best features can make your off-road adventure more enjoyable.
Which Utility Vehicle is Right for Me?
The best utility vehicles have great features. The key to choosing the best vehicle for you is determining why you want one. When you know your needs, you can review the features of the top vehicles and find the perfect fit.
Find features that suit your needs and the best fit for your money.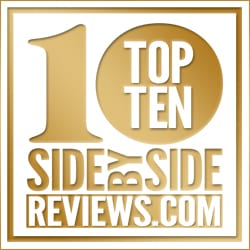 Is Your Business in our Top 10? Brag about it and post your Top 10 Badge on your website.
Find and compare the top ten utility vehicles and read customer reviews from these and other real people. Help us rank the best UTVs and write your own vehicle review. Simply share your experiences at the bottom of this page.
Request Side-by-Side Utility Vehicle Quotes to Compare and SAVE BIG
Which company, product or service do you think is BEST? WORST? Write your review here.