Best
Vehicle Wraps

| Side by Side Reviews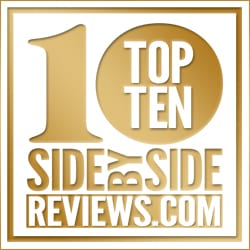 When looking for a quality and professional vehicle wrap installer, comparing quotes is crucial to ensure you receive the best quality product at the lowest price.
We've gathered reviews, details, and information on the top 10 vehicle wrap companies including user reviews and buying tips, and made it easy to find the best price from companies in your area.
Car Wrapping Review
Compare Car Wrap Prices
Professional Vehicle Wraps
It has been said that your brand is the first word or phrase that people say about you. With this in mind, it is paramount to your brand's success to be actively steering this public perception in the way you want it to go. And what better way to reinforce your brand image than with customized vehicle wraps?
Vehicle wraps are a unique and powerful visual way to reinforce your brand image to potential customers. Think of it as a one-of-a-kind, mobile billboard. Every trip you take, service call, or out-of-office meeting suddenly becomes an opportunity for multiple, lasting impressions on everyday people that may be looking for a product or service you offer. And if your operation runs with multiple vehicles, the same applies exponentially more with a branded fleet.
Top Considerations for Choosing your Vehicle Wrap
It's hard to ignore the many benefits that vehicle wraps can bring to your brand image, so how do you take advantage of them? "How much information should I relay? How should I design the wrap? What sort of visuals should I use?" While you should let your creativity be at the forefront of each decision, there are a few key pieces to consider as you develop this branding idea.
● Visual – As you consider what your vehicle wrap should look like, think about what comes to mind when you think of your brand. What do your customers think of? Be sure to ask for the objective opinions of others for your brand and also your industry. If people are thinking of a different image for your industry, then this is a tremendous insight into a visual opportunity for you to seize your brand.
● Information Relay – Ever been lost in thought as you try to remember a name, phone number, or website? Give the people what they want with simple and succinct ways to get in touch with you. Also, consider a call to action or performance indicator. If you include a link to your website, use a unique landing page so you know someone was referred to your site by seeing your car.
Size – Should you cover your entire vehicle from front to back and side to side? Or do you go with the "less is more approach?" Consider what your brand looks like already and also what your industry conveys visually. While you don't need to do what everyone else does, it may prove to be beneficial to choose a size that also suits your clientele.
Brand Compliance – How does your idea line up with your current branded materials? When people see your vehicles, will they associate them with the rest of your brand or will they think it's a different company altogether? Maintaining your brand image is an important and necessary part of your design. Straying too far from it risks having a mixed message or identity.
Novelty – How witty can you be? Is there some sort of ironic visual cue or imagery that you can take advantage of that will trigger a humorous or other emotional connection with your audience? The sky's the limit on unique branding opportunities so let your creativity run free.
Choosing the Best Company for Your Next Vehicle Wrap
There are several great options for outfitting your vehicle with a customized graphic wrap. Just be sure to keep the above considerations in mind as you speak with different dealers to ensure your ideas and brand needs are executed properly.
SignZoo – Automobiles, boats, buildings – if you have some form of display, these are the people to do it. Offering fleet and marine options, as well as architectural installations, SignZoo offers solutions for uncommon dilemmas while offering to beat a competitor's quote.
Suncoast Wraps – Covering a variety of vehicles, including box trucks and marine vessels, Suncoast creates tasteful and eye-catching visuals in each of their wraps. And if you need something more specific to your brand guidelines, they even offer a color-changing/chrome wrap service to ensure you stand out from your competition.
Signs Concepts Solutions (SCS) – As the name implies, if you have an object you'd like to wrap with a graphic image, they can probably do it. SCS covers all sorts of vehicles and structures while also offering various signage services, too.
As you make your decision, make sure you are getting your business goals and ideas clearly on the table to ensure your idea comes to fruition. And keep an eye out for any local dealerships who may offer area-specific promotions – while we've included national vehicle wrap specialists, there are many other localized, smaller companies who can offer competitive prices and a great product.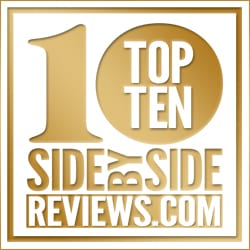 Is Your Business in our Top 10? Brag about it and post your Top 10 Badge on your website.
Find and compare the top ten vehicle wrap companies and read customer reviews from these and other real people. Help us rank the best vehicle wrap installers and write your own review. Simply share your experiences at the bottom of this page.
Request Side-by-Side Quotes for Vehicle Wrap Companies to Compare and SAVE BIG
Which company, product or service do you think is BEST? WORST? Write your review here.