Best
VoIP Phone Service

| Side by Side Reviews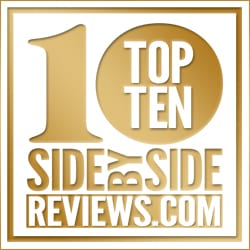 When it comes to finding the best VoIP Service on the cloud, comparing quotes is the key to getting a top product for the lowest price.
We've gathered information on the top-rated VoIP service for business, user reviews, and buying tips, and made it easy to get the best price from companies in your area.
Business VoIP Phone Service – Buying Guide & Reviews
Voice over Internet Protocol or VoIP service as it is referred to is a phone that is quite popular nowadays. It provides convenience, flexibility, and major savings with telecommunications. The demand for VoIP services has led to an increase in the number of service providers and though initially, it was mainly a service that businesses found useful, there are lots of residential clients as well.
With such a high number of service providers, you can bet that choosing the right VoIP provider is a hurdle. Below we have some tips that will help you find the right VoIP provider.
What You Should Consider with Business VoIP Service Providers
Company Size: It may seem a little vague to look at the size of the company but this is a safety precaution. Usually, big companies invest in more sophisticated equipment, technology and therefore provide better services. They also guarantee some form of security since you are sure that they will not be closing down any time soon. Established VoIP providers are therefore a better choice.
Service: Service is the most important thing to look out for. You need quality and it's important that you realize that your broadband connection ultimately determines the quality of your service. VoIP providers actually have required standards when it comes to your broadband connection and it's always easier to go for an ISP that provides all these services. That said; it really doesn't make much sense to settle on a cheap service provider and receive poor quality VoIP services.
Service Cost: When looking for a VoIP provider, price is important but it should not be your number one consideration. You need to have a clear balance between the price and quality, the last thing you need is cheap and poor service. Different competitors have different prices and you will never lack cheap services. You need to have a service plan that first and foremost meets your needs. In other words, look at the quality of service and not the price.
Service Plans: There are various service plans and the type you go for should suit your needs. For example, if you are looking for VoIP services for your business, you may want to go for plans designed to meet corporate needs. Some plans will provide unlimited long-distance and local calls while others will provide unlimited global calls.
Customer Support: VoIP phones are not free from technical difficulties and it is essential that you ensure that your provider has an efficient and reliable customer support department. 24-hour customer support services are a must and this is not just via live chat but phone support as well, Remember that a VoIP phone that is not operating could mean losses for your business.
Technology has certainly made communication much easier. VoIP provides a unified form of communication and is useful in commercial and residential settings.
Which VoIP company do you think is BEST? WORST? Be bold and share it here.