Best
Website Designers

| Side by Side Reviews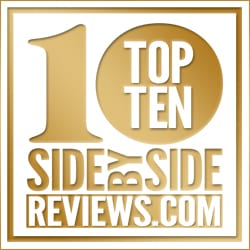 When it comes to finding a Website Design Company comparing quotes is the key to getting a top product for the lowest price.
We've gathered information on the top 10 website-building companies, user reviews, and buying tips, and made it easy to get the best price from companies in your area.
Top Website Builders  Review
| | Company | Overall Rating | # Clients | Location | Help & Support | |
| --- | --- | --- | --- | --- | --- | --- |
| | Studio Center | | 300+ | Virginia Beach VA | 98.5% | |
| | Ace Website Design | | 50+ | Alamo, CA | 97.5% | |
| | Ogdenian.com | | 100+ | Edicott, NY | 97.5% | |
| | Absolute Web Services | | 75+ | Miami, FL | 96.5% | |
| | Hall Internet Marketing | | 50+ | Portland, ME | 96.5% | |
| | High Rank Websites | | 50+ | San Diego, CA | 97.5% | |
| | CI Website Design | | 50+ | Dearborn Heights, MI | 96.5% | |
| | Pro Web Marketing | | 200+ | Traverse, MI | 96.5% | |
| | Web Promote Expert | | 150+ | Brooklyn, NY | 95.5% | |
| | Web.com | | 200+ | West Jacksonville, FL | 97.5% | |
Other Top Ranking Website Design Companies and companies: Rose City Websites, Bayshore Solutions, Vento Solutions, and Cazarin Interactive.
Please take a few minutes to read the buying tips and reviews posted below to learn about other customer experiences (Good and Bad). If you need a Website Design Company or pricing please consider taking advantage of our free service and get multiple quotes from suppliers that will fight to win your business.
Important Notice: Ratings, comments, and reviews on this website are for informational purposes only. We do not endorse any of the companies or products listed here.
Compare Website Design Prices
Ecommerce Website Design Review
Custom Website Builder Review
Tips for Hiring a Top Website Design Company
Over 85% of consumers today turn to the web for information before making purchases and be it for brick and mortar or online, the design of your business website is a very important aspect of your business. You want your web pages to stand out from the millions of web sites out there and the possibly thousands for similar products and services. Your website developers should draw visitors in and invoke a call to action, on-page and off-page SEO, ease of navigation, and most importantly it should produce results. Your web site and your marketing strategy are linked together. Your website is part of your marketing system and should be informative enough to keep visitors and potential customers on your site.
Make sure to ask basic questions like what are your hosting options? Will the site build include custom graphics, blogs, or complex interactive forums? Will you require any integration with any back-end systems? Get references!
A top Website design company needs are capable of building modern, eye-catching, and well-organized pages with lots of good information in the content, photographs, and videos of products, easy access to the other pages, and if building an e-commerce website you'll need an easy to use a shopping cart or check out system. The landing page is the first page that all visitors to your website will see and you need to make certain they'll like what they see and know what you are offering. Many prospective customers will rate you on that first page and decide to continue navigating the website or "bounce", which Google defines as a user that views only a single page and then exits. It needs to be informative, innovative, and catchy so they'll want to know more about you and your business.
One tip to keep in mind when looking for the best Website Design Firm is to decide if the designer is business-minded by reviewing some of their previous work. You might end up with a beautifully designed and constructed website that is of little use as it won't do the one thing you want it to do, and this is producing new customers. Make sure to review at least 3 different web designers and their past work before going forward.
Particularly if you are hiring an e-commerce website developer make sure to choose an experienced company in business web design that has a proven track record of designing quality sites that work – and keep in mind a poorly developed site totally breaks with a simple modification. Ask your friends and business acquaintances who they used to design their sites. Question design, quality, and business it is generating. Look at the websites they have previously designed and see if they have what you are looking for.
Consider if you need a simple 5-page design or a more complex build-out with hundreds, if not thousands of pages which might require a long-term contract with a quality website designer. Your web pages need to evolve with time and as your products change and it also needs to be easily updated to keep the content and pricing current. Request a contract with a maintenance and service feature so you know that your site will be up to date with any technology or algorithm changes put in place by the search engine companies like Google, Yahoo, and Bing.
Consider looking at as many as 50-100 websites in multiple markets and industries. Navigate through them to determine their ease of use. If the website is attractive, easy to understand their intent, and draws you in you might then be able to find out who the developer is by looking at the bottom footer of the home page. If not, consider calling the company and asking who their web design company is.
Lastly, always make sure to go online and look for a few reviews on website design companies before you assume they'll deliver on their promises. Ready to get started? Let us get the ball rolling with a few competitive quotes to compare. No cost or obligation is required for this information.
Which company, product or service do you think is BEST? WORST? Write your review here.