Best
Monitored Alarm Systems

| Side by Side Reviews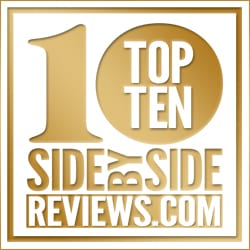 When it comes to finding a Monitored Alarm System or Home Security System comparing quotes is the key to getting a top product for the lowest price.
We've gathered information on the top 10 alarms, user reviews, and buying tips, and made it easy to get the best price from companies in your area.
Monitored Alarm Security System Buying Guide & Reviews
The following information may be helpful if purchasing wireless Business Alarm Systems, house alarm systems, apartment alarm systems, or any type of security system for your home or business.
When you want a home security system for your house you can choose to have a monitored alarm system, which means that the company that provided the alarm acts as a monitor for incidents that happen at your home or place of business.
This is called a back-to-the-base home monitoring system and it will give you great peace of mind knowing that someone is watching over your business or home when you are away from it. A back-to-base monitoring system can be added to your existing security system or they can install a new and updated system for you.
The other type of monitored alarm system is the one that contacts you when the alarm is triggered. This is a self-monitored system and comes in two types. The first sees your phone being called on triggering of the alarm and the other type will send a signal to a monitoring station that will send a text message to your phone.
Frontpoint Security Review
Ring Alarm Review
Brinks Home Security Review
Your home alarm system can be monitored by a fixed landline connection or a wireless broadband connection. The alarm system itself is wired into the electricity for your house and will have a battery backup system for when there is a power failure or outage.
When you have your home alarm system installed you need to decide on the time between alarm activation and sending of the signal. Most people set it at 30 seconds which gives them time to enter their premises and deactivate the alarm. You may like to set it for longer up to 2 or 3 minutes depending on your circumstances.
One tip is to look for a reputable company with lots of good reviews and with lots of experience in monitoring these alarm systems. You need to find a reliable company that will provide you with service and support as required.
There are many quality-monitoring alarm system companies and the cost will vary greatly, but the one you choose will monitor your alarm system, contact your place of business or home to determine if it is a false alarm and then call the people you have nominated such as the police, neighbors or relatives. Some monitoring companies have mobile patrols and have access to keys for your premises so they can enter if they need to.
Another tip is to look carefully into the price of having a monitored system. Some companies will offer you long-term discounts for signing up for several years of monitoring at one time. So if you intend to stay in one place for years this is certainly a tip worth remembering. Not all companies will immediately offer you a long-term discount. A self-monitoring system is cheaper to install as you are not paying monthly fees to a base company.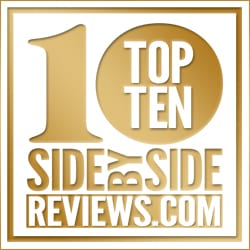 Is Your Business in our Top 10? Brag about it and post your Top 10 Badge on your website.
Find and compare the top ten Monitored Alarm Systems or Home Alarm Systems and read customer reviews from these and other real people. Help us rank the best Wireless Security Systems and write your own review. Simply share your experiences at the bottom of this page.
Request Side-by-Side Monitored Alarm System Quotes to Compare and SAVE BIG.
Which company, product or service do you think is BEST? WORST? Write your review here.