Orchard Systems Review | Pros, Cons, & Options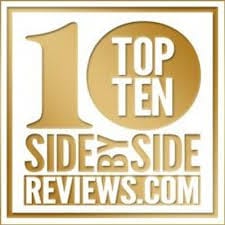 Orchard Systems
5322 Highgate Dr, STE 242-B
Durham, North Carolina 27713, US
www.orchardsystems.com
(919) 491-9559
Overall Review: Top Rated POS Solution
What We Know About Orchard Systems
Some unique, differentiating features of Orchard software are:
– It runs on any hardware (including existing legacy systems).
– Setting up a new Orchard device takes seconds with our 'pairing' process.
– Software versions are automatically standardized in all stores.
– All Orchard devices receive automatic remote software updates (to operating system for security, POS application for new features, etc.).
– All system data is queryable in real-time via Orchard's open API.
– All data syncs in real-time (price & menu changes, labor, etc.).
– Capable of supporting any custom integration.
– All system reporting data is exportable instantly & on-demand.
– All Orchard devices are remotely (& securely) accessible (making remote support easy).
– Designed to scale from 10 to 10,000+ stores.
– Orchard manages EMV PCI compliance & security for you.Estimated Annual Sales: $1.5 Million
Employee Size: 20+
Year Business Started: 2015
Principal: Ian Bateman, Founder
When asked to describe one or more scenarios of specific problems their customers often face and explain how their solution can help them deal with these problems. Point to specific features of your product used in these scenarios. Their Reply:
Problem: 'Ripping-and-replacing' existing hardware can be very expensive when a brand is switching to a new point-of-sale system. 
Solution: Orchard can run on any hardware – from tablet, to kiosk, to off-the-shelf touchscreen computers, to existing installed legacy systems. This is enabled by Orchard's purpose-built custom computer operating system, Orchard OS.
Problem: Updating menus, employee information, pricing, labor, taxes, etc. can be a painful and time consuming process with most point-of-sale systems. Changes don't sync immediately, and any mistakes can be expensive to correct, both in terms of cost and time.
Solution: All data in Orchard's system syncs in real-time. This means edits to menus, pricing, etc. are reflected in every store instantly as soon as the change is saved. All data is also queryable in real-time via our entirely open API (api.orchardsystems.com) and visible immediately in reporting for any custom workflows you might want.
Problem: Setting up a new store or switching an existing store to new software can be a painful and time consuming process, causing store downtime and lost revenue.
Solution: Orchard devices can be set up in seconds via a 'pairing' process (you just type the device's code into our website). New devices can be instantly paired to Orchard's web-based store management software, and all store information – including menus, employee info, prices, etc. will sync immediately. Converting an existing piece of hardware takes just minutes – you simply plug in a USB to the device and after pressing just a few buttons, Orchard OS will install itself and the device will be ready to run Orchard POS software.

Back To Top 10 POS System Review