Yamaha Concierge 4

Seat Golf Carts Review | Pros, Cons, & Options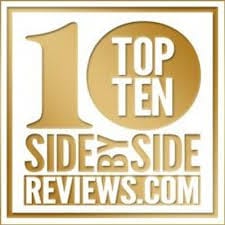 Yamaha Golf Carts
1270 Chastain Road
Kennesaw, Georgia 30144
www.yamahagolfcar.com
(866) 747-4027
Overall Review: Golf Cars, Commercial Use, Person Use
Yamaha Concierge 4 

Golf Car Review – What We Know
The Yamaha Concierge 4 Golf car is one of the most favored among golfers and professionals. It deliver a very nice comfortable ride and is rated in our top 10 best golf cars. Whether picking up your important clients at a private airport, or taking valuable guests on a factory tour, the Yamaha Concierge 4 Glf Cars will impress even the most discerning passengers. With a highly smooth, quiet ride, and the widest, most comfortable seats in the industry, these golf cars provide a truly first-class experience.
Standard 2-year limited vehicle warranty on the Yamaha Concierfe 4 Golf Cart.
Available Colors For The Yamaha Concierge 4:

The Yamaha Concierge 4 Golf Cart Review
MOTOR:48-volt AC Motor

MAXIMUM FORWARD SPEED 19 MPH (31 km/h)

HILL CLIMBING CAPACITY 20°

BATTERIES:Standard: Six 8-volt Trojan T-875 Batteries with HydroLink Watering System Optional: Eight 6-volt Trojan T-105 Batteries

OVERALL LENGTH: 3250 mm (128 in)

Seats 4 People
FRAME: HybriCore™ Chassis features a robotically welded automotive ladder-style frame mated to a polypropylene structural floor. Frame components are protected with a multi-step phosphate treatment, electro-deposition epoxy-based coating, and an electro statically applied polyester/urethane powder topcoat.
Automatic, continuously variable transmission (CVT)
Dual rear wheel mechanical self-adjusting drum brakes. Single point park brake release with self-compensating system
4 Cycle 24.5 cu in (401 cc). Low Emission
Length – 135.0 in (343 cm)
Estimated Annual Sales: $5.0 Million+
Employee Size: 200+
Credit Score: A+

Demo Day – May The Best Car Win (Video)
When the you simple need a better golf cart with more power, this big brother of the Hauler is exactly what you need. It's outfitted with an impressive payload capacity, beefed-up comfort, and a reputation for being able to take on pretty much anything. 
Yamaha Concierge 4 Review