Best
Addressing Equipment

| Side by Side Reviews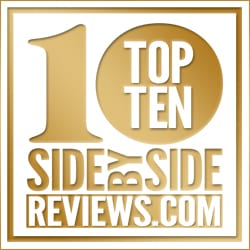 When it comes to finding Addressing Equipment, comparing quotes is the key to getting a top product for the lowest price.
Below you will find information and reviews of the best addressing equipment including, user reviews, buying tips, and an easy-to-use system for getting the best price from companies in your area.
Feel free to take a few minutes to read the details below to help you determine which addressing equipment is best for your needs. User comments and experiences (Good and Bad) help provide real reviews from their personal and business use. If you are in the market for addressing equipment, consider taking advantage of our free service and get multiple quotes from suppliers that will fight to win your business.
Addressing Equipment Buying Guide & Reviews
The novelty of handwriting a mailing address is a luxury that business owners no longer have time for. There are more pressing issues that require the attention of businesses and organizations, most of which are already budgeting their time to maximize productivity. In the interest of productivity, businesses are relying on addressing equipment and software to continue to automate smaller tasks.
When selecting addressing equipment and software, consider the following key questions:
Do you know the type of address and label needs your business has?
Do you prefer to use addressing equipment or would you rather opt for software?
Are there any other tangible mailing needs that might affect which system you use?
Addressing Equipment
When it comes to addressing equipment, there are many different varieties of machines. The variety of options allows companies to customize how they send out mail.
Laser Addressing Equipment
Laser addressing equipment is unparalleled in the quality of graphics it can produce. Laser address systems are also user-friendly and quick and easy to setup. However, these systems might not be the best option for companies with high volume needs, as they're slow to print, have low feed capacity, and are also limited in their ability to adjust to a range of envelope sizes.
Table Top Addressing Equipment
There are two varieties of tabletop addressing systems: those with a feeder and those without. Having the attached feeder means that users have limited height space in which to use the tabletop feeder; mail pieces cannot go higher than the built-in feeder. Users must also use the built-in feeder, whereas table top feeders without a fixed head mean that users can attach customized feeders. Deciding which option to go with will depend on the frequency at which a company needs to scale up or down on the size of their mailing pieces.
Addressing Software
For tech-savvy businesses that have more demanding needs to produce bulk-mailing pieces, there is the option of using a professional addressing software. The computer software can handle large volumes of mail that usually rely on a database to source contact information. It is a more intuitive approach to delivering print communications, which also helps a company ensure postal codes are validated so there is a lower rate of returned mail. Addressing software also hosts pre-set formatting guides, which makes it possible to easily work with different envelope sizes.
When considering addressing software, it is also recommended for businesses to adopt addressing management software such as Experian or Satori Software. Both choices feature contact management that enables the integrated capture of contact information.
A final factor to consider for your addressing needs is the ability to verify your address. Pitney Bowes, the leader in small business and enterprise mailing solutions, hosts a Spectrum Universal Addressing Module that enables businesses to verify addresses through reliable and efficient address verification software. Users can verify postal addresses in the U.S., Canada, and in over 220 other countries worldwide. The software is particularly useful for larger businesses and call centers.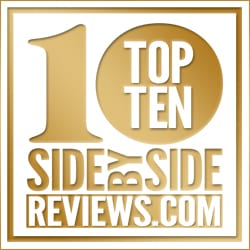 Addressing Equipment Review