Best
All-Terrain Vehicles

| Side by Side Reviews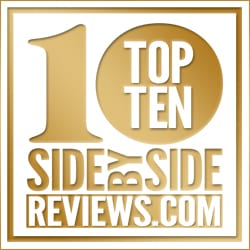 If you're in the market for an All-Terrain Vehicle, you're not alone. ATVs have increased in popularity because consumers love them for their fun and functionality. When it comes to finding an all-terrain vehicle (ATV), comparing quotes is crucial to getting a top-quality product for the lowest price.
We have researched and gathered details and information on the top 10 ATVs including user reviews and buying tips and made it easy to find the best price from dealers in your area.
All-Terrain Vehicle Buying Guide
Making an investment in an ATV is a big decision and should not be taken lightly. Since there are many models of ATV's to choose from, it is important to take the time to find the right ATV for you. In order to help you with your decision, we've compiled a list of factors to consider when making an ATV purchase.
Before you buy an ATV, make sure you evaluate the decision on the following:
Intended Use – When considering a range of ATVs it is critically important to choose a vehicle based on your intended use. Not every ATV is created equal, each is built with different designs and features and they are created for specific purposes. For example, some ATVs are created for racing, these vehicles are designed for speed and not utility. Other ATV's are designed for utility and uses such as farming, snow plowing, and pulling trailers. Whether you plan on using your new ATV to get work done, or escape from work with a day on the trails, make sure that you are shopping in the category that is right for your intended use.
Size – The size of an ATV is closely related to the intended use. ATV sizes, like motorcycles, are measured in cubic centimeters or "CC's", which refer to the size of the engine. Larger engines are faster and more powerful; whereas smaller engines provide ease of handling and a lighter machine. ATV's that have a bigger engine displacement (550cc or greater) are used to pull trailers and plow snow because they offer more engine power to accomplish these tasks.
Features – In addition to size, there are many other variables that separate one ATV from another. ATV's have many optional features that provide comfort and convenience for owners. A few features that you may want to consider are automatic transmission, power steering, fuel injection, and 4-wheel drive. These features are not necessities but they can greatly enhance the riding experience. Depending on your intended use, some of these features may be worth the extra expense. Talk to your ATV dealers and fully test new features to determine if they are right for you.
Price – Intended use, size, and additional features are all factors that affect the price of an ATV. Once you nail down the first three factors, then you can look at what budget will fit into your category parameters. Modern ATVs for the most part is well made and will last several years; therefore it is important to think about your future needs as well as your immediate needs. If you are likely to upgrade to a larger machine in the next year or so, it is probably a better decision to make a bigger purchase now and use it for years to come, rather than lose money from the depreciation of selling your smaller used ATV.
As you prepare for the purchase of your new All-Terrain Vehicle, factors such as intended use, size, features, and price will help in choosing a great ATV for your needs and budget!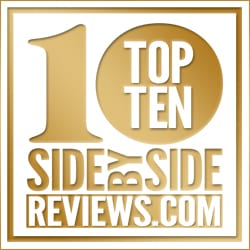 Is Your Business in our Top 10? Brag about it and post your Top 10 Badge on your website.
Find and compare the top ten ATVs and read customer reviews from these and other real people. Help us rank the best all-terrain vehicles and write your own review. Simply share your experiences at the bottom of this page.
Request Side-by-Side All-Terrain Vehicle Quotes to Compare and SAVE BIG
Which company, product or service do you think is BEST? WORST? Write your review here.
All-Terrain Vehicle Review