Best
Bulk CD Duplication

| Side b Side Reviews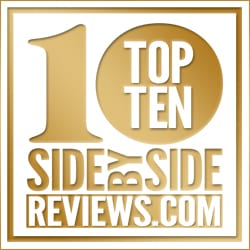 When it comes to finding a Bulk CD Replication Service or DVD Duplication Company comparing quotes is the key to getting a top product for the lowest price.
We've gathered information on the top Bulk CD Coping Services, user reviews, and buying tips, and made it easy to get the best price from companies in your area.
CD Duplication vs CD Replication
CD REPLICATION is the technique that is commonly used for high volumes of 500 – 10,000 discs or more. The CD replication company does this by creating a glass master. Afterward, that master will then be used to press CDs and/or DVDs. These discs are generally molded from scratch and created with all of the information already on the CD or DVD.
CD DUPLICATION is the most common process. CD or DVD duplication requires taking a blank, recordable disc (CDR or DVDR) and then using a machine to burn the data onto it with a laser. A few years back, we commonly did this from our home PC, however, bulk CD duplication requires to use of more advanced machines. This process is typically associated with runs of 100 to 500 units.
How Much Does CD Duplication Cost?
$450 to $600 – 1,000 Blank CD's With Custom Printing
$100 to $625 –  Bulk DVD's 50 – 1000 copies.
$2,200 to $2,700 – 1,000 Blu-Ray DVDs
$2.75 each – 25+ CD Order
$0.45 each – 100+ CD Order
$0.32 each – 1,000+ CD Order
$0.30 each – 5,000+ CD Order
List of Top Compact Disc Duplication Companies
| | Company | Rating | Speed | Support | |
| --- | --- | --- | --- | --- | --- |
| | CDBaby | | | | |
| | Disc Makers | | | | |
| | Oasis Dics | | | | |
| | Copycats Media | | | | |
| | Disc2Day | | | | |
| | EasyDisc | | | | |
| | Business Replication | | | | |
| | NCI Media | | | | |
| | Disc Masters | | | | |
| | Beyond Concepts | | | | |
| | Nationwide Disc | | | | |
| | iDEA Media | | | | |
| | S & J CD Duplication | | | | |
DVD Copy & Bulk CD Replication Services
Replication is different from duplication of CDs and DVDs. In duplication, you copy what is on the CD or DVD onto another one. In replication, you make a new copy by pressing a new DVD or CD from an original. Replication uses an original copy to make all replicas where any of a duplicated DVD or CD can be used to make more copies.
MASTER DISK EXAMINATION
In DVD Replication, the master disc is checked carefully for any errors, imperfections, and scratches, and then a stamper is made from the master copy and then this stamper is placed in a molding machine and the master information is then embedded physically into all replicated discs. The created discs are made by injection molding the polycarbonate product over the stamper to form the replicated disc.
The discs are metalized and then coated to protect the information. The information is printed onto the face using either a silk screen printer or an offset printer. The finished discs are then packaged and ready for sale.
DIY BULK DISK COPYING
If you are considering buying a CD and DVD replicator over a duplicator you need to consider the number of copies of discs you are making. A duplicator is good for making a small number of discs but if you want to make thousands of copies then a DVD replicator is the way to go. If your business is going to be making CDs and DVDs then purchasing a CD replication machine will be much more cost-effective than sending work out to be done. You can be sure of the quality of the replicated discs.
The CD replication machines include a silk screen printer and an offset printer to print the face of the discs. You choose which one will give you the best quality images. You can also purchase packaging equipment to create a complete package.
FINDING THE BEST CD COPY SERVICE
When choosing a company to do your Bulk CD and DVD replication you need to look for an experienced manufacturer who has done many jobs and the final products are reliable and will not affect your reputation. There is usually no limit on the maximum number of copies but the minimum quantity is often one thousand copies. The turnaround for DVD and bulk CD Replication Services is usually about two weeks and you can choose the final packaging from a paper sleeve, jewel cases, and mailers.
You also need to look at the final cost of each CD and DVD that will be made. When you are ordering thousands of copies you want to know that you are getting good value for money.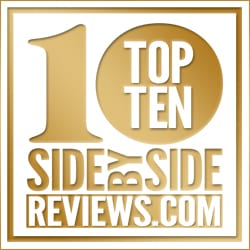 Is Your Business in our Top 10? Brag about it and post your Top 10 Badge on your website.
Find and compare the top ten CD Replication Services and read customer reviews from these and other real people. Help us rank the best CD Replicators and write your own review. Simply share your experiences at the bottom of this page.
Request Side-by-Side CD Replication Quotes to Compare and SAVE BIG.
Which company, product or service do you think is BEST? WORST? Write your review here.