Best
Call Center Services

| Side by Side Reviews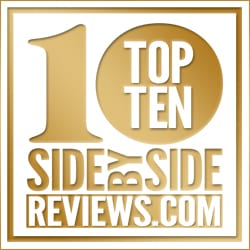 When you want your business to stand out, you're looking for the best call center. According to a recent study, 44% of people surveyed in the U.S. still choose phone or voice as their preferred method to get customer service. That's 21% higher than any other way with live chat coming in second at 23%.
Most people agree that the most infuriating part of the customer service experience is automated telephone systems and being unable to reach a live person. Fortunately, there are excellent call center services that offer live person receptionists as an option. Here's our review of the 10 best call centers.
Top 10 Call Center Companies
AmeriCall
AmericCall has been a trusted choice for 75 years. It offers both outbound and inbound services. It's a great choice for various specific industries.
AmeriCall offers inbound call center options for its customers. Not only providing extensive personalized services, like remote receptionists for e-commerce, online, and catalog businesses. They also provide medical answering services for all kinds of healthcare professionals during regular business hours and after-hours as well.
When you're looking for a call center, AmeriCall is top-notch. AmeriCall also offers emergency messaging and dispatch services for medical, legal, and repair-related industries so that your customers can be confident that you're just one phone call away.
About AmeriCall
Being established in 1938, AmeriCall has more than 80 years of experience working with many customers. They offer many types of packages, including both standard and fully customized answering and call center solutions broadly across all industry sectors. Presently their headquarters is in Tacoma, Washington.
Pricing & Details
AmeriCall only accepts projects valued at over $1000. Their average package price is under $25 per hour. As per employees, they have under 10,000, but over 1,000.
Abby Connect
Abby Connect is also an inbound/outbound service provider. They provide dedicated agents for your business that provide support 24/7/365. For those who want a call center that is always open, Abby Connect is a good option.
Abby Connect is a virtual receptionist firm in Las Vegas. Established in 2005, the team now has 40+ employees. They provide virtual receptionist and answering services for small businesses and mid-market companies in the financial, legal, and business services industries.
About Abby Connect
Abby Connect is a family-owned business located in Las Vegas, Nevada. They work tirelessly to connect real calls in real-time, as well as developing productive and rewarding relationships for everyone. They have been offering their answering services to businesses and professionals for over 14 years.
Culture and employee satisfaction are the basis of the work culture at Abby Connect. The resources they have are used to keep their employed receptionists happy. In this way, their receptionists consistently deliver a pleasant and sincere experience to your clients, too.
Pricing & Details
Project Size (Min): Undisclosed
Average Pricing: >$25/Hour
Employees: 10-49
1-888-GO-ANSWER
For companies looking for a plan that will work best for them, 1-888-GO-ANSWER provides multiple plans to suit your needs including answering services. We love that they post their pricing online so you can see exactly what they offer.
Best of all, there's no long-term contract to sign.
Go Answer seeks to bring back the time when a live person received each call or message. They offer personalized, inbound support services for thousands of companies and professionals everywhere in North America.
1-888-GoAnswer is a 24/7 outsourced call center solution for companies of all shapes and sizes, and they're bilingual! Wait, there's more, they were dubbed by Crain's as "The Coolest Thing to Ever Happen to Call Centers"!
About 1-888-GO-ANSWER
Go Answer was founded by a family of entrepreneurs and gained international recognition by focusing on exceptional customer service. This family-run company has several experienced telecommunication associates overseeing day-to-day operations. Go Answer presently has three locations; Garden City, New York, Boca Raton, Florida, and St. Lucia.
In 2017 it was awarded 'Excellent Call Center' by Top Ten Reviews. It offers companies order entry, customer support, appointment setting, and message taking services. Its mantra, "never miss an opportunity," 1-888-GO-ANSWER! has led it to become the contact center of choice for many businesses.
Pricing & Details
Project Size (Min): Undisclosed
Pricing packages ranging from:
Regular Answering Service/Virtual Receptionist: $1.00/minute – $1.15/minute
Contact Center Solutions: Begins at $14.50/Hour
Legal Intake Solutions: Begins at $1.50/minute – $2.20/minute
Employees: 10-49
Call Center Sales Pro
This call center provider offers a wide range of services including both inbound and outbound. If you are also looking for IT support and vendor management, check out Call Center Sales Pro.
Call Center Sales Pro was formed by Janet Livingston to help outsource call centers and telephone answering services to take the pain out of growing their business. Through call center consulting and support services for sales and marketing
About Call Center Sales Pro
Call Center Sales Pro was formed by Janet Livingston to help outsource call centers and telephone answering services to take the pain out of growing their business. They do this by providing sales and marketing services, as well as helping clients maximize the value of their existing customer base.
Call Center Sales Pro helps its clients find lost revenue. They analyze billing rates, individual customer profitability, and the amount of work required to service each account. Armed with this information, they implement a new rate structure for a specific customer, and that makes each customer profitable.
They also look to sell them additional services that will benefit the customer. Sometimes they do both. The result is increased revenue for their clients.
Pricing & Details
Call Center Sales Pro offers the following customized packages to its clients:
Dedicated agents:  $28 – $36/Hour
Shared agents: $.80/Minute – $1.20/Minute
Employees: 10-49
Call Experts
Looking for a scalable solution? Call Experts will scale with your organization. You'll get 24/7/365 service and a customizable plan.
Call Experts is a family-owned business that began in 1982 in Charleston, SC. It offers a diverse platter of features that are offered to all clients, no matter to which plans they are subscribed to. Each feature uses the minutes purchased by the customer in their subscription package, and the more features a business needs, the more minutes will use.
Call Experts has received many awards for the best place to work and the fastest-growing business. It is featured on the Inc 500 list published every year. Here's more about Call Experts' key features and services:
Live answering services
Message taking
Customer service
Help desk
Order processing
Paging and dispatch
Hotlines
Call forwarding
Pricing & Details
Call Experts claims a dozen preset monthly subscription plans, and it's TRUE. They also create custom plans upon request for companies that need added minutes or that desire to combine specialized services.
Plans start at $49 per month with 50 minutes and 90 cents per extra minute, going up to $3,950 per month for 5,000 minutes, plus 81 cents per extra minute with many other options in between.
Continental Message Solution
Continental Message Solution only offers inbound call management. Yet, with over 200 languages, you will be able to support your global customers no matter what.
Continental Message Solution (CMS) is a call center and live answering service based in Columbus, Ohio, that serves customers across the world.
It was established in 1967 in Columbus, OH, CMS initially to provide answering and secretarial services to the companies in Central Ohio. Since then, CMS has created entirely customizable products and supports various industries everywhere.
Call Center & Answering Service Options:
Customer Service
Order Support
Appt Reminders
Virtual Receptionist
Voicemail
Emergency Service
Call-Off Lines
Wake-Up Calls
Appt Scheduling
B2b Telemarketing
Pricing & Details
Hourly Rate: $50 – $99
Employees: 50 – 249
Five Star Call Centers 
Five Star Call Centers is well-known for excellent customer service. And it has a large list of outbound services. You can choose between shared or dedicated agents.
Five Star Call Centers is a multi-site, level 1 PCI certified call center solutions provider established in 1986 and designed to build customer loyalty. They are headquartered in Sioux Falls, South Dakota. Five Star Call Centers promises to deliver smart, efficient customer care strategies with cost savings in mind
The Five Star Call Center team's experience and expertise are styled to increase client commitment, improve our partners' income for the betterment of the lives of people. They have received numerous awards in recognition of their company as a leader in the customer service industry.
Pricing & Details
Hourly Rate: $25 – $49
Employees: 250 – 999
Solid Cactus
The great thing about Solid Cactus is that you can design a plan for your needs that fits your budget. There's a long list of available services.
In 2001 Scott Sanfilippo and Joe Palko established the Solid Cactus Brand after finding success in eCommerce. In 2006 Solid Cactus was named one of the "Best Places to Work in PA" in 2006, 2007, and 2008. In 2006 they added Internet Marketing to their growing array of services. Also, in 2006, and due to their extensive growth in eCommerce, they launched Solid Cactus Call Center services.
Solid Cactus call center helps its clients grow their businesses with a full spectrum of programs. From scheduling appointments to virtual assistant services, and unlike other call centers, Solid Cactus has customizable digital marketing solutions that fit any business.
They sell your products, upsize orders, handle returns, answer questions, correct AVS issues, and that's not all. If you are a small or large company and require after-hours or overflow client service support, our resolutions can be fully customized to meet your needs. Our service solutions include:
Answering calls and taking messages
Getting messages to you, in the format you desire
Setting appointments
Providing answers to customer queries
Offering price quotes
Pricing & Details
Pricing: Undisclosed: Offers customizable call center services that enable its clients to build a plan based on their requirements and budget.
Employees: 51-200
PT Infomedia Nusantara
If you're looking for an affordable offshore option, PT Infomedia Nusantara is based in Indonesia. This call center offers data entry, inbound calls and telemarketing.
PT. Infomedia Nusantara (Infomedia) is a subsidiary of PT. Telekomunikasi Indonesia Tbk. the largest telecommunication provider in Indonesia. They were founded in 1984 and have been the recipient of many prestigious awards, including the Frost & Sullivan Best Practices Award in 2017.
PT Infomedia Nusantara is a global call center provider, in Jakarta, Indonesia. Its agents speak many languages that making their services attractive to businesses with clients around the world. Some of their call center services include:
Inbound Call: Customer Service, Helpdesk, Setting Appointment
Outbound Call: Telemarketing (English, Arabic, Malay, Mandarin, Korean)
Data Entry
TeleDirect
TeleDirect is a superb choice for small businesses. You can choose both inbound or outbound options. The dedicated agents provide proven excellent customer service in various languages.
TDX went into business in 1961, but in 1988 it began as an eight-seat answering service in Sacramento, CA. They've been in business for over twenty-five years. According to their website, their commitment to their clients is evident in everything they do.
Inc Magazine awarded TeleDirect as a "Fastest Growing Company" for 2014, 2015, and 2016.
Pricing & Details
TeleDirect provides an alternative pricing plan to the usual "per minute, per month" types. TeleDirect markets prepaid packages of minutes that can be purchased as required. The minutes never expire; instead, they roll over each month.
Plan A: 1,000 minutes for $1,100 ($1.10 per minute)
Plan B: 3,000 minutes for $2,970 (99 cents per minute)
Plan C: 6,000 minutes for $5,580 (93 cents per minute)
Plan D: 10,000 minutes for $8,800 (88 cents per minute)
Plan E: 20,000 minutes for $15,000 (75 cents per minute)
Employees: 250-999
TeleDirect offers optional add-on services for 10% of your per-minute usage rate. These include:
Call recordings
Text notification
Patch time
Interactive voice response (per call)
What is a Call Center?
Phone calls from current and potential customers are often directed to a call center. A call center is a centralized department set up for handling calls. They handle inbound and outbound calls and can be located either within a company or outsourced to an agency that specializes in handling calls.
Online merchants use call centers, as do telemarketing companies, computer product help desks, mail-order organizations, polling services, charities, and any large organization. Call centers help businesses and professionals that use telephone communications to the market and provide products or services and enhance client experiences.
These days, call centers provide live receptionist services. Not all businesses – especially those operating on a lean budget – can afford dedicated staff to handle customer calls. They turn to call centers, including those we're reviewing here, that offer these services.
Here are a few of the critical benefits of answering services or call center receptionist services:
Immediate Brand Credibility and Trustworthiness
Institutes a Professional Business Presence
Dedicated Calendar Management and Appointment Scheduling
Increases Lead Capturing and Qualification
Provides Time-Saving Advantages
Where to Find the Best Call Centers?
With more businesses turning to call centers for their customer service needs, it is useful to know how to choose one. You should begin with a review of these suggestions:
Have a good sense of

 

what you need, or want
Get recommendations and talk to other customers
Check that they have the right staff and resources to manage your needs
Make sure that their data will integrate with your CRM solution
Don't ignore social media integration
Be strategic about location
Be sure to review their policies and procedures in addition to security and privacy measures
Review what and how you will be charged in detail
Inbound vs Outbound Call Centers – What The Difference?

Inbound call centers are ones that mainly receive incoming calls. They take calls on behalf of the company that hired them. The focus of inbound call centers is customer service.
Customers and prospective customers call in when they need help with a product or service. The goal of the inbound call center is customer satisfaction.
Inbound call center agents often answer questions, offer technical support, help with scheduling, and respond to complaints.
Outbound call centers are completely different. They rarely take incoming calls. Instead, these agents focus on making outgoing calls.
Agents at outbound call centers call customers and prospective customers on behalf of the company they work for. Usually, that means these agents specialize in sales.
Outbound agents call customers to offer them an upgrade or a new product or service.  Outbound call centers help companies with lead generation, fundraising, telemarketing, surveying and more. They may also make calls in an effort to retain customers and collect owing payments.
Call centers that make outbound calls are bound to comply with the National Do Not Call Registry. Citizens can add their phone numbers to this list if they don't want to get solicitation calls.
Companies choose inbound or outbound call center companies depending on their needs. You also can choose to contract a call center that is based in North America or choose one that is offshore.
US Based Call Center VS Offshore – Which is Best?
There are call center companies all over the world. If you are looking for an English-language call center, you won't have any trouble finding one offshore to save you money. (More on prices later).
There are pros and cons to using an offshore call center.
Offshore Pros
One of the best benefits of choosing an offshore call center is that the cost will be much lower. Sometimes even half of what you'd pay a US-based call center.
Also, you may be able to provide 24-hour customer support when you choose a call center that is based in another time zone.
Offshore Cons 
One of the cons of offshore call centers is that there may be linguistic or cultural barriers.
The agents overseas may not be familiar with US lingo and may not be as fluent in communicating with customers. Also, as the agents are so remote, you really can't monitor what's happening.
Another downside is that sometimes, using an offshore call center can decrease customer satisfaction. Researchers from MIT Sloan School of Management did a study on offshore outsourcing companies.
They found that offshore providers provide a lower quality of service. As a result, customer satisfaction dropped significantly. this is likely due to the factors we've already mentioned.
Another con is that offshore agents will not go through the same stringent background checks as US agents. That means that your sensitive information may not be as safe.
Most Important Considerations When Choosing a Call Center Service
Before you hire a particular call center company, there are a few things you need to take into account.
Experience 
First, consider the experience a call center service has. Not just in terms of years in business but also in the industry you work in.
For example, if your company is an aerospace parts manufacturer, you want to ensure that the call center has experience working with technical specs and parts.
If a call service doesn't have experience in your industry, you would need to provide extensive training.  You may or may not want to go down that route.
Performance 
You also want to look at a call center company's track record.
Do they demonstrate consistent customer satisfaction and retention? Can they handle stressful situations without breaking a sweat?
For inbound centers especially, you want a company that has proven performance in delivering an excellent customer service experience for callers.
Size of Your Business
Before signing a contract with a particular vendor, think about the size of your company. If you choose a small call center, they may not be able to keep up with the pace of your customers.
On the other hand, if you choose a call center that is larger than you need, you will end up with a lot of extra costs.
the call center you choose needs to fit the size of your business. Also, consider if your business will grow in the next several years. Will your call center provider be able to keep up with your growth?
These are all important considerations to think about before you choose a call center provider for your business. Next, let's talk about the costs for these services.
How Much Does a Good Call Center Solution Cost?
Cost is an important factor when choosing between outsourcing companies. By now, hopefully, you see that it is not the only consideration.
Call centers often price their services differently for inbound and outbound services. Here is what you can expect to pay for each.
Cost of Inbound Call Centers 
Inbound call centers typically follow one of three price models.
Shared
The first is what's called a shared inbound service. This means that the call center company has up to 30 different clients that they answer calls for.
The great thing about this payment setup is that you just pay for the minutes that agents spend talking to your customers. This is a good option for companies that have both peak and low-volume seasons.
The downside to this payment model is that the monthly bill can be unpredictable. It is not a set cost that you can budget for.
Shared inbound services usually cost around $.75-$.90 per minute for US/Canada companies. International providers may cost half the price.
Dedicated
Dedicated call centers reserve a number of agents exclusively for one client. Though the call center may have multiple clients, each client gets a dedicated team of agents to take their calls. The number of agents you need depends on your call volume.
Most of the time dedicated services charge by the hour as the agents don't have other calls to take besides your own. Dedicated call center companies are a good fit for organizations that have steady phone volume.
You can expect to pay between $22-$28 per hour for domestic call centers. If you choose an international call center, you may pay between $8-$15 per hour.  This pricing may change depending on how many agents you need.
Monthly
A monthly call service company provides clients with a set of dedicated agents to take their calls. But instead of charging by the hour, they bill their clients a flat monthly rate.
This type of call center payment plan is more common in overseas call centers. It is rare to find this model locally.
Cost of Outbound Calls
Outbound call centers are priced differently than inbound call centers. They don't need dedicated agents as they are constantly contacting new people on your list. Here are the three pricing options available to you.
Hourly 
Most call centers charge clients on an hourly basis. The hourly rate will vary depending on the call center's location. Offshore companies will charge anywhere from $6-$14 an hour.
Call centers in Western areas of the world will probably charge between $20 and $30. However, if you need a high-level, specialized call center, you can expect to pay up to $50 per hour.
By Commission 
Some call centers strictly get paid by commission for outbound calls. The amount of commission will vary from one client to the other.
In some cases, a strict commission model works well for both the client and the call center.
Hourly Rate Plus Commission 
The third outbound call center pricing model is a combination of the previous two. Here, you pay an hourly rate plus commission. This is just like what you would pay a salesperson in your office.
Dangers of Outsourcing to Call Centers
Now that we've covered all the types of call centers, their costs, and what to look for in a provider, let's talk about potential dangers.
Using an outsourcing company does come with some inherent risks. Yet, more and more companies are doing it. Companies nowadays use payroll, answering services, and even HR outsourcing.
For one thing, you are putting an important business function in an agent's hand that is not your employee. That employee may not have the level of dedication and commitment that your own employees would have.
Also, you don't get to choose what agents take your customers' calls. Hiring and training is totally out of your hands. Plus, being one level removed from your inbound and outbound calls means that it is difficult to monitor calls for quality assurance.
These risks make it crucial that you carefully research any call centers you are considering choosing for your business. You should feel comfortable trusting them with your valuable customers.
Reviewing and Understanding What Call Centers Offer
One of the most fundamental misunderstandings when it comes to call centers involves the complete picture of what these companies offer their customers.
First of all, there are two primary categories of calls handled by call centers: inbound and outbound calls. Let's take a look at the types of services provided by inbound and outbound call centers. Other top call center companies include: LiveOps, AppleTree Answers, USA800, Solid Cactus, and Etch Global
Call Center Outsourcing Review
Inbound Call Center Service Review
Compare Inbound Call Center Services
Inbound calling refers to telephone calls that are coming into your company. Inbound call center services include but are not limited to:
Answering customer service inquiries
Taking and processing telephone orders
Providing technical support
Taking messages and transferring calls to the appropriate party
Receptionist services
Appointment booking
Outbound Call Center Services
Outbound calls are those placed by the staff instead of coming into your company. Typically speaking, outbound call center services fall into sales or sales related categories including:
Cold calling
Follow up sales calls
Lead qualification
Appointment setting
When is it Time to Outsource Calls?
This is a very common question in the industry, but there is no one easy answer. Instead, there are a variety of factors that you need to look for within your organization to know whether or not it might be time to hire a call center to manage part of your operations. Consider these factors when weighing the decision.
Hours of Operation: Trying to keep a business open 24/7 can prove extremely cost-prohibitive when you're maintaining all operations in-house. By utilizing a call center, you can suddenly shift to a model where being open 24/7 to provide uninterrupted customer support becomes feasible from a cost perspective.
Expansion of Call Center Operations: If your company is promoting new products, making special offers, or trying to grow into other areas of your industry, you may find that your internal capacity to handle calls is quickly outstripped. A call center may provide you with the ability to handle the higher volumes of calls that may come along with such growth.
Cost-Benefit Analysis: For many companies, this becomes the best reason to hire a call center. When calls that need to be made out of, or received into, a company hit a critical mass, the cost of subcontracting a call center becomes much less than adding the internal infrastructure needed to handle those high volumes. The cost of equipment, staff, support and space within your own organization typically far exceeds what you would pay to receive similar functionality from a third-party call center. The most important step in deciding whether or not a call center is right for your company starts with deciding how much it would cost you to internally handle the volume of calls that you foresee and comparing that to quotes from reputable call centers.
Evaluating Call Centers: Once you've decided that your company could benefit from a call center, you enter into the minefield of trying to decide which of the many companies you should offer your business to. None of these factors provide a hard and fast means for judging call centers, but should be used together to create a complete picture of how your options stack up against each other.
Call Volume Requirements: A call center may have a minimum threshold in terms of volume that you must meet in order to become a client. This is to ensure that the profit they're earning justifies the expenses from their end. Make sure that this is a reasonable threshold that you have no risk of falling below before you sign a contract. However, there are some companies that don't have minimums which allow the smaller business to gain the benefits available through contracting a call center.
Call Center Payment Plans: Different call centers organize their billing under different models. The key thing you want to look for is what happens if you use less time than your agreed upon purchase. Some will let you change plans quickly in order to adjust to something more suitable for your company, while some companies will even let you roll minutes ahead into a future month, saving you money over the long run. Make sure you understand how billing works and how that fits your needs before you sign a contract.
Length of time in Business: This shouldn't be the only factor in your decision, but it is worth looking at. Companies that have been around longer, have a quality client list, and who can provide references tend to be reliable, as it is tough to establish that kind of a track record if you're providing a substandard service.
On-Site Visit to Call Centers:  This might not be a possibility if you're looking at an offshore company, but if you're planning on working with a local call center, don't be afraid to request an in-person visit to see how they handle their operations. Also, if you're not able to visit in person, any high-quality call center should be willing to patch you in on a couple of calls so you can evaluate the quality of their agents and processes, and get a feel for how they might fit within your preferred way of doing business.
Contact Center Reporting: Finally, you may also want to look into the various reporting options offered by the company. Getting highly detailed reports is the best way to evaluate the performance of your call center on an ongoing basis, giving you the information that you need to have in order to increase, decrease or change your current call center strategy. Look for companies that provide reports on demand that include things like:
Duration until calls answered
Up-selling conversion rates
Inbound sales conversion rates
Time per call
Revenue generated per hour
Hold times
Revenue by the time of day
These just scratch the surface, but it should suffice to say that the more detailed and frequent reports you can get, the more power you will have to tinker with how the call center integrates with your own business.
Review and Compare Call Center Services Pricing
The price point of call centers can vary wildly depending on the technology in place at the company, special service offerings like bilingual agents, and of course whether the company is located domestically or abroad.
Shared Agents
Shared agents are offered when a given employee of the call center is trained to work for a variety of different clients. They take calls in the order they come in, and the time they spend for each client is tracked via an automated system. Typically, costs for shared agents come in between $.50 and $1.00 per minute that they work.
Dedicated Agents
These are more commonly found in the call center contracts of larger companies, which have a high enough volume of inbound or outbound calls to justify several full-time employees. The upside to this is that because of their dedication to one client, dedicated agents tend to be able to learn more and handle more complex tasks when representing your company. Costs for dedicated agents typically can start as low as $10 for each agent-hour worked, and can easily get to $25 and higher for the highest quality call centers that handle very complex roles in an organization.
Call Center Fees
Don't forget that there may be additional fees such as setup fees, commissions for sales agents, programming, and other add-ons that may be piled on top of initial pricing. Be sure to ask any prospective call center for full disclosure on all possible fees so you don't run into any surprises down the road.
Compare Call Center Companies
There's a lot to consider when you're just trying to simplify your business processes. Even if you wish to improve your professional presence with an answering service, the details are essential. Choosing the wrong call center may cause you to lose clients when you're trying to service them better.
Now that you've learned about the best call centers, we hope we've given you the details you need to select a provider for your business. Whether it's a bilingual provider, a simple answering service, or more, there's a provider on our list that will meet all your requirements.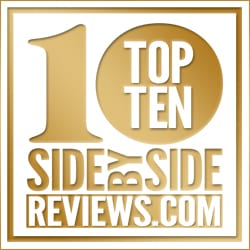 Is Your Business in our Top 10? Brag about it and post your Top 10 Badge on your website.
Find and compare the top ten call center services companies and read customer reviews from these and other real people. Help us rank the best inbound call center services and write your own review. Simply share your experiences at the bottom of this page.
Request Side-by-Side Call Center Services Quotes to Compare and SAVE BIG
Which call center service company do you think is BEST? WORST? Write your review here.