Best
Direct Mail Service

| Side by Side Reviews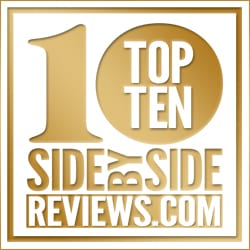 When it comes to finding Direct Mail Services comparing quotes is the key to getting a top product for the lowest price.
We've gathered information on the top direct mailing companies, user reviews, buying tips, and made it easy to get the best price from companies in your area.
Before you sign up with a direct mailing solution be sure to download a  free in-depth buyers guide and get a side-by-side comparison chart. Simply tell us what your needs are (less than 1 minute), then download your chart to review the pros and cons, options, and different types of campaigns, and then get matched with local suppliers who can offer you competitive price quotes in minutes. Get Your Buyers Guide and Compare Prices Now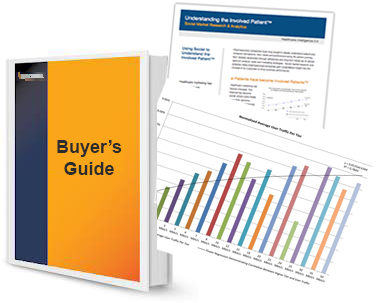 Compare Direct Mail Prices
Bulk Mailing Services
Direct Mail Postcards
Direct Mailing Printing and Mailing Services
Direct Mail Marketing Buying Guide & Reviews
Snail mail might seem like a total failure for many communication efforts in the modern era, but direct mail marketing is still a highly effective way to grow your brand. People enjoy having a physical postcard or piece of paper to hang onto in a world where everything else has gone digital and a mailed message can make more of an impression than one more piece of electronic media cluttering up an email inbox.
Unless you find the right direct mail marketing service provider, however, your direct mail marketing efforts could prove quite costly. Here are a few things you should consider when developing your direct mail marketing plan in finding the right service provider to partner with.
Select Your Direct Mail Marketing Service Early
It's important to have an idea of what you want your direct mail marketing campaign to look like before you begin, but if you already have all of the details fixed firmly in your mind you might find yourself running into trouble when it comes to securing an affordable mechanism for implementing your marketing plan. You'll have more luck if you start your search for a direct mail marketing service with a loose outline of what you want your campaign to look like; you can then develop your ideas more completely in tandem with the service plans and options you find.
Costs for direct mail marketing services vary not only based on the size and weight of the materials being mailed—which directly affects postage rates, often the biggest single cost of a direct mail marketing campaign—but also based on the size of your mailing list, paper type, and ink colors used, and the range of services offered. There are some direct mail marketing services that will do practically everything for you, and others who simply take your completed design to print and mail. Most service providers offer a range of direct mail marketing options, and developing your campaign with an awareness of the choices available will help you keep costs under control while getting the results you want.
Direct Mailing Service Types
Postcards are the cheapest and most common form of direct mail marketing. These can be great as reminders for repeat service industries like dentistry, automotive repair, house cleaning, etc, and can also be a great way to let customers know about a new business or service or to offer discounts and other special offers to bring new customers through the door. Fliers, brochures, newsletters, and coupon mailers are also direct mail marketing options that have proven effective when carried out correctly.
The right direct mail marketing service provider will be able to help you identify goals and craft a direct mail marketing campaign that will help you reach those goals without breaking the bank. Expect a basic service to cost at least twice the amount of the postage and materials alone, and you will likely pay more for full-service options. The return on your investment for a well-crafted and properly targeted direct mail marketing campaign definitely makes the expense worthwhile, though.
Final Suggestions For Review Process:
Professional Designing Services: Make sure you get design experts that can help you create a custom design for your mailers that produces results.
Mailing Lists: In most cases, you should be able to purchase or rent a high-quality list from the company. Many companies will also scrub the current mailing lists by merging duplicate addresses and removing bad ones.
Demographic Filter Options: Filter mailing lists are very important to your success. Be certain you can target specific demographics such as zip codes, age, income, gender, homeowners, and much more.

Top Direct Mail Marketing Services Review
InfoUSA
InfoUSALeads is the best place to go for all your direct mail needs. They offer a wide range of services, from data security and maintenance to website design; you'll find what works best with our diverse team who can power through any project in no time.
For a company that's been in business for over 15 years, InfoUSALeads has delivered niche market information to many different companies. They have helped those who are looking for high-performance database marketing solutions and strategies which will lead them towards success.
Modern Postcard Review
Modern Postcard has been in the business of helping businesses grow for 25 years. They are dedicated to providing high-quality printing and direct marketing solutions that will acquire new customers, with a team on-site at their 75000 square foot facility located outside Carlsbad California who ensures your campaign goes smoothly from start to finish.
Modern Mailing Services is ready to provide you with an unmatched customer experience. Whether it be entrepreneurs, photographers or businesses; we have helped many people grow their businesses by using our expert knowledge in the direct mail industry.
Since 1976 when one man started his business creating real estate photography and printing services for local Arizona homeowners who needed quick turnaround times on prints of homes they were selling – Modern has grown into what some would say are leaders within this field here today–helping 250K+ clients realize success through helping them overcome challenges faced while also delivering top-notch service which sets us apart from others out there looking just like
PostcardBuilder/Smartpress
Before Smartpress, their parent company The Bernard Group had an impressive reputation in print services providing world-class brands. They were held to high standards and executed efficiently with flawless results for customers who demand nothing but excellence from them – all because of how much effort goes into each project! These principles became ingrained traits within this workforce which defines what it means "to work" at Smartpress: doing anything necessary including holding yourself above reproach so that integrity will always shine through no matter if its day time or night time.
They had grown and prospered for many years. There was still a little voice in the back of their minds, whispering that there are so many people who deserve a better print-buying experience than what they were offering them at such an affordable price. They listened to this nagging feeling as it grew louder with each passing day until finally one morning everything clicked: Their business could provide these folks exactly what they wanted–state-of all art online printing facilities which would also let marketing departments or small businesses have access across state lines! It turned out their founder knew something many didn't…we decided then & there not only should this company grow but expand its capabilities even further.