Fattmerchant Review | Pros, Cons, & Options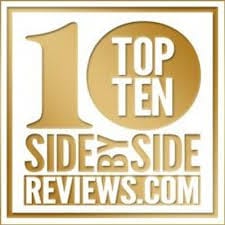 Fattmerchant
25 Wall St #1
Orlando, FL 32801
www.fattmerchant.com
(407) 982-1782
Overall Review: Top 10 Credit Card Processor

What We Know About Fattmerchant
Credit Card Processing, Virtual Terminals, POS Retail Solutions, Ecommerce, Mobile Payments
Fattmerchant cuts out all the markups and questionable fees, leaving you with the true cost of payment processing. Better technology, transparent pricing, and real human support means you'll keep more of your hard earned profits. Compare merchant services and see how they stack up.
After years of working in the merchant services industry, Fattermerchant realized something was seriously wrong. Merchant service providers were cheating business owners out of their hard-earned profits by tacking on huge markups and hidden fees.
Their goal at Fattmerchant is to save businesses from greedy payment processors by eliminating these costly markups and hidden fees. They give businesses access to the true, direct cost of payment processing. Their flat monthly membership, no strings attached, completely transparent system is just the change this industry needed.
Estimated Annual Sales: $3 Million
Employee Size: 50+
Year Business Started: 2012
Credit Score: A
Principal: Suneera Madhani, President

In 2019, there were over 374 million open credit card accounts in the US. You can assume that this number is much higher when extended to the rest of the world.
For this reason, if you run a business, you need to have reliable payment processing services. Otherwise, you risk losing out on valuable customers.
In this article, we'll give you a thorough review of Fattmerchant so you can determine whether or not it's the right payment processing company for your business.
Fattmerchant Location
Fattmerchant is headquartered in Orlando, Florida. They are a cloud-based solution, which means they utilize the latest technology to bring you quick and easy payment process services.
With their solution, not only can you create invoices, but you can also create invoice schedules and store important information, such as banking info and/or payment methods.
History of Fattmerchant
The company was first established in 2013 by founder and CEO Suneera Madhani, but didn't start up its services until a year later. Suneera saw the need for better merchant payment experiences and stepped up to the plate to provide exactly that.
Fattmerchant was first known as "Sunshine Payment Services" but today, the company has a much more succinct and memorable name.
They were a reseller of Worldpay, which is now known as NPC/Vantiv. Today, their services are used by all types of small businesses. In addition to serving the e-commerce space, Fattmerchant also has healthcare, legal, and foodservice clients.
Fattmerchant's payment processing services can be used both online and offline in brick and mortar stores.
View Top 10
Pros of Fattmerchant
Now that you know a little bit about Fattmerchant's history, let's take a look at the pros of choosing this company for its payment processing services.
Transparent Pricing
With many businesses, they're not very transparent about their pricing. You'll go onto their website, search every page, and you won't get a clear idea of what they'll charge for their services. As a result, you'll need to get in touch with them to get a quote.
What's great is Fattmerchant is very upfront and transparent about their pricing. They have a specific page for their plans, which details what's included, the cost per transaction (for both swiped and keyed), as well as what you'll pay for a monthly subscription. Should you want a custom enterprise package, you can always contact them to get a more accurate quote.
For Fattmerchant fees, you'll never get any surprises. Everything will be laid out clearly for you from the start. You'll know exactly how much you need to pay every month.
QuickBooks Integration
Bookkeeping can be tough to do, especially if you do everything on your own. Thankfully, QuickBooks has integrations with over 650 business apps, and that includes Fattmerchant.
When you use this payment processing company, you'll streamline your business processes with this integration with Fattmerchant's Omni Payments Platform. This integration will automatically update payments, invoices, and even customers without you having to do anything manually. For example, manual reconciliation will be a thing of the past.
Create an Online Store Quickly
If you haven't set up your e-commerce business yet, or you want an online store in addition to your brick and mortar one, this can be done through Fattmerchant's Omni Payments Platform.
This software has an e-commerce platform that's fully integrated, which means you'll be able to create your online store in a flash. In addition, it'll sync any hardware you may need.
Invoice Customizations
Their services allow you to have invoice customizations, which can help with your company's branding. The paperwork you generate can be matched with your logo and company colors.
Great Customer Service
If a payment processing company is good at what it does, you'll hardly need to use customer service. However, those rare moments do still arise, and when they do, you want to make sure you're speaking to people who will take care of your problems promptly and effectively.
You'll be pleased to know that their customer service department is available 24 hours a day through the phone. You can also get in touch with them through email, live chat, or their website's form. Expect to get quick responses through any of these channels.
Not only does Fattmerchant already have great and responsive customer service, but they also have a dedicated in-house team for companies that process more than $500,000 a year. If you fit this category, then you'll have a dedicated account manager to speak with each time you need assistance.
View Top 10
Cons of Fattmerchant
While Fattmerchant has a myriad of pros, it doesn't come without its cons. Read more about them below.
It Can Be Expensive
Small businesses usually have very limited budgets to work with, and yours probably isn't an exception. If money is tight, you might find Fattmerchant's subscription fees to be quite expensive, especially when compared to other vendors.
However, it may be a worthwhile investment, as all their high-quality services are well worth the money spent. This can help you build up reliable services that your customers can depend on for years to come.
You Need Subscriptions for Each Terminal
It's true that Fattmerchant has flat subscription fees. However, you'll need to pay for separate subscriptions if you're using several different channels.
Again, for many small businesses, this can add up quickly.
Try out Fattmerchant Today
In the end, Fattmerchant offers outstanding payment processing services. While it can be expensive for some small companies, you definitely get what you pay for.
So if you have room in your budget for Fattmerchant, we recommend you give their services a try. They definitely give bigger names (such as Stripe) a run for their money, as there are hardly any cons to using them besides the prices.
Are you considering other payment processors for your business? Then make sure to check out our list of the top-rated processors around.