Fattmerchant Review | Pros, Cons, & Options

[Total: 34 Average: 2.8/5]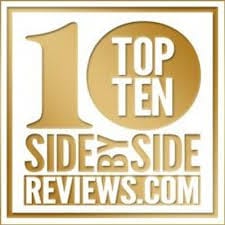 Fattmerchant
25 Wall St #1
Orlando, FL 32801
www.fattmerchant.com
(407) 982-1782
Overall Review: Top 10 Credit Card Processor
What We Know About Fattmerchant
Credit Card Processing, Virtual Terminals, POS Retail Solutions, Ecommerce, Mobile Payments
Fattmerchant cuts out all the markups and questionable fees, leaving you with the true cost of payment processing. Better technology, transparent pricing, and real human support means you'll keep more of your hard earned profits. Compare merchant services and see how they stack up.
After years of working in the merchant services industry, Fattermerchant realized something was seriously wrong. Merchant service providers were cheating business owners out of their hard-earned profits by tacking on huge markups and hidden fees.
Their goal at Fattmerchant is to save businesses from greedy payment processors by eliminating these costly markups and hidden fees. They give businesses access to the true, direct cost of payment processing. Their flat monthly membership, no strings attached, completely transparent system is just the change this industry needed.
Estimated Annual Sales: $3 Million
Employee Size: 50+
Year Business Started: 2012
Credit Score: A
Principal: Suneera Madhani, President

Pro's And Con's
Have you done business with Fattmerchant? Tell us about your experience below and help other consumers know what to expect. Did you have any problems? Were they resolved to your satisfaction? Would you recommend them to our visitors looking to buy a credit card processing solution?
Fattmerchant Review
March 30, 2016