Best
Fax Machines

| Side by Side Reviews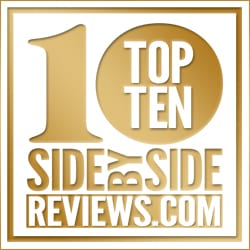 When it comes to finding quality Fax Machines and Printers, comparing quotes is the key to getting the best price on a top product.
Listed below are details and reviews for the best fax machines including ratings, user reviews, buying tips, and a proven system for getting the best price from companies in your area.
Below you will find a helpful buying guide to help determine which fax machines are best to fit your needs. Real reviews, user comments, and experiences will help provide details about consumer's personal and business use. If you are in need of a fax machine, consider taking advantage of our free service and get multiple quotes from suppliers that will fight to win your business.
Fax Machine Buying Guide & Reviews
The mention of fax machines might seem oddly out of place at a time when so much communication is done digitally. If a document needs to make it from Point A to Point B without going through the mail, and near-instant results are needed, we simply scan and send. But for whatever reason, as a failsafe to email going down for example, fax machines remain a useful office tool. Communications sent via fax also stand out more than the hundreds of emails the average user receives daily.
For most, if the goal is to obtain a fax machine to perform its bare-bones function is the goal, it can be done pretty simply and affordably. Standalone fax machines fill the niche as described above, but with more and more functionality demanded of office equipment, but it for a home office or corporate environment, more comprehensive solutions are available.
What to Consider When Purchasing a Fax Machine
There are several use-based factors to consider when purchasing a fax machine. These include asking assessment questions based on the needs of a business:
How often does your company send out faxes?
How do your clients prefer receiving fax messages, via print or via online?
Would your company consider electronic faxes?
Do you prefer a standalone or a multifunction machine?
Multifunction machines combine the abilities of printers, scanners, copiers as well as fax machines. These particular machines offer the best value by combining functions most often needed in the office environment where fax would be utilized.
Top-Rated Fax Machines
The fax and multifunction manufacturers are familiar names to most and typically offer a very wide variety of machines for a range of uses. These include standard in-office equipment through vendors like:
Canon – Long considered one of the best-known names in office equipment.
Hewlett-Packard – Another well-known name specializing in electronics that also manufacturers accompanying peripherals such as multifunction machines.
Brother – Probably the best-known maker of standalone faxes and pioneer in fax technology.
Xerox – While its name is nearly synonymous with copiers, as multifunction machines have grown in popularity, they have added fax capability.
There are several strong online alternatives to traditional fax machines. Skype, an online communication tool for text messages, voice and video calls, now offers digital fax messages through PamFax. There are also options to send faxes from your smartphone. Using an iPhone, users can utilize the Maxemail.com platform to send out phone faxes.
Every maker of fax machines and multifunction office machines offers a wide range of products. To find the best solution to fit your needs might take an investment of a little time but will pay off to find the most useful and appropriate tool for your needs.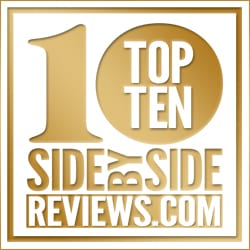 Is Your Business in our Top 10? Brag about it and post your Top 10 Badge on your website.
Find and compare the top ten fax machines and read customer reviews from various people. Even help us rank the best machines and write your own review. Simply share your experiences at the bottom of this page.
View Side-by-Side Quotes for Fax Machines to Compare and SAVE BIG.
Which company, product or service do you think is BEST? WORST? Write your review here.