Best
Home Security System

| Side by Side Reviews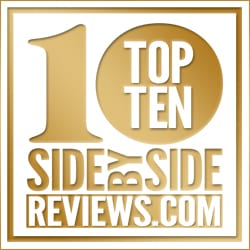 When it comes to finding a top Home Protection System comparing quotes is the key to getting a top product for the lowest price.
We've gathered information on the top-rated home security systems, user reviews, and buying tips, and made it easy to get the best price from companies in your area.
Home Security System Buying Guide and Reviews
Buying a home security system is a step that more and more people are considering increases in burglaries and home invasions. People buying these systems are doing it for the first time or they have burglarized and wish to prevent it from happening again. The system can monitor doors and windows as well as motion inside and outside the home. The best security system will deter an opportunistic thief or burglar and ensure the safety of people and property in the home.
If you have been a victim of a break-and-enter or a home invasion a security system will help you sleep better at night knowing that you have some form of protection.
Top home security systems include the control panels that power the system and located out of sight, the keypads that allow you to enable and disable the system that is located just inside the doors, motion detectors that use infrared to detect changes in the room, magnetic door, and window devices that are triggered when the door or window is opened, glass-breaking sensors that convert the sound to an electric signal that triggers the alarm and decals and signs that are used to warn potential intruders that the house is alarmed. More advanced systems also use CCTV to record any activities in and around the home.
The security system for the home can be wired into the house if the home is suitable or the system can be a wireless model. The hard-wired model involves running wires from the control panel, usually in the garage, throughout the house to the various devices. This can mean carpets are lifted and holes drilled in walls and ceilings to allow the devices to be installed properly. The wireless system does not need any wiring run but you will need to make sure that the rechargeable lithium batteries are charged.
One tip to consider when buying a security system is to look at what it contains. Many cheaper models do not have a glass-breaking sensor feature, as this is where most break-ins occur it should be a consideration. Check for two sirens, one inside and one outside, and the number of components you are getting for your money.
Does the system have a battery backup? If you have a power failure and your security system has no battery backup, it won't work until power is restored. If you travel a lot this could be a tip to remember.
Another tip for choosing a system is to compare several companies and prices to see who can offer you the best service for the best price. Look into the company's background and see how reputable they are. Ask for references from customers and make sure that you speak to them about the service the company provides.
Home Security System Reviews should always be taken into consideration and make sure to compare prices on different systems offered by at least 3 security companies.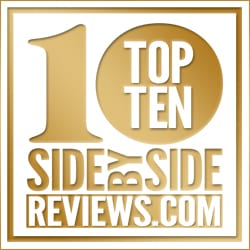 Is Your Business in our Top 10? Brag about it and post your Top 10 Badge on your website.
Find and compare the top ten Home Security Systems and read customer reviews from these and other real people. Help us rank the best Home Alarm Systems and write your own review. Simply share your experiences at the bottom of this page.
Request Side-by-Side Home Security System Quotes to Compare and SAVE BIG.
Which company, product or service do you think is BEST? WORST? Write your review here.