Best
Commercial Ice Machines

| Side by Side Reviews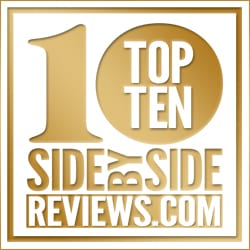 When it comes to finding a  Commercial Ice Machine comparing quotes is the key to getting a top product for the lowest price.
We've gathered information on the top commercial ice makers, Hotel Ice Dispensers, and Flakers, user reviews, and buying tips and made it easy to get the best price from companies in your area.
Commercial Ice Maker Buying Guide & Reviews
If you are looking for new or used ice makers for sale please check out this article for information on new and used commercial ice machines, and restaurant ice makers which are available from suppliers like Scotsman, Hoshizaki, Manitowoc, and Cornelius.
Ice machines are among the most important pieces of equipment in the food preservation industry that is used for preserving a number of food items that can get ruined if they are not stored in a cold atmosphere. In the manufacturing of ice creams as well, the use of ice machines is quite necessary as they are ones that provide the right temperature and environment for the production and storage of this delicious item. Moreover, ice machines are also considered an important domestic item in homes and households for making ice cubes as well.
Ice Maker Review | Our Top Picks
Elevation Series CIM0836HA Modular Cube Ice Maker
This is the best product for heavy commercial ice-making needs. Space-saving 30″ (768 mm) wide design w/ 896 lbs of ice production per 24/hour period. It has a 180-680  pound ice dispenser and exceeds 2018 DOE regulations w/ up to 20% more energy efficiency and Environmentally friendly BPA-free plastic parts.
Built-in Agion ensures unbeatable antimicrobial protection, Snap-in/out dishwasher-safe components

Unique Dual Exhaust – Air-cooled machines are designed to discharge hot air from both the side and top of the unit, increasing installation flexibility and reducing the potential of obstructed exhaust

Universal Smart Harness control board simplifies installation and servicing with better access, digital diagnostics, universal components, and common configuration
Price Range – $7,310.00 to $8,990
Scotsman CU50PA-1A Undercounter Ice Maker
This is a great little ice machine for anyone looking to produce ice in confined spaces like behind a bar, or at a snack shack, fitting neatly underneath with its 35-inch height and slim 15-inch width. It produces gourmet ice, characterized by its hardness and free from impurities.
It has a self-contained condenser, a built-in drain pump, and is air-cooled. The stainless steel fascia makes it easy to clean and looks great. The CU50PA will alert you when there is a no-water condition and when it's time to clean the ice maker.
The unit produces up to 65 pounds of ice every 24 hours and can store up to 26 pounds in the internal storage bin. It's perfect for outdoor use, producing 49 pounds every 24 hours in temperatures up to 90 degrees.
Price Range – $2,225.00 to $2,400 + Free Shipping
Scotsman C1848SA-6 Prodigy Ice Maker
The is probably one of the best options for commercial and industrial ice makers. It weighs 355 pounds and holds up to 1,909 lbs of ice.
This ice maker is perfect for restaurants, hotels, or casino that needs quality ice in large quantities. The AutoAlert indicator lights provide you with better visibility while features like the WaterSense purge control and one-touch cleaning help maintain a clean and sanitary interior for fresher, cleaner ice production. By identifying issues before they become an emergency, you can ensure that your ice system is up and running when you need it the most.
Cube style ice
Small cube size
Air-cooled
Self-contained condenser
Production capacity up to 1909lb per 24 hours at 70°/50°
Stainless steel finish
AutoAlert indicator lights constantly communicate operating status
Price Range – $6,780.00 to $7,100 + Free Shipping
Hoshizaki KML-500MAJ Ice Maker
The Hoshizaki is a great commercial ice machine, able to put out 442 pounds of crescent-shaped ice every 24 hours. At 30 inches wide it can still fit inside restaurants where space is at a premium.
A stainless steel fascia looks sharp and makes cleanup a breeze. It also comes with a stainless steel evaporator which will prolong the life of the machine. The ice bin can hold up to 500 pounds of ice so keeping up with the rush is no problem.
Its cycle saver technology will lower your energy costs, and an internal monitoring system to alert you to a variety of performance issues before they necessitate service.
Price Range – $4,250.00 to $4,620 + Free Shipping
Manitowoc UYF0301A NEO Under-Counter Ice Machine
This ice machine by Manitowoc is a great option for high-volume locations like nightclubs. It puts out 290 pounds of ice every 24 hours, and with a 100-pound storage bin, you'll always have ice when you need it.
It's constructed of stainless steel for durability, easy cleaning, and looks great. An electronic control panel makes operation simple and intuitive.
Price Range – $1,555.86 to $1,700
Ice-O-Matic GEMU090 Pearl Ice Machine
The Pearl is another slim model that gets high marks here because of its ability to plug-in anywhere. At 33 inches tall it fits under counters, and at just under 15 inches wide it takes up very little space, perfect for outdoor kitchens, indoor suites at entertainment venues, and small bar areas with a big demand.
It features pure-ice technology which produces the clearest ice without odor. It also protects against bacteria and reduces scaling. It also runs exceptionally quiet, so your bar staff won't be shouting above it or straining to hear your customers.
It produces at a rate of 85 pounds per day with a storage bin capacity of 22 pounds. the pearl ice it produces is chewable, making it ideal for cocktails and soft drinks.
Price Range – $2,600 to $2,900
Foster Full-Dice Commercial Ice Maker
The Foster Full-Dice is another big producer and for the price and features, it makes the list. First off it makes 500 pounds of ice in a day and stores up to 350 pounds. It has an air-cooled compressor and a quiet operating system that doesn't impact conversation while standing next to the machine.
It produces a full-dice cube that is great for fast-food soft drinks, fine dining cocktails, wine buckets, and a water filtration system that allows for food prep and food storage use.
Price Range – $2,895.00 to $3,450  
Manitowoc Ice Maker and Water Dispenser
This model is one of the rare counter-top ice machines on the market that will make this list, for two reasons. One it can handle a load of a busy restaurant with 315 pounds a day in production and storage for 10 pounds. Two, it dispenses filtered water, making it a one-stop-shop for servers to efficiently deliver water glasses to every table.
It's 35 inches high, which makes it somewhat complicated to fit in if you have shelving systems or cabinets you need to fit under, but if you need a glass of water on every table and seating for 300, you'll want to find the room. It is only 16.5 inches wide, so it won't dominate an area, fitting in nicely between a fountain soda machine and your coffee station.
The air-cooled, self-contained condenser produces nugget, or pearl-style, ice. The lever-acting dispenser and Duratech coating make this a rugged machine for heavy use.
Price Range – $3,560.00 to $4,200
Scotsman UF424A-1 Flake Ice Maker
This flake ice machine fits neatly under your counter and is only 24 inches wide so it won't take up too much space. If you have a large bar or outdoor kitchen this is perfect. Its compact design features a door that rolls back into the machine to account for the lack of vertical space.
It produces too, with up to 440 pounds per day and storage for up to 80 pounds it can keep up with whatever you throw at it. Simple, intuitive controls allow you to clean, thicken ice, or harvest ice with the push of a button. It also sits on four height-adjustable legs for a more perfect fit.
Price Range – $3,800.00 to $3,979
What Type of Commercial Ice Maker Machine do You Need?
This question is partly about the size, and partly about production. There are several types of commercial ice makers. The modular ice machine is really two pieces, a storage bin and an actual ice maker, bought separately. If you don't need a lot of ice in a short period like during a lunch or dinner rush, but you use a lot of ice over the course of the day for other reasons, you can get an ice machine with a lower production level, and a large bin.
If you have to keep up with the lunch rush, and still be ready for the dinner rush, you'll want a high production machine with plenty of storage. Modular machines give you some flexibility to create the perfect professional ice machine.
Stand-alone, or self-contained, machines are both the ice maker and the storage bin together as one unit. You'll want to be sure the machine can make and store the ice you will need because there's no way to upgrade either part.
Counter-top machines are exactly what they sound like. They rest on the counter and make ice, usually a lot. They don't have much in the way of storage though compared to the modular and stand-alone.
Under-the-counter machines do exactly that, fit under the counter, as a dishwasher or an oven would. These types are best for tight spaces like behind your bar, an outdoor kitchen, or even a suite at an arena.
Make sure you know what type of ice machine you need before you buy.
Buying a Commercial Ice Maker Machine
Commercial ice machines have to be bought with extreme care as any wrong decision made in buying them can cause serious monetary losses for you. The reason for this is that commercial ice machines can cost a lot of money and if you end up buying a faulty ice machine or one that is not the right size or specification for your use, then all the money you have invested in the purchase of that ice machine would go down the drain. The following tips can help you in avoiding any mistakes in the buying process of a commercial as well as a domestic ice machine.
Ice Flaker Review
Modular Ice Maker Review
Self Contained Ice Machine Review
Nugget Ice Machine Review
Hotel Ice Dispenser Review
The first tip to consider when buying an ice machine is to know the type of ice machine that you want. There are two main types of ice machines available in the market at the present moment. One is the modular ice machine while the other is the under-counter ice machine. Both these ice machines have their own unique benefits and advantages to offer you. It is up to you to decide which type of ice machine is going to fulfill your requirements in the best possible manner.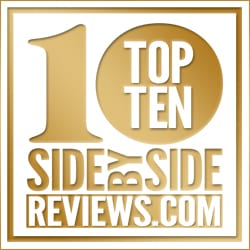 Is Your Business in our Top 10? Brag about it and post your Top 10 Badge on your website.
Find and compare the top ten Commercial Ice Machines and read customer reviews from these and other real people. Help us rank the best Ice Machines and write your own review. Simply share your experiences at the bottom of this page.
Which company, product or service do you think is BEST? WORST? Write your review here.