Best

IVR System

| Side by Side Reviews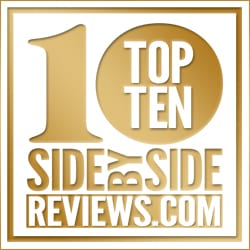 Find and compare the top ten IVR Systems and read customer reviews from these and other real people. Help us rank the best Interactive Voice Response System for small businesses and write your own review. Simply share your experiences at the bottom of this page.
Request Side-by-Side IVR System Quotes to Compare and SAVE BIG.

Please take a few minutes to read the buying tips and reviews posted below to learn about other customer experiences (Good and Bad). If you need an IVR System – Interactive Voice Response System or pricing please consider taking advantage of our free service and get multiple quotes from suppliers that will fight to win your business.
Interactive Voice Response System Buying Guide & Reviews
Interactive voice response (IVR) is a technology that lets a computer interact with people through the use of voice and DTMF tones input via a keypad. IVR allows clients or customers to interact with a company's host system using a telephone keypad or by speech recognition, after which they can service their own inquiries by following the IVR dialogue.

Every business nowadays requires an Interactive Voice Response system to keep in touch with their customers. It is considered as the voice of the business and is often the first mode of interaction between a customer and a business, thus it has to be of very high quality.
Not having an efficient and properly working IVR system in place can result in a negative image of the company being conveyed to the customers. Thus, it is of utmost importance that proper care is taken when buying such systems for a business. The following are some tips that can come in handy when purchasing good and efficient IVR systems.
The first and the most important tip that needs to be considered when buying these systems is to make sure that they are according to your requirement. For instance, buying a complex system that is not required by your business can prove to be a wrong decision to make on your part as it will add no value to your customer care service and will only complicate things. Moreover, a complex system will cost you more, too. Thus, it is necessary that you buy only that IVR system that is appropriate for your needs.
The second tip that is to be kept in mind when purchasing good quality IVR systems is that they should offer you flexibility in their plans. For instance, if you need to change the voice or the setup of the system then the plan must contain the provisions for such a thing to happen. This will help you in making changes to the system so that they become fine-tuned to your specific needs and get more efficient in handling the customers.
The third tip that can come in handy when searching for these systems is that they should be capable enough of speech recognition. This becomes important if you want to provide the customers with a special service in which they are offered the same menu that they had chosen earlier as the system will recognize their voice and will present the same menu that they had asked for before. This can help you massively in keeping the customers happy, as they will like the fact the system remembers them.
The fourth and final tip that must be given due consideration before finalizing the purchase of and installation of an IVR system is the voice that is going to greet the customers when they call. Most of the time, the customers get irritated by the mechanical nature of the voice and can lose interest in doing business with your company. Thus, the voice and the accompanying music should sound human and must be in the form of recorded messages that is professional in language and tone and compel the customer to not drop the call and stay online.
Keeping these tips in mind can help you in buying IVR systems that are specific to your needs and efficient as well.
Which IVR Software do you think is BEST? WORST? Write your review here.