Best
LCD Projectors

| Side by Side Reviews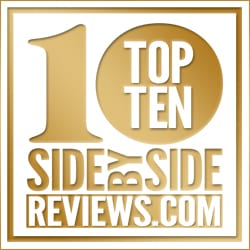 When it comes to finding an HMDI LCD Projector for business or home comparing quotes is the key to getting a top product for the lowest price.
We've gathered information on the top projectors, user reviews, buying tips, and made it easy to get the best price from companies in your area.
HD Projectors
Home Theater Projectors
Epson Projectors
Conference Room Projectors
LCD Projector Buying Guide & Reviews
A new or Used LCD projector can be an expensive addition to your home or business and you need to consider a few factors carefully before finally making the purchase including but not limited to reading LCD Projector Reviews and comparing LCD Projector Prices. LCD stands for Liquid Crystal Display.
The projectors have three panels, one for red, one for green, and one for blue. Each panel contains an array of liquid crystals. The light either passes through or is blocked from passing through the crystals depending on the color of the light. This forms different light intensities and produces the colors you see on the screen. Different intensity levels are available for projectors: 256 levels of intensity are called 8 bit detail, 65536 is 16 bit detail. This number implies the number of colors that can be achieved by the projector. With three colored panels and 256 levels of intensity, gives you 256 x 256 x 256 which equals 16,777,216 colors.
The projection from an HDMI LCD Projector will be bright and colorful with a good saturation of color. There is a thing called the "screen door effect" you might experience when looking at the screen. The little dots or pixels of color are separated by blackness. So it looks like you are seeing the image through a fly screen door. The better the resolution the less you will notice this effect.
Top LCD Projector Review – Best Buys
Multimedia LCD projectors come in different levels of resolution that are labeled SVGA, XGA, and UXGA. The higher the level of resolution the more expensive the projector will be.
SVGA can be 800 x 600 and 1280 x 1024
XGA is 1024 x 728
UXGA  is 1600 x 1200
One tip to keep in mind when looking for standard LCD Projector  Rentals or a Portable LCD Projector for sale is the brightness factor. This is measured in Lumens and where you are using the projector will dictate the level of Lumens needed. For a small room at home, a small conference room or a classroom a level of 1000-2000 Lumens will be sufficient. The larger and brighter a room is the larger the Lumen level needs to be. Levels of 2000 to 3000 Lumens is bright enough to use in a large conference room and a bright classroom without the images looking washed out.
If you are projecting in rooms with lights on or high levels of brightness you need to also look at the contrast provided by the projector. The contrast is given in a ratio such as 400:1. The higher the contrast ratio the better the image will be in lighted rooms.
Whether it's new or used or HDMI or multimedia projectors you'll have lots of options from rentals or for sale and you want to carefully look at LCD Projector Reviews from the best manufacturers to get the best price. The top brands are Infocus, Sharp, Panasonic, and Toshiba. Of course, there are other high-quality products available from companies like Hitachi, Sanyo, or Optoma Projector, and prices will vary greatly depending on your needs.
Consider the size and weight of the projector you'll be needing. Projectors can be quite heavy so if you are constantly moving rooms to give presentations compare the weights of a few different projectors first. A lighter projector with good resolution and lumen level will be more expensive than the same projector in a heavyweight. It all depends on how portable you need it to be, but whatever you need be sure and compare LCD Projector Prices first.
LCD Projector Review
Projector
Reviewed
Overall
Score
Lamp Life
Brightness
Lamp Type
Resolution
Epson BrightLink 536Wi
5,000 Hours
3,400 Lumens
215W
1280 x 800
Sanyo PLV-Z700
3,000 Hours
1,200 Lumens
165W
1920x1080
Epson Home Cinema 8350
4,000 Hours
2,000 Lumens
200W
1920x1080
View Sonic Pro8200
6,000 Hours
2,000 Lumens
230W
1920x1080
Panasonic PT AE8000U
5,000 Hours
2,400 Lumens
220W
1920x1080
Panasonic PT AE2000U
2,000 Hours
1,500 Lumens
165W
1920x1080
NEC Display NP-P452
5,000 Hours
4,500 Lumens
335W
1280 x 800
View Sonic 8100
5,000 Hours
1,000 Lumens
160W
1920x1080
Sony VPL
4,000 Hours
2,000 Lumens
190W
1280x800
Hitachi CP-X467
4,000 Hours
3,500 Lumens
230W
1024x768
Canon LV-7385
5,000 Hours
3,500 Lumens
230W
1024x768
Epson Brightlink 485wi
4,000 Hours
3,100 Lumens
215W
1920x1080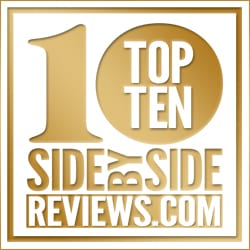 Is Your Product in our Top 10? Brag about it and post your Top 10 Badge on your website.
Find and compare the top ten LCD Projectors and read customer reviews from these and other real people. Help us rank the best LCD Projector and write your own review. Simply share your experiences at the bottom of this page.
Which LCD Projector do you think is BEST? WORST? Write your review here.