Best
Letter Opening Machines

| Side by Side Reviews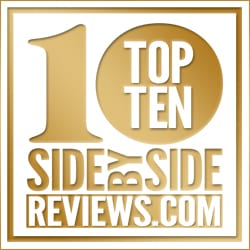 When it comes to finding quality Letter Opening Machines, comparing quotes is the key to getting a top product for the lowest price.
Below you will find information and reviews of the best automatic letter openers including buying tips, user reviews, and a proven system for getting the best price from companies in your area.
Below you will find a helpful buying guide to help determine which letter and envelope opening machines are right for your needs. User comments and experiences will help provide real reviews from their personal and business use. If you are in need of a letter opener, consider taking advantage of our free service and get multiple quotes from suppliers that will fight to win your business.
Letter Opener Buying Guide & Reviews
A letter opening machine is one of the most cumbersome chores of the modern office environment – especially if you're receiving dozens if not hundreds of letters a day. If you have a mail room exclusively dedicated to processing mail, a letter-opening machine is a must-have time-saving device. A letter-opening machine in a mail room or for a busy secretary improves productivity and efficiency within that central communication channel. Key questions to have a conversation about prior to investing in a letter opening machine, include:
How much mail do you receive on a daily or weekly basis?
Which department will be using a letter opening machine?
Is there a period where the mail opening needs scale up or scale down, perhaps by season or campaign?

What to Look for When Purchasing a Letter Opening Machine
In addition to factoring volume capacity and cost (most basic letter feeders range from $100 to $300), there are three other features you should consider before investing in a letter opening machine. How these features are interpreted will be determined by individual mail processing needs.
Auto-Feeder
Automatic feeders in a letter opening machine are an important feature that should be a basic inclusion in any machine. Most auto-feed letter opening machines have a price point of about $500-800, which offers a comparison point as letter opening machines increase their features requirements.
Joggers
A jogging device helps "settle" the contents in a piece of mail. The purpose of this is to help reduce slicing off a portion of the document as the letter opening machine is used.
Stamps
Some businesses will need to make note of the date and time of each incoming piece of email. A stamping feature will make that possible.
Counters
Most letter opening machines will include a counter that helps keep track of the number of mail items being opened daily. This is likely a preferred feature for larger organizations that expect to scale up, and which might need additional processes put in place for their mailroom.
Types of Letter Opening Machines
As with most office hardware, the type of machine you'll need to invest in will depend on the size and growth of your organization. Whether you're a home-based business or a large Fortune 500, there are a variety of letter opening machines designed to suit your needs.
Small Business Needs
An affordable choice for small business letter opening needs is the Sparco Automatic Tabletop Opener. Slightly smaller than the size of the very compact printer, this letter opening machine sells for under $100 and can handle up to five standard 8"x11" sheets at a time. And while it also can only accommodate a letter-size C fold, it's suitable for the basic needs of most small businesses.
Large Organization Needs
For heavy-duty use of large businesses, organizations, or even campaigns, there's the IM-19 Letter Opener, which can handle up to 20,000 envelopes a day, including mail pieces of varying sizes and thickness without any presorting requirements on the part of the user. For even more demanding needs, there are the IM-22/27 Mail Opening Machines, which can open up to 12,000 envelopes per hour. A more economically designed high volume automatic letter, the IM-30/35 opens up to 2400 envelopers her hour.
Letter Opening Machine Review
| | | Product Name | Tabletop? | Speed | Compare Features & Prices |
| --- | --- | --- | --- | --- | --- |
| | | Neopost IM30/35 Opener/Extractor | | Up to 2,400/hr | |
| | | GEM LO-3068 Letter Opener | | Up to 12,000/hr | |
| | | FP LO3033 Semi-Automatic Letter Opener | | Up to 1,200/hr | |
| | | Martinyale 1632 Automated Letter Opener | | Up to 7,000/hr | |
| | | Neopost IM-16 Electric Letter Opener | | Up to 300/hr | |
| | | Pitney Bowes DL400™ High Speed Letter Opener | | Up to 400/hr | |
| | | Martinyale 1628 Desktop Letter Opener | | Up to 3,000/hr | |
| | | Access B400 Letter Opener | | Up to 400/hr | |
| | | Formax FD 452 Letter / Envelope Opener | | Up to 300/hr | |
| | | Martin Yale 62001 Letter / Envelope Opener | | Up to 300/hr | |
Letter Opening Machine Review