Best
Mailing Equipment

| Side by Side Reviews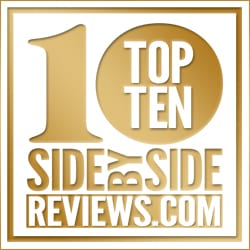 When it comes to finding mailing equipment, comparing quotes is crucial to getting a top-quality product for the lowest price.
We have gathered information on the top 10 mailing equipment systems including features, buying tips, and user reviews to help make it easy to find the best price from companies in your area.
Mailing Equipment Buying Guide & Reviews
While most of the business world has gone digital over the past decade, some sectors, compelled either by tradition, necessity, or other factors, still send out mail the old-fashioned way, on paper, and often in bulk. The "mailroom" might not be the central hub of communication it once was, but to get snail mail processed and out the door is still a critical function, and there are still many options available to business consumers as far as looking at the best kind of postage meters, sorters, sealers and more.
What to Consider When Purchasing Mailing Equipment
Naturally, no one size fits all, so it's important to keep in mind several factors when considering mailroom equipment:
Capacity. What you'll need depends on the size of your business and how much you'll be processing. Obviously the more you'll be sending out, the bigger volume you'll want your machines to be able to handle.
Lease vs. Purchase. Most of the equipment you'll need can be purchased, while postage meters are leased. As with anything purchased, issues of upgrades and maintenance or repair are solely yours, absent a warranty or other agreement. Leased equipment ensures regular upkeep, but its best to shop around among companies for the best rates and lease terms.
Mailing machines. Sending out mail sporadically? Here and there, or maybe a seasonal flurry like holiday cards? Your needs could suffice with a simple postage meter. But if you're looking at a sustained output in more substantial numbers, entailing tasks you don't want to assign manpower to, look at not just postage meters but machines with the ability to fold, stuff, seal and sort your mail as well.

The 3 Top Choices for Mailing Equipment
There are varieties of services and companies that can provide mailing equipment. Which one your company opts for will depend based on both budget and needs.
Pitney Bowes: Probably the best-known provider of mailing equipment and services. Pitney Bows consistently garners high marks for service and quality. If you want reliability and valued customer service, Pitney Bowes is a strong choice and a company that will be around for many years to come still.
FP Mailing Solutions: A smaller and more agile company, typically targets the small to medium-sized business market. This is a great option for enterprise needs that have shifted past start-up levels.
Hasler and Neopost: Another smaller company, particularly for start-up companies. Hasler and Neopost are noted by many customers for their willingness to be competitive and work for business.
As with most business solutions, it's hard to overstate the importance of research, and as pointed out earlier, one size fits all often doesn't serve well. Look at your own specific needs and identify what it is you're looking for. Don't be afraid to take the time to look around for the best provider for the services you need and check out which will make you the best overall deal for your business.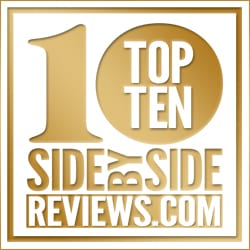 Is Your Business in our Top 10? Brag about it and post your Top 10 Badge on your website.
Find and compare the top ten mailing equipment companies and read customer reviews from these and other real people. Help us rank the best scales and write your own review. Simply share your experiences at the bottom of this page.
Request Side-by-Side Mailing Equipment Quotes to Compare and SAVE BIG
Which company, product or service do you think is BEST? WORST? Write your review here.