Best
Medical Billing Software

| Side by Side Reviews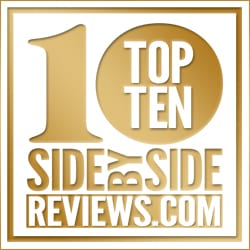 When it comes to finding Medical Office Billing Software comparing quotes is the key to getting a top product for the lowest price.
We've gathered information on the top-rated medical billing software solutions, user reviews, buying tips, and made it easy to get the best price from companies in your area.
Please take a few minutes to read the buying tips and reviews posted below to learn about other customer experiences (Good and Bad). If you need Medical Billing Software or pricing please consider taking advantage of our free service and get multiple quotes from suppliers that will fight to win your business.
Compare Medical Billing Software Prices
Web-Based Medical Billing Software Review
Web-Based Medical Billing Software – Buying Guide
The medical practice that does its own billing services needs to find a software program that has the right features for them. Medical billing software varies from programs with every feature imaginable to a basic program that allows billing and collection of fees to be reported. The most expensive software is not necessarily the best one for your practice. Also, the newest one fresh on the market might not have had all of the bugs worked out of it yet and could be more of a problem than it is worth.
Medical billing software comes in different variations for different sized practices and different practices. Most have electronic claim submissions and features that make billing quicker and easier. Some medical billing software is tailored for different specialists such as neurology, audiology chiropractor services, and many others. This way you can purchase a system that is designed for your type of practice. Features that can be included in a billing package are appointment reminders, follow-up reminders, insurance codes for health funds, and web-based features and some will do payroll as well.
DrChrono Review
DrChrono is a startup founded by two laser-focused innovators who experienced the frustration of healthcare when their family members were diagnosed with serious conditions. They became determined to remove administrative burdens from providers' work and create a world where people can thrive in it, so Drchrono was born.
DrChrono, the first EHR to build a native app for iPad and iPhone is now accepting applications! With tens of thousands upon millions of physician users as well 17 million patients across America who use their services every year; it's no wonder why this company has been included in various initiatives such us Precision Medicine. If you would like your medical practice tailored specifically around how DrChrono does business then head over today before time runs out – there are only 100 spots available.
One tip for buying medical billing software is to not buy what you don't need. The software that has the most features might not be suitable for your practice as it contains many services that you will never use. So don't immediately buy the fanciest software you see. Determine all of the features that you are going to need and then buy a medical billing program that contains them all. A couple of extra items aren't a problem as the difference in price won't be huge. The difference in price between the latest software with hundreds of features is going to be very expensive compared to a basic billing software package.
AdvancedMD Review
For more than two decades, AdvancedMD has been the only medical office software company to offer its entire suite on a 100% cloud-based hosting platform. As part of this commitment towards innovation and providing unparalleled customer service experiences for years into our future; we recently announced that all new customers can now start or grow their practice with us by simply moving any existing documents stored in traditional environments over via easy drag & drop functionality within AWS consoles (no coding required). This means you no longer need to worry about costly server upgrades while at the same time enjoying efficiency increases thanks to fully automated backups ensuring data never gets lost!
Another tip is to look at is user-friendliness. It is no good if you purchase a software package that only a person with a computer degree could understand and make work. The program needs to be easy to use and be easy to teach people to use as practice staff can change frequently.
Kareo Review
Kareo has set out to be the market-leading provider of technology-enabled solutions for independent medical practices. With their entrepreneurial spirit, they will unleash a plethora of products that can solve all your business problems in just five years.
Kareo is dedicated to providing world-class customer service and solving tough problems in healthcare. We hold ourselves accountable for delivering exceptional results, which means we work with urgency because what our company does matters.
The last tip is to compare the after-sales service that is provided by the company manufacturing the software. You need to know that any reported problems will be dealt with as soon as possible so there is no downtime for the medical practice. There needs to be a certain level of technical support that is available on an "as-needed basis". Check to see how long it takes the technical support department to answer the phone and be wary of companies offering fax and email support only. It is always better to speak to a person when you are in front of your monitor and tell them directly what is happening with the software.
Which Medical Billing Software do you think is BEST? WORST? Write your review here.
Best Medical Billing Software