Best
Modular Buildings

| Side by Side Reviews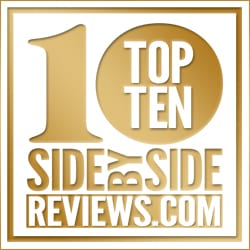 Big or Small – When it comes to finding a Modular Building comparing quotes is the key to getting a top product for the lowest price.
We've gathered information on the top modular building suppliers, user reviews, buying tips, and made it easy to get the best price from companies in your area.
Please take a few minutes to read the buying tips and reviews posted below to learn about other customer experiences (Good and Bad). If you need to purchase a Modular Building or require pricing please consider taking advantage of our free service and get multiple quotes from suppliers that will fight to win your business.
Modular Buildings Buying Guide & Reviews
Portable and modular buildings are good for both temporary and permanent use. Modular buildings are basically pre-manufactured buildings and are made using pre-fabricated materials. They are used for various purposes and some of these including:
Church buildings
Sales office
Construction office building
Classrooms
Special event offices
Lunchrooms and more
You can choose to either lease a modular building or buy one. For example, if you are building a classroom in a remote area, it's probably best to buy one instead of leasing it.
Extra Costs to Consider When Buying Modular Buildings
When most people are buying modular buildings, they merely factor in the retail price without giving much thought to the extra costs. Well, we have these laid out for you below and it's important to note that these extra costs are not just for those who are buying portable buildings but renting as well.
Delivery: You will have to pay for the delivery of the modular building and the return delivery as well if you have rented or leased. The supplier or manufacturer of the modular building delivers the modular sections to your site and this is an extra charge. The costs vary depending on the modules, the location of delivery, and access to your site. This could cost you thousands of dollars.
Installation: Installation charges are sometimes not included in the sale and the costs will depend on the size of the building. Installation involves creating a foundation, setting up the modules, interconnecting them, weatherproofing, and finishing the interior. You may also require extra installations such as handicapped access ramps, walkways, and stairs which will cost extra. This too could cost thousands of dollars.
Permits and Utilities: You need to factor in the permit and utility costs. This is information freely available at the building department and your modular supplier could also give you estimates.
Buying Modular Buildings: Manufacturer or Dealer?
There are two ways to acquire a modular building and you can either contact the manufacturer directly or use a dealer. There are various advantages that come with buying from one or the other.
While most people think that buying from the manufacturer cuts the chain of supply hence the costs, this isn't always true. Sometimes a dealer could be beneficial especially if you are building a small project. If for example the manufacturer is not located in your vicinity, you will need to accrue other costs such as transportation or shipping. With a dealer, this is a cost that you will not acquire. While the buying price from the manufacturer is obviously cheaper, you could eventually end up paying more making purchasing from a dealer the cheaper option.
In some cases, the direct purchase is cheaper especially when you have a large building project. This is because you get to eliminate the middleman.
Top Modular Office Building Review
Williams Scotsman
WillScot is committed to providing the best customer service in our industry. They want you, as a client or employee of WillScot modular buildings for projects big and small from one-room offices to warehouses with ten thousand feet. Their innovative Redi-Plex clear span building can be configured in any way that suits your needs: some might prefer more privacy. They have it available too; others need space right away so they don't miss out on potential opportunities while waiting months to get approval from their landlord.
When you're looking for a modular office building, there's no better place to find what your needs are than with WillScot. Their modular buildings provide the space that many businesses need and can be delivered anywhere fast! If you want something more permanent or just want some used trailers on sale as well, then they have got everything covered at great prices too.
Pac-Van
Pac-Van modular office buildings are the ultimate in design and construction, with materials chosen specifically for their quality. With their demanding standards, they can ensure that your new space will be modernized to perfection on every level.
Pac-Van has access to a number of different modular office building floor plans that are sure fit any need. Don't see one? No worries! We can modify your desired layout or create an entirely new space just for you by contacting our team through the "contact us" page on this website – they will get back with what's best suited towards meeting all aspects requirements in order satisfy them completely.
Triumph Modular
Temporary modular buildings by Triumph Modular can be both affordable and flexible, providing the ultimate flexibility for those with changing needs. They are often used as an extension of your site's facilities or to meet temporary demands on space that could not otherwise exist until permanent solutions were built elsewhere in advance.
Permanent modular buildings are a good alternative building method to standard onsite methods. Unlike site-built buildings, it meets international and local codes for quality while also being capable of achieving similar or improved standards in less time than traditional means such as excavation; factories are efficient environments that can produce these structures quickly with minimal waste.
Vanguard Modular
When you need a place to work or learn, there is only one solution: the Vanguard Modular Building Systems. For over 50 years this company has been providing awesome temporary and permanent modular buildings for education use. With offices all across North America, they are considered an industry leader in quality affordable structures that will suit your needs perfectly – no matter what kind of school it may be located at (pre-school through university).
Modular construction methods involve individual sections (called modules) that are constructed in a controlled, off-site manufacturing facility and assembled at a building site. Leveraging assembly line production methods, each module is fabricated with standard building materials.
Meehleis Modular
Meehleis Modular Buildings, Inc. is the industry leader in on-time and budget permanent modular construction. They are one of California's most experienced companies with projects that require complex engineering requirements to complete them successfully – our customers can expect unparalleled satisfaction from their experience.
Modular buildings are not just for construction anymore. You can have a custom modular home that will fit your needs and lifestyle with Meehleis Modular Buildings.
Meehleivis has been around since 1981, we've always remained one of California's most experienced modular building companies – but don't take our wordy description as you would probably do best by looking at some reviews online or talking directly.
Pacific Mobile Structures
Modular structures are a great way to provide office space without the high cost and maintenance of traditional buildings. Pacific Mobile Structures has an extensive rental fleet, as well as relocatable classrooms that can be set up anywhere at any time.
Pacific Mobile Structures is the leading provider of mobile office space for any job site needs. They also provide portable classrooms, as well high-quality modular structures that can be used in healthcare or commercial settings throughout the Western United States.
They have more than 3 million square feet available at your disposal with our rental fleet and offer you peace of mind knowing these assets will always get top dollar when it's time to sell them again.
Pacific Mobile is there to provide a challenge, where they will grow and never stop learning. This results in their ability for the best customer experience of any company within modular buildings.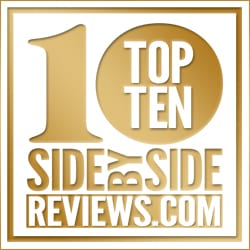 Is Your Business in our Top 10? Brag about it and post your Top 10 Badge on your website.
Find and compare the top ten Modular Building companies and read customer reviews from these and other real people. Help us rank the best Modular Buildings and write your own review. Simply share your experiences at the bottom of this page.
Request Side-by-Side Modular Building Quotes to Compare and SAVE BIG.
Which modular building company do you think is BEST? WORST? Write your review here.