Best
Office Cubicle Systems

| Side by Side Reviews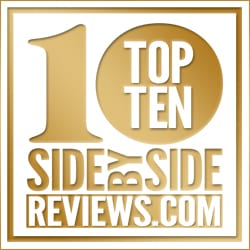 Whether you run a small office or a series of large offices, finding the right office cubicle system involves comparing quotes which is crucial to getting a top-quality product for the lowest price.
We have gathered information on the top 10 office cubicle manufacturers including user reviews and buying tips and made it easy to find the best price from companies in your area.
Office Cubicles and Systems
There is an old saying that states "If you want to go fast, go alone. If you want to go far, go together." The phrase serves as a sharp indicator for the importance of collaboration, community, and shared responsibility in order to achieve something beyond the scope of any one person. And if you can foster this atmosphere and encourage an environment of growth and collaboration in your workplace, then as the saying says, you can expect to go far with your business.
Choosing a cubicle or office system is, for all intents and purposes, an interior design project, but that does not mean it needs to be feared or stressed! There are several great options to help you achieve that cool, modern office vibe you and your employees have always dreamed about or seen in magazines under the title of "amazing office spaces." You need only to pair your creativity with your office space needs.
Top Considerations When Buying Your Next Office Cubicle and System
Size – While this may seem obvious, knowing your available space versus your system needs is the first and most important step. You don't want to pick a large and lavish design and end up coming short by 2 workspaces. And what happens when you hire someone new? Calculating some wiggle room for growth can add peace of mind for future expansion and increase the longevity of your next system.
Form – Think all cubicles are drab, dull-colored, and unimpressive. Think again! There are several companies that create unique, high-end designs to capture your brand, fuel employee focus, and creativity, and help keep the team happy in an otherwise cool-looking office.
Function – Knowing how your team functions at optimum levels can be a tremendous indicator when designing your next office cubicle system. Do you have a group that works best together? Should you place a communal table or area nearby? What sort of items do your people need to house their documentation, equipment, or supplies? There are countless organizational tools to feature in your office system from locking file cabinets to shelves and hidden drawers.
Now that you've got a better picture of the space you have available, the look you would like to achieve, and the necessary pieces you need for your team to be well-equipped, you're ready to start shopping!
Top Companies to Choose for Your Next Office Cubicle & System
Fast Cubes – Carrying a wide range of cubicle systems in several sizes with various add-ons, Fast Cubes is a quick and rather easy choice for buying an office cubicle or system. They even offer larger furniture for outfitting private office suites and conference rooms.
Cube Solutions – Although not a manufacturer, from design to financing options, these people have thought of everything! Cube solutions offer a wide range of options with a generous portion of added value, including volume discounts and used furniture. The company has several offices throughout the USA to also ensure timely project completion.
Interior Concepts – If you want a bit more in terms of thoughtful design, look no further than Interior Concepts. They offer sleek and cozy office furniture and cubicle systems that seem to make you forget you're in a cubicle.
Strong Project – You're done messing around. There's no place in your ultra-contemporary office for the color beige. You want a Strong Project. With its seemingly high fashion, designer cubicle systems, this brand is at the very top in terms of interior design. Be advised; employees tend to look better working in these spaces.
Ace Office Systems – Starting with all money but no furniture? Need an entire office furniture makeover? The folks at Ace Office Systems can handle your every need with their robust range of products and office system services.
Be sure to clearly state your creative vision and see what each company can do to help achieve your idea while also maintaining your productivity or sales quotas. Be sure to ask questions and ask for samples – you may even be inspired by the company's prior projects. And there you have it! The key to a better-looking office environment increased productivity, and higher comradery may only be a few clicks away.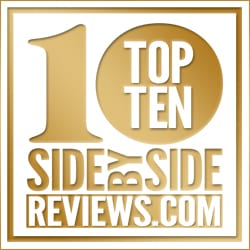 Is Your Business in our Top 10? Brag about it and post your Top 10 Badge on your website.
Find and compare the top ten office cubicle companies and read customer reviews from these and other real people. Help us rank the best office cubicle systems and write your own review. Simply share your experiences at the bottom of this page.
Request Side-by-Side Quotes for Office Cubicle Systems to Compare and SAVE BIG
Which company, product or service do you think is BEST? WORST? Write your review here.
Office Cubicles and Systems Review