Pitney Bowes Review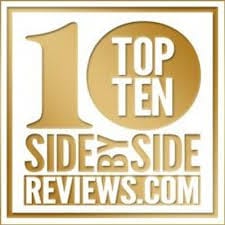 Pitney Bowes
3001 Summer St.
Stamford, CT 06926
www.pitneybowes.com
(203) 356-5000
Overall Review: Top 10 Postage Meter Dealer
What We Know About Pitney Bowes
Shipping and Mailing, Postage Meters, Mail Solutions
 At Pitney Bowes, they thrive on helping their clients navigate the complex world of commerce. They provide data so businesses can market to their best customers. Pitney Bowes enables the sending of parcels and packages across the globe. And, they secure payments through statements and invoices to keep our clients moving forward.
Estimated Annual Sales: $50 Million +
Employee Size: 14,000+
Year Business Started: 1920
Credit Score: A+
Principal: Suzette Herring, Customer Advocate, OOP

Important unique features that set Pitney Bowes apart from competitors 
60-day free trial
Compare rates between USPS®, UPS® and FedEx®
Starting at $36.99/mo.
FREE subscription to SendPro® Online
FREE $25 Amazon gift card after trial period
Simplify payments with an optional Purchase Power® credit line1 from The Pitney Bowes Bank.

Problems Pitney Bowes customers often face and their solutions that helps them deal with these problems.
Weigh Packages: The built-in scale accurately weighs all of your mailings – from postcards to packages – so you get the right postage every time.
Print Postage: Print accurate postage on envelopes or labels and refill postage digitally in seconds.
Simple Touchscreen: Simple, color touchscreen display helps you easily compare carrier prices and track the location of every letter and package you send.
Save Money: Enjoy exclusive postage discounts – save 3¢ on every stamp you print and up to 39%2 off retail shipping rates – not available at the post office.
Pitney Bowes Informational Video
Pro's And Con's
Have you done business with Pitney Bowes? Tell us about your experience below and help other consumers know what to expect. Did you have any problems? Were they resolved to your satisfaction? Would you recommend them to our visitors looking to buy a postage meter?