Best
Teleconferencing Service

| Side by Side Reviews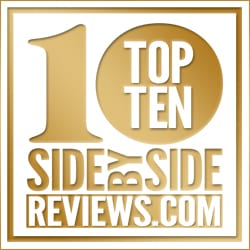 When searching for a reliable teleconferencing service, comparing quotes is crucial to getting a top-quality product for the lowest price.
At Side By Side Reviews, we have gathered detailed information, reviews, and more on the top teleconferencing services including user reviews and buying tips that help make it easy to find the best price from companies in your area.
Teleconferencing Services Buying Guide & Reviews
Unless you're starting up a new business, chances are you've probably already been using some sort of teleconferencing system. Teleconferencing is synonymous with telephone conferences, conference calls, and audio conferences, which connect three or more people on the same call.
There are several benefits to using a teleconference service rather than just merging phone calls. Here are some things you may be interested in.
Interactive Abilities – One of the "downfalls" of having a meeting with several people via telephone is that it's hard to have any kind of interaction other than voice. In face-to-face meetings, many times hands are raised, polls are taken and surveys are distributed. With a teleconferencing service, these features are available.
Codes are generated that refer to the specific action the caller is trying to do – simply dial the code and the system will understand the action made. This is a great way to get participation numbers up during conference calls.
Recording and Sharing – Conference calls are great but what if someone misses out on the meeting? These calls can last for quite some time and it's hard, even if taking notes, to get all that information out to someone who wasn't able to join the call. Conference call systems will have the option to record your calls so you can play them at a later date.
You can even store calls in your account with the system so you can go back and replay them as needed. Some companies even offer the ability to share these calls via social media.
Customizable Greetings – No more standard, robot voices. With a teleconference service, you'll have the option to make a customizable greeting for the beginning of your calls. This makes the experience much more personal for the participants.
Instant Conference Calls – You're a busy person, so doing things around others' schedules can be a hassle. With the option to make conference calls 24/7, the calls can be centered around your schedule or your team's schedule.
You have the option to schedule a time for a conference call with your team or create an impromptu phone meeting when something urgent arises. All you have to do is send all the participants an access code and phone number (along with the time of the meeting) and they can dial in from wherever they are. It couldn't be simpler.
Operator Assisted Phone Calls – This service can tend to cost just a bit more per minute, but it can be a great way to make sure the call goes smoothly. Operators help the hosts during meeting preparations. The operator can also assist the host in making sure the call gets set up correctly and can also send out the invites to, as well as greet, the guests.
It's important to remember that this list is a generalization of what companies will offer. While these benefits are definitely something to look into you'll want to make sure you get what you need. For instance, operator-assisted calls are typically something large businesses use for calls with many, many attendees. If you're a smaller business, it may be something you want to spend money elsewhere on.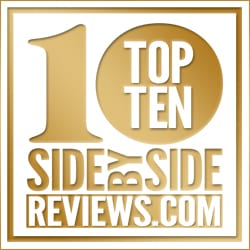 Is Your Business in our Top 10? Brag about it and post your Top 10 Badge on your website.
Find and compare the top ten teleconferencing service providers and read customer reviews from these and other real people. Help us rank the best teleconferencing platforms and write your own review. Simply share your experiences at the bottom of this page.
Request Side-by-Side Teleconferencing Service Quotes to Compare and SAVE BIG
Which company, product or service do you think is BEST? WORST? Write your review here.
Best Teleconferencing Services