Best
Wide Format Printers

| Side by Side Reviews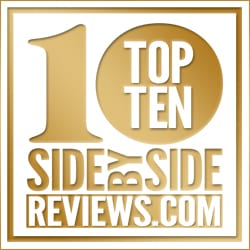 When it comes to finding a wide-format printer, comparing quotes is crucial to getting a top-quality product for the lowest price.
We have worked to gather details and information on the top 10 wide format printers and plotters including buying tips, reviews, and details, and made it easy to find the best price from companies in your area.
There's enormous potential in the wide-format printing industry. And businesses are taking notice. More and more are incorporating them into daily life.
If your business could use a wide format printer, then this guide is for you.
Best Wide Format Printers
In order to assist with your choice, we've reviewed some of the best wide format printers of the year.
Some of them are specifically for photographers, who require high-quality photo printing capabilities. While others are better suited to corporate office environments.
Remember, wide format printers have a variety of uses. They come in all shapes, sizes, and prices. Reviews are essential when finding the real, honest feedback you deserve.
Read on to find the best one for your needs.
Canon iP8720 Wireless Printer
Canon has released the iP8720, a premium inkjet photo printer. It's capable of printing photo lab-quality photos from anywhere. Wherever you go, the iP8720 can accompany you.
This printer is full of cool, high-quality features, such as the Duplexer. This feature reduces paper usage and printing cost by 50%. It's gentle on the environment!
The device is equipped with wireless connectivity and mobile printing features. You'll be happy to know you can print pics straight from your Smartphone.
It has a print speed of up to 15.0 ipm for black and 10.0 ipm for color.
Another cool feature is that it allows you to print directly onto CDs and DVDs.
DNP DS620A Dye Sub Professional Photo Printer
The DNP DS620A Dye Sub is a good choice for event photographers. It's perfect for printing photos in a wide variety is sizes and at lightning speed.
It allows you to print normal print sizes but also 2-inch strip format prints. These strips have become popular with event organizers, who use them as a fun marketing tool.
The printer's speed makes it ideal for demanding situations. It can produce 400 prints per hour!
Another cool feature is that it allows you to place a watermark on the back of photos. This is another reason it's a great choice for event photographers or those wanting to leave their stamp.
Vivid colors, crisp images and the choice of matte or glossy are all further features that make this printer special.
Canon PIXMA PRO-10 Professional Photo Printer
The Canon PIXMA PRO-10 is specifically designed for photographers and photo enthusiasts. Especially those who love photo apps.
It's super versatile and can produce high-quality photos at a good speed with a resolution of 4800 dpi.
It prints gallery-worthy photos and is capable of printing 4″x 6″ photos in 29 seconds. It's also able to print professional-quality photos on a variety of media.
Wireless, Ethernet, and USB are some examples of the printer's connectivity features.
It also has a Chroma Optimizer and Print Studio Pro plug-in software. These features ensure you get high-quality results from photo apps.
Epson SureColor P400 Wireless Printer
The Epson SureColor P400 is for the creatives out there!
Thanks to the Ultra Chrome HG2 ink and 8-color pigment ink set, this printer brings true-to-life color to your pics. The awesome color print quality of this printer is unrivaled.
In addition, it has wireless connectivity, USB, and Ethernet options.
This printer also comes standard with a Unique Gloss Optimizer feature, which enhances the professional-lab look of the printouts.
It has big print cartridges so that you can print more copies without worrying about running out of ink. This does mean that the actual printer itself is large. Keep this in mind when making your selection.
Canon PIXMA Pro-100 
The Canon Pixma Pro-100 promises admirable print quality at consumer prices.
It has a bunch of impressive features. The first is the 8 dye-based inks offering excellent gradient colors.
It offers professional-level quality printing technology and ensures you'll produce an array of awesome graphic prints with ease.
The Optimum Image Generating System (OIG) is Image Optimization Technology that fabricates colors through highly effective ink balancing and mixing. This further enhances the professional quality of the prints.
It's quick to set up and super user-friendly, meaning you'll have your prints in minutes. One drawback is that the ink is relatively expensive.
Epson SureColor P800 Designer Edition Printer
If gallery-sized prints are what you're after, this printer is for you. The Epson P800 is a compact printer that uses the UltraChrome HD 8-color pigment ink technology to produce ultra-professional prints.
This cutting-edge technology improves the black density and color contrast of the printed images.
The printer is quick and efficient. It produces high-quality 8×10 photos in less than 2 minutes. It's also able to print onto canvas and paper rolls 13 to 17 inches wide.
It's easy to use and can be connected straight to your mobile device via Wi-Fi. For gallery prints, this is the one!
HP DesignJet T120 Printer
The HP DesignJet T120 is another great, versatile wide format printer for sale. It can cope with your small and large printing needs and is capable of printing onto a variety of surfaces.
For this reason, the HP Designjet will fit into small printing business needs or large offices equally well. It's able to print onto regular-sized paper but also larger posters and banners.
The printer is easy to use and has a color touchscreen.
It can create clear floor designs in less than 10 minutes. It supports Ethernet, wireless, and USB and has a print speed of up to 5ppm for black and white prints.
Epson Artisan 1430 Inkjet Printer
The Epson 1430 printer is great for printing jobs that require larger output. It can print photos up to 13×44 inches through its wide carriage.
You'll be chuffed to know that you can make use of the Epson Connect service to enable printing straight from your Smartphone. The USB port also allows for prints from any camera.
Photo matte, glossy, luster, and presentation paper are all printing options. Along with this, Epson has a signature inkjet technology called MicroPiezo, which enables the use of Claria high-definition ink.
This means you can produce very durable, professional prints wherever you and the Epson are.
What is a Wide Format Printer?
Firstly, it's important to understand that all wide format printers are inkjet printers.
In order to be called 'wide format', they must be able to support a print roll up to 100″.
What this means is that there are hundreds of tiny guns firing dots of ink. They fire the ink onto any material you wish to print on. Thus, making a complete picture.
The ink droplets are fired with speed and precision. This means the end result is a clear, high definition image.
For this reason, wide format printers are revered for the clarity they ensure, even in big banners and posters.
What Sizes Can Wide Format Printers Produce?
Wide-format printers are most often accepted to be any computer-controlled printing machines that support a maximum print roll width ranging as little as 18″ to as much as 100″. Wide-format printers with capacities over 100″ wide are considered super wide or grand format.
In the United States, plotter paper roll widths are talked about in inches. The most common plotter roll widths for wide format printers are 11, 17, 18, 22, 24, 30, 34, 36, and 42 inches.
Sample Sizes Included:
11×17
13×19
40×60
What Large Format Printers Are Good At
These days, wide format printers are widely used. They're useful to businesses who create a number of products.
Wallpaper, murals, vehicle image wraps, and stage backdrops are just some examples. Vehicle image wraps are rapidly growing in popularity as an effective marketing tool.
Pretty much any large format signage or artwork is possible with a wide format printer.
The output from these printers is clearly varied. This includes premium glossy-coated paper for posters and professional photos.
Making the Right Choice
Because there are so many wide-format printers on the market, it's important to understand exactly what it is you need. Every business will have unique and specific needs when it comes to a wide format printer.
Luckily, the selection of wide-format printers out there is large. This means you'll find something to suit your requirements.
Of course, before investing in a wide format printer, there are a number of factors to consider. The choice of color or B&W, cost, performance and speed, and image quality are the main factors.
However, the smart buyer will also look at the ease of use, security, product options, floor space, and environmental concerns.
Generally, the price range of these printers is as wide as the printer's scope. From $200 to hundreds of thousands.
List of The Types of Wide Format Printers
There are three main types of wide-format printers for sale. Here are your options:
Aqueous Inkjet Printing
Aqueous Inkjet Printers are the most popular kind of wide format printers for sale. This is mainly because they're more economical.
Water is the primary component of the ink used in these printers, as the name suggests.
Aqueous Inkjet Printers are also popular because of their usability. They're simple to operate while offering a diverse range of functions. These printers have fast output and ensure high resolution.
Although outdoor materials will require lamination for longevity. Aqueous inkjet printers are able to print on indoor and outdoor materials.
Because of this, reports show that the worldwide market for wide-format aqueous inkjet printers will continue to grow. The technical document, fine art, and digital graphics markets are all big supporters of these printers.
Solvent Inkjet Printing
The inks used in solvent inkjet printing offer serious durability. For this reason, these printers are deemed best for outdoor graphics production.
However, these hardy inks do emit fumes that require specialized venting to operate within health and safety requirements.
The inks used are long-life solvent inks and offer much more versatility and durability than others.
But because of the hazardous fumes, solvent inkjet printers are only suited to plant installation and not office use. This is starting to change, as milder inks are being formulated.
Another advantage of solvent-based inks is that they're more affordable than aqueous inkjet inks.
Due to the resulting hardiness, the signage industry prefers this form of printing. Another reason it's preferred by the signage industry is because less expensive media can be used with solvent-based inks.
These days, brands are evolving and improving their solvent-based inkjet printers. Soon they may be just as safe and efficient to use as others.
UV-based Flatbed Printers
This form of printing is vastly different to others. The dying mechanism is the main reason that sets these printers apart from others.
UV-based flatbed printers are also growing in popularity. As technology advances, these printers improve their efficiency.
The way they function is that UV light transforms curable liquid from a liquid to a solid. So, after exposure to UV, the liquid will become solid on the selected substrate.
Importantly, these printers offer outdoor image durability without lamination. In addition, because most are configured on flatbed systems, it's possible to print directly onto wood, ceramic, metal, or glass.
Before it's able to overtake solvent printing in popularity, these printers must improve their performance with flexible substrates.
Due to the potential of printing onto a variety of materials, these printers are opening up a bunch of new possibilities. If improved, they'll offer limitless new applications and streams of revenue.
Savvy Selection
Remember, when choosing the best wide format printer for you, there are a bunch of factors to consider.
How much floor space is available? Do you only need black and white printing? Are you a photographer?
In addition, the environmental impact of the printer may be a priority to you and your business.
There's simply no such thing as a one-size-fits-all solution.
Taking into account the above and considering wide format printer reviews will help you make an informed choice about what you actually need.
Color Vs Monochrome Wide-format Printers
Wide-format Monochrome laser printers use one black toner cartridge, whereas color printers generally use four cartridges: cyan, magenta, yellow, and black. The components on color large format printers are more likely to need to be replaced sooner, which increases the printers' cost per page printed.
Compare Large Format Printers
Wide Format Inkjet Printer Review
Wide Forma Plotter Reviews
Wide Format Printers
While most small business and commercial uses for printers will be satisfied by the kind of machine that is commonly found at electronics and office supply retailers, for some applications specialty printing is a must and key component of the business. For printing beyond the standard 8.5 x 11 or 11 x 17, large or wide format printing machines are a sensible option to make a part of the office equipment rather than send it out to a print shop. These printing machines are typically able to print in formats and widths from 18 inches to 100 inches wide, far beyond the capacity of most home and office printers.
Before purchasing a wide format printer, consider the following 7 key factors that will determine which type of wide format printer your company invests in:
Will most printing be black/white or will color also need to be relied on? If print jobs are in color, what is the level of need a project will require?
What is the level of image quality the wide format printer will need to be able to meet?
What is the necessary level of performance and speed of the wide format printer?
How easy is it to use?
Is the wide format printer security-enabled in order to offer document integrity?
How much floor space will it take?
Are there any environmental concerns
The Purpose of Wide Format Printers
Typical uses for these kinds of print jobs include large-scale commercial and industrial applications, including large banners, posters and signage, maps, backdrops and art, architectural schematics, and more. This variety of uses thus tends to ensure that such printing machines also often have the same printing abilities as other more standard printers: color and black & white printing, photo printing, and more.
The 5 Types of Wide Format Printers
Typically, wide format printers are categorized according to the manner of ink transfer they employ.
Aqueous – Typically use "water-based" dyes and pigments. Offers high quality and widest variety of colors, but requires lamination or other UV protection to prevent fading.
Dye sublimation – Ink is diffused into specialty printing media for special photo-quality printing.
Pen/plotter – Most often used for CAD drawing prints, utilizes a specialized writing instrument to draw.
Solvent – Denotes non-water-based inks. Most are waterproof and durable without special treatments.
UV – These inks dry and are curable under ultraviolet light.
A number of manufacturers of wide format printers produce several varieties of the above categories, including Kodak, Epson, Canon and Hewlett-Packard. While costs are naturally above that of more standard printers and multifunction office machines, research into types of use, frequency, print volume, etc. will guide the decision as to the best print machine to acquire.
Best Wide Format Printers