Bintelli Utility Street Legal Golf Cart Review

Click to rate this post!
[Total:

346

Average:

3.6

]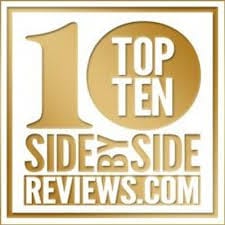 Bintelli
620 Dobbin Road
Charleston, SC 29414
Bintelli.com
(866) 542-8677
Overall Review: Seating for two, hydraulic dumping feature, Electric Street Legal Golf Cart
Bintelli Utility Deluxe Street Legal Golf Car Review – What We Know
The Bintelli golf cart is a high-quality reliable product this is fully street legal and seats two – eight persons,  plus has an extra-long 4.6′ long cargo bed. The Bintelli golf cart is a popular fit for maintenance applications.  We really the full line of features, such as front windshield wiper, portable cooler, extended cargo bed, added storage, air blower (cool for those hot days, heat for the cold ones). It's fully customizable!
The Bintelli Golf Cart Review
Full dimensions(feet): 10.5′ x 4′ x 6.4′
Ground Clearance(inches): 5″
Dimension of Cargo Box: 4.6′ x 3.6′ x .8′
Max Forward Speed: 20-25mph
Max Load Capacity: 1000lbs
Motor: 4KW (5.5HP)
Running Distance: up to 50 miles
Tires: 205/50-10
Batteries: 8pcs Trojan 105 (Made in USA)
Controller: Curtis Sepex 1268 (Made in USA)
Charger: Eagle On Board (Made in USA)
Brakes: 4 wheel hydraulic with hand brake
Suspension: Front and rear plate spring + cylinder hydraulic shock absorber
Windshield: DOT with Wiper
Wheelbase: 96.5″
Turning Radius: 15 Feet
Outside Left tire to Outside Right tire: 40″
Center Left tire to Center Right tire: 34″
Inside Left tire to Inside right tire: 28″
Here are their latest 6 people street legal golf cart.
It comes standard with an aluminum frame, roof supports, AC motor, LED lighting, 14″ wheels, a badass Bluetooth sound system. Additionally is has a reverse camera, hydraulic disc brakes, two-tone premium seats, onboard smart charger, dual USB plugs, extended roof, rear flip seat, headlights, tail lights, turn signals, DOT windshield with wiper, and DOT tires. Check it out:
From golf cars to scooters, and off-road UTVs, the reputation of Bintelli golf carts is no secret in the industry. They stand behind their equipment and services. Here are just a few Popular street legal products and price ranges (subject to change):
Bintelli Golf Car Top Features:
Hydraulic Tilt Dump Bed
Headlights & Taillights
Turn Signals
VIN Number
Horn
Aluminum Rims
AS-1 Windshield
Windshield Wiper
Wood Grain Package
Street Legal Package
Seatbelts
Beverage Cooler
On-Board Charger
Range of up to 50 miles
Roof Grab Handles
12v Power Outlet
Rear Flip Seat
Extended Roof
Estimated Annual Sales: $2.0 Million+
Employee Size: 50+
Year Business Started: 1901
Credit Score: A+

Bintelli also carries scooters, electric shuttles, karts, ATV's, and electric bicycles.
Bintelli Video
Street legal golf carts, or as some identify them, neighborhood electric vehicles, can be driven on streets with speeds up to 35 mph. The Bintelli golf carts can be found on college campuses, local neighborhoods, military bases, beach towns, resorts, and nearly everywhere. The Bintelli electric street legal golf cars are fully equipped with features and options like headlights, brake lights, turn signals, seat belts, and mirrors making these low-speed vehicles legal on streets.
Bintelli Utility Street Legal Golf Cart Review