Best
Home Generators

| Side by Side Reviews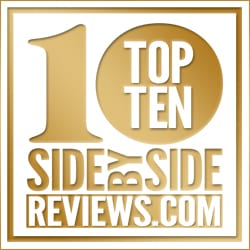 When it comes to finding a Home Generator comparing quotes is the key to getting a top product for the lowest price.
We've gathered information on the top 10 home generators, user reviews, and buying tips, and made it easy to get the best price from companies in your area.
Home Generator Buying Guide & Reviews
In the world of today, you can suffer from a blackout at any moment thanks to any large fault in the electrical system of the supplier or due to any natural hazard. While if a blackout lasts for just an hour or so and occurs once in a blue moon then there wouldn't be any need for you to arrange for standby generators. However, mostly, blackouts can last for more than a couple of hours usually because the cause for the blackout takes time to get resolved.
In order to avoid the problem of living in this modern age without any electricity, home generators remain a great choice. These generators can prove helpful whenever the main power is out and can kick in to offer power till the time the main power gets restored. However, in order to ensure that you get a unit that works and suits your requirements the best, it is important that you keep a few things in mind while buying the house generator.
Firstly, when it comes to a home generator it is important that you choose beforehand which type of home generator would suit your requirement the best. There are usually two options available in the market. One is the portable house generator while the other is the permanent generator.
A mobile generator's power capacity varies with each generator unit coming with its own maximum power rating.  The generator would be suitable for people who simply need a stop gap emergency solution to the power issue as these generators usually won't be able to run all of your appliances at once.  A good trick on your part would be to calculate the wattage of the appliances that must be run at any cost and then see the generator whose power rating is close to your requirements. This should help you out in getting the generator that would fit your needs. An added expense that must be kept in mind as far as mobile generators are concerned is the cost of a transfer switch which would enable you to get power to the appliances you want once the main power gets disconnected.
 A permanent generator would usually be able to power the entire house as such a generator is usually larger in size. These generators would be suitable for families who simply can't live without electricity for a minute and don't want to feel that the power is out at any stage. Moreover, these generators would suit people who would want to use propane or natural gas for power generation rather than diesel or gasoline.
Secondly, it remains important that you see the nature of your needs as well. If you need a generator for one-time use then checking out for rent generators would be a better choice than seeing for sale generators.
All in all, it remains important that you choose between the two options well and explain your requirements to your chosen generator company too so as to end up with a home generator that truly meets your needs!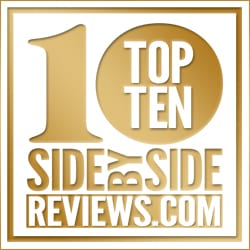 Is Your Business in our Top 10? Brag about it and post your Top 10 Badge on your website.
Find and compare the top ten Home generators and read customer reviews from these and other real people. Help us rank the best Home generator and write your own review. Simply share your experiences at the bottom of this page.
Request Side-by-Side Home Generator Quotes to Compare and SAVE BIG.

Storm knock out your power? You might have tree limbs that need some trimming. Head on over and read our HaxSaw Review right now.
Which home generator do you think is BEST? WORST? Write your review here.