Best
Corporate Video Production

| Side by Side Reviews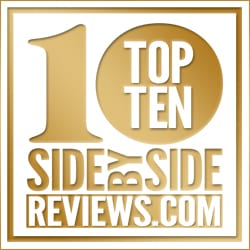 Finding a video production company that can provide your business with the level of quality your brand deserves, and comparing quotes becomes crucial to find the best firm with competitive prices that won't break the bank.
We've gathered information on the top 10 video production agencies including user reviews and buying tips and made it easy to find the best price from companies in your area.
Video is a beautiful combination of entertainment, engagement, and messaging. There are only a few other marketing media that can be better. The bottom line, video is the current and future of marketing.
Here's Your Guide To Top Corporate Video Producers
Decide on the direction of your video marketing. Take a look at the guide below and our list of the best video production companies of 2020.
Top 10 Corporate Video Production Companies Reviewed
Let's start off with a quick look at the top video production companies today. These are the best in the field but keep in mind each one shines in a specific niche. One company might be an expert on videos meant as website content and others might specialize in YouTube video ads.
VeracityColab
If you're looking for technical expertise and creativity, you need is VeracityColab. This West Coast team of 22 employees has some of the smartest branding stories on the market.
Some of their best customers include:
Intuit Turbotax
Adobe
AT&T
Lenovo
Google
Their sheer expertise as one of the best video production companies shows. Their ability to personalize videos specific to you is worth it.
VeracityColab's strengths lie in their creative process. They are thorough and talented, with a mix of marketing savvy and creative savvy. It's rare to find a team that is great with the numbers and can run the creative process with equal gusto.
LAI Video
From the West Coast, we go to DC, and there we have LAI Video. Much like Veracity, LAI Video is one of the top corporate video producers who focus on the entire value of the campaign. They're not there to sit down, instead help you bring more of your message to the video.
Much of their portfolio brings its clients' corporate values closer to the people. Some of their clients include:
Boy Scouts of America
No Kid Hungry
American Stroke Association
National Retail Association
Their focus on showing the human side of businesses is something you might want.
They know how to leverage emotions. They connect straight into the hearts of their audiences. Their process tends to be straightforward but effective.
Sparkhouse
Sparkhouse is one of the great advertising geniuses behind some of the best branding videos on both TV and online. What's best about them is their ability to communicate your message as clear as it can be.
Companies like the following are some of the brands they work with:
Youtube
Entrepreneur
Forever 21
Honda
Their work shows and shows big time. The production of each video they make is not only technical but they portray bold stories.
If you're a brand looking for a way to make a buzz online, pick them. Sparkhouse is among the best video production companies that can do online buzz.
The DVI Group
What makes The DVI Group one of the top corporate video producers out there is not their 20 years of experience. Everyone can have that, in time. What sets them apart is their ability to share your vision as if it is their own.
Companies like the following trust this Atlanta-based team for a reason:
UPS
Hansgrohe
Kaiser Permanente
The Federal Reserve Bank
The DVI Group is technical, informative, and thorough, and that's what you might need.
Spin Creative
We love Spin Creative's body of work. Among the corporate video producers within this list, they have something special.
They're part of the most technical teams in their branding process. Instead of using animation, their strong use of emotions and creativity feels magical.
Microsoft, TreeHouse, Amazon, and Fluke Manufacturing entrust their social media campaigns to Spin Creative. The results are nothing but stunning. Their branding perspectives exude the personality of the companies they worked with.
RaffertyWeiss Media
RaffertyWeiss Media are consummate professionals. They don't go in and put their hands all over your brand. They're careful, meticulous, and talented – something every business needs.
Aerotek, Lockheed Martin, CDC, DOD, and even the American Red Cross are some of RaffertyWeiss's best customers. Why? It's because they know how to connect you to the people, and even vice versa.
Foster Web Marketing
Foster Web Marketing is one of the few niche teams in this list, and they might fit you. These corporate video producers specialize in digital marketing and web videos. They empower law firms, medical firms, and service industries.
Companies like:
Griffith Law
Keller & Keller
Former Redskins star Brian Mitchell
All of them trust Foster Web Marketing. They have the numbers to back it up too. They'll take care of you – not only your video.
Foster excels with fulfilling key performance indicators. Their digital marketing is also top-notch. They know the ins and outs of the entire industry, which is important.
Demo Duck
Branding videos are hard to communicate. Even the best video production companies go far and wide to tell people about your vision.
Demo Duck does so with their animated explainer videos, and they work. They're entertaining, to the point, and gets the job done for a smaller budget.
You might have seen Demo Duck's videos around the internet. This team's works include Geico, Netflix, Dropbox, and Google's testimonial videos. This means what they're doing is quality.
Their solution to many of the problems is simple. Either do full-animated shorts or combine stellar animation with live videos.
Their formula works, and you'll be more than glad once you start working with them.
Wow How Studios
Wow How Studios is one of the few companies outside the US in this list. There are others nearby, but Wow How Studios is better than them.
This Ukraine-based company is one of the top corporate video producers that focus on animation. You'll love them. Their visual style works with various marketing campaigns, depending on what you need.
Brands like the following work with Wow How Studios' formula:
Mercedes Benz
Hallmark
Chapman University
Their art style speaks for itself. The good thing about their work is their accessibility.
Not only do they work with global brands, but they are also accessible. Small and medium businesses looking to penetrate the market best to work with them.
Citizen Group
Citizen Group is one of the most socially-aware companies in the US. This puts them one of the top corporate video producers in the country. Their pro-social marketing works, and their dedication to "citizen brands" is fantastic. If your business wants to show how focused you are on your audience, they're the right team.
Citizen works with top clients like:
Amnesty International
Bloomberg
the United Nations
Wal-Mart
Their ability to project campaign goals through their videos allow for strong engagement. Purposeful marketing and values marketing is their game, so it works a lot.
What is the Video Production Process?
Now that you know the top corporate video producers, let's move forward. You need to understand how the video production process works. Knowing the entire process can help you choose the best people you work with, and how to maximize your reach.
Every team has a different video production process, and they will have their own styles. However, they all follow a specific set of general significant steps.
In many ways, video production is like writing a blog. The video production process will consist of at least 3 stages. This is research and exploration, production, and measuring.
Each has its own merits. The best video production companies will at least follow a version of this.
Research and Exploration
Research and exploration are the first part of any production process. The top corporate video producers are in their positions for a reason – their ability to learn and adapt your message to their content.
This part of the process is two-way.
They will likely try to understand your business's unique value proposition. They will even set meetings with you for success indicators.
Once the meetings finish, the project will go into its initial planning stage. This is the part where the business will pitch their ideas with you.
This is an involved process. It requires the proactive exchange of ideas from your side and their side.
Pre-Production and Post-Production
Once discovery finishes, the crafting process starts. This is where the concepts come to life and, if you're a customer, you'll thumb everything each step of the way. The teams will not stop until everything fits your core story and values.
The length of the production period will run depending on the deadline.
Creative directors will develop creative briefs with their teams. They will align it with the strategy, marketing, and business objectives you have.
The creative team will bring in their best people for the job. Writers, audio, and graphics artists will be part of the process. This is to make sure that all bases will receive coverage.
Measuring Performance Indicators
Once the content gets an upload, a full-scale media campaign will happen. Depending on the details, you and the team would need to use various platforms. This is to set measurable data will determine the project's success.
After all, the main point of producing high-quality videos is to successfully promote your business.
Video deployment will receive tracking. Insight gathering is the primary way of making sure that the videos will reach their main KPI.
After KPI tracking, you will receive a report of the performance of the campaign.
What to Look For When Evaluating A Corporate Video Production Agency?
When looking for the best video production companies, there are a few ways how you can check their body of work. The research process is tedious but straightforward.
That's because you want somebody who aligns with the same values as you. Corporate video producers, you work with should match your vision at the very least.
When evaluating a corporate video production agency, look at its body of work first.
Do the videos speak the customer's message? Does the concept fit the campaign? Does the entire campaign make sense?
Read the reviews that they have. Exhaust as much of their portfolio as you can. If possible, request samples from companies that are in a similar niche as you.
It's also best to take a look at how they communicate with you. Listening skills are critical in video production teams. Prompt updates on how they will take care of your marketing campaigns are a must.
Agencies will tell you about their vision and the budget they would need. You would want to compare the costs of each and how they fit your business.
How Much Do Video Production Services Cost?
The cost of video production services varies. This is according to the type of budget, intricacy, and depth of the campaign. At the very least, production meetings and deep dives will cost between $50 to $200 per hour.
The standard corporate video producers will charge anywhere from $1,000. This is for less than a minute animated short. Expect up to tens of thousands of dollars on big-budget commercial campaigns.
$5,000 should be enough for a low-budget tv-level advertisement or web campaign. $10,000 is the lowest for any high-value production outfit.
These services are expensive. However, they're known to bring in leads and get your marketing campaign going.
Making the Search for Video Production Companies Easier
The search for the right video production services is tedious but worth it. If you want a solid boost to your business, you need to start with video marketing now.
Looking for excellent people who can reach your goals? Go for the right video production companies.
Choose the right services that fit your vision. Boost your campaigns like never before.
Want to see more video production reviews? How about other top-quality reviews in various verticals? Side by Side Reviews is your prime partner.
We find the best people and services to help cut your work. Why go to different sites and find results that confuse you?
With Side by Side Reviews, you'll get the right people and compare what they offer.
Take a look at our reviews. See how much time and effort we save you at Side by Side Review.
Video Production – Videography Guide
Online video is growing faster than any other consumer service. In fact, video will account for nearly 70 percent of all Internet traffic. With so much attention on one medium of information, it's crucial that your business has a video presence going forward. For businesses that prefer not to hire an in-house video production team, outsourcing video production is the best way to create quality video content for your company. But with hundreds of video production companies to choose from, how should you decide which one is right for your business?
Compare Video Production Prices
Animated Video Production Review
Here are 4 things to consider when choosing a video production company:
Quality
If your company is choosing to outsource video production it's probably because they want a very professional, high quality finished product. This should be the first question when you consider any production company: Do the videos look and sound professional? Has their production quality increased as technology has evolved? Marketing videos are going to be a representative of your brand or company, it goes without saying that the quality of the video needs to reflect well on your business and deliver the message clearly.
Budget
Video production can be very expensive, depending on the type of content that is being produced. Video Brewery lays out a comprehensive look at the costs associated with video production. These costs can vary depending on the type of video that is being produced. For example, an animated video would not have nearly as many associated costs as a live action video.
Once your budget is created, then you can adapt your strategy accordingly. A good video production company is going to have a conversation about your budget and your goals in order to create value for you and use your marketing dollars most effectively.
Culture
When you're interviewing a candidate for a job opening, you would likely assess how that person fits into your company culture. It's a good practice to use this same principle when it comes to hiring a video production company. There are many production companies that produce excellent work, but that doesn't necessarily mean that their work is an ideal fit for your brand voice.
There is no one size fits all form of video production; creative work is open to interpretation; stylistic preferences are a result of an organization's culture. For this reason, it's crucial to choose a video production company that fits your business.
Creativity
Most businesses will try to differentiate themselves in order to persuade consumers to purchase their products, rather than a competitor. In the same way that a business would seek to differentiate its product or service, your video marketing should also have unique properties. Truly creative video production companies are able to produce content that is fresh and new. When consumers see fresh content, it stands out and commands attention. When choosing a video production company, is the content creation, or does it look like everyone else?
Producing videos is one of the best ways to promote your business due to its ever-increasing popularity among consumers. Partnering with a video production company to create content for your company is a great way to break into this relevant platform. When it comes to choosing a production company, be sure to consider quality, budget, culture, and creativity to help you choose the right video partner for your company.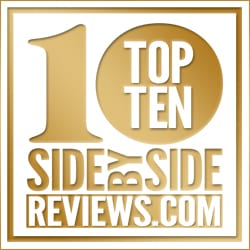 Is Your Business in our Top 10? Brag about it and post your Top 10 Badge on your website.
Find and compare the top ten video production companies and read customer reviews from these and other real people. Help us rank the best video production companies and write your own review. Simply share your experiences at the bottom of this page.
Request Side-by-Side Video Production Quotes to Compare and SAVE BIG
Which company, product or service do you think is BEST? WORST? Write your review here.
Video Production Company Review